These healthy breakfast recipes will nourish both your brain and body, and will keep you full and energized during the day. Quick and easy to prepare for most of them, they're absolutely delicious and a great way to kick-start your morning with a big smile on your face!
Healthy Breakfast Recipes
Breakfast is my favorite meal of the day and it has always been. I like to wake up early, drink up a glass of hot lemon water right after jumping off the bed to wake up my digestive track, then take the time to enjoy a great breakfast. For me it's a good way to organize my mind and get ready for the day. I love all kinds of breakfasts, but I naturally go for healthy and nourishing food in the morning. The kind of food that is good for my brain and for my body.
And while we all love to indulge on comforting breakfast recipes (hello French croissants and brioches) from time to time, don't we all agree we need a delicious, quick and healthy breakfast to energize us on weekday mornings? Find below a few delicious healthy breakfast recipe ideas to fuel your mornings:
Oatmeals and Chia Puddings
Healthy Granola Recipes
Smoothies and Smoothie Bowls
On-The-Go Breakfast Recipes
Healthy Savory Breakfast Recipes
Bonus: Healthy Pancakes & Waffles
Oatmeals and chia puddings
Oatmeal (or porridge) is always a very good way to start the day. High in dietary fiber, oatmeal doesn't take you long to prepare, and is easy to customize with various toppings of your choice. Alongside with oatmeals, chia puddings also emerged as a new trend over the last few years. They are prepared with the superfood chia seeds, loaded with protein and are also a great source of fiber, leaving you full and satisfied for quite some time.
Oatmeals and chia puddings:
Healthy granola recipes
Nothing can beat homemade granola, I will never say it enough. Granola and muesli are indeed extremely easy and quick to prepare. They're also way healthier than a random granola purchased in a grocery store, as you have full control over the ingredients you choose, and in particular the sugar. Explore these healthy granola recipes, packed with good-for-you ingredients, and feel free to mix up recipes as you go, using ingredients you have at hand.
Healthy granola recipes:
Smoothies and smoothie bowls
Smoothies and smoothie bowls are the perfect healthy breakfast recipes for busy days. Ready in minutes, they're colorful, loaded with fiber, and easy to customize with toppings of your choice. Whether you go for a simple fruit smoothie or green smoothie loaded with fiber, or a more satisfying smoothie bowl packed with superfood and other extra ingredients, everyone will find the one(s) he/she loves.
Use up your fruits!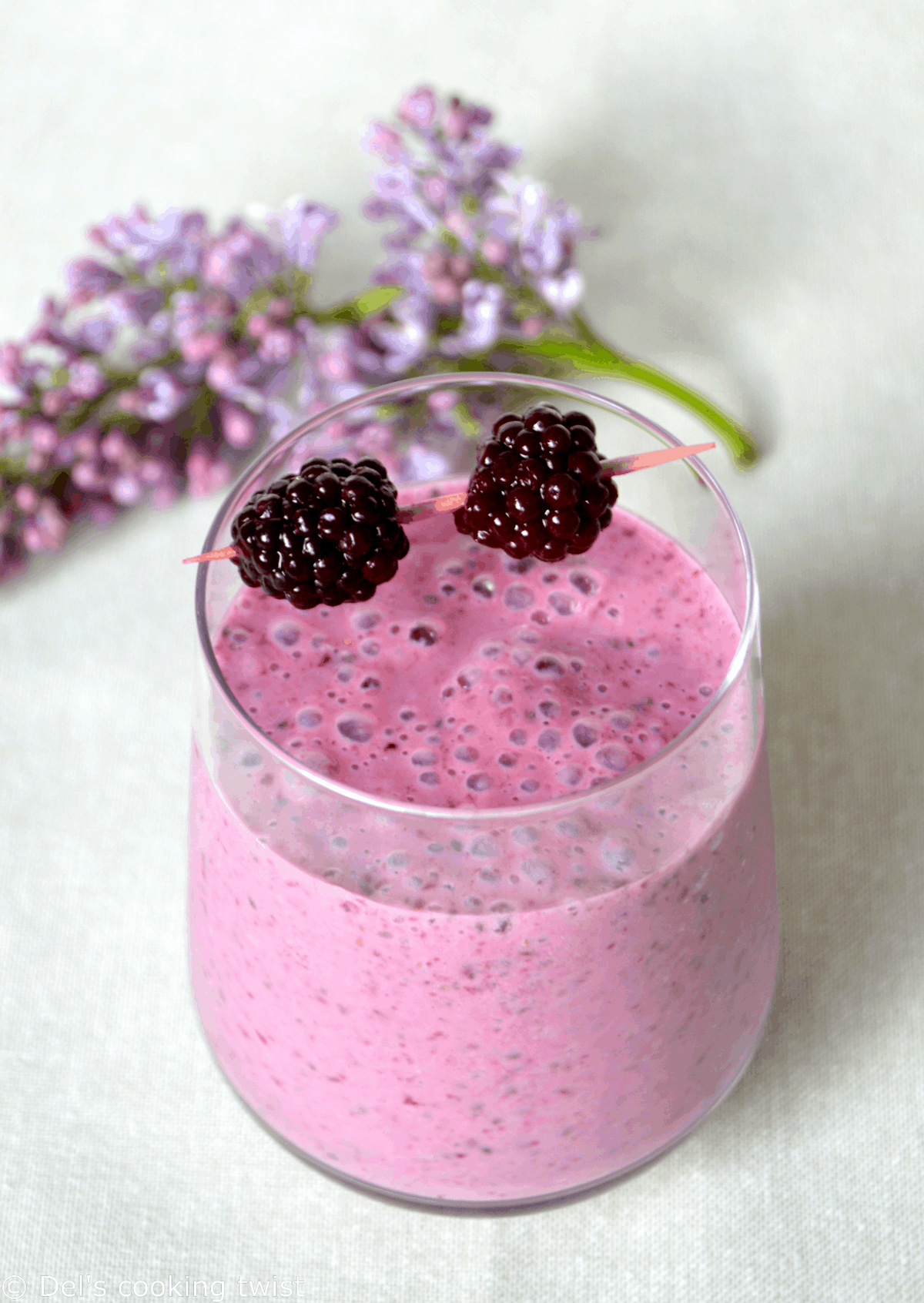 If like me you always find yourself having a hard time eating your daily fruits, then smoothies are the answer. In particular, I like to add banana in most of my smoothies. Banana contains a great amount of potassium, an essential nutrient which is needed for the proper function of all living cells. Another option is the use of berries (all sorts of berries will do!). Rich in nutrients and antioxidant properties that help to boost the immune system, berries are also rich in vitamin C. And of course, feel free to add your favorite superfoods to your smoothies if you want to load up with antioxidant properties!
Fruity smoothies:
Make a green smoothie!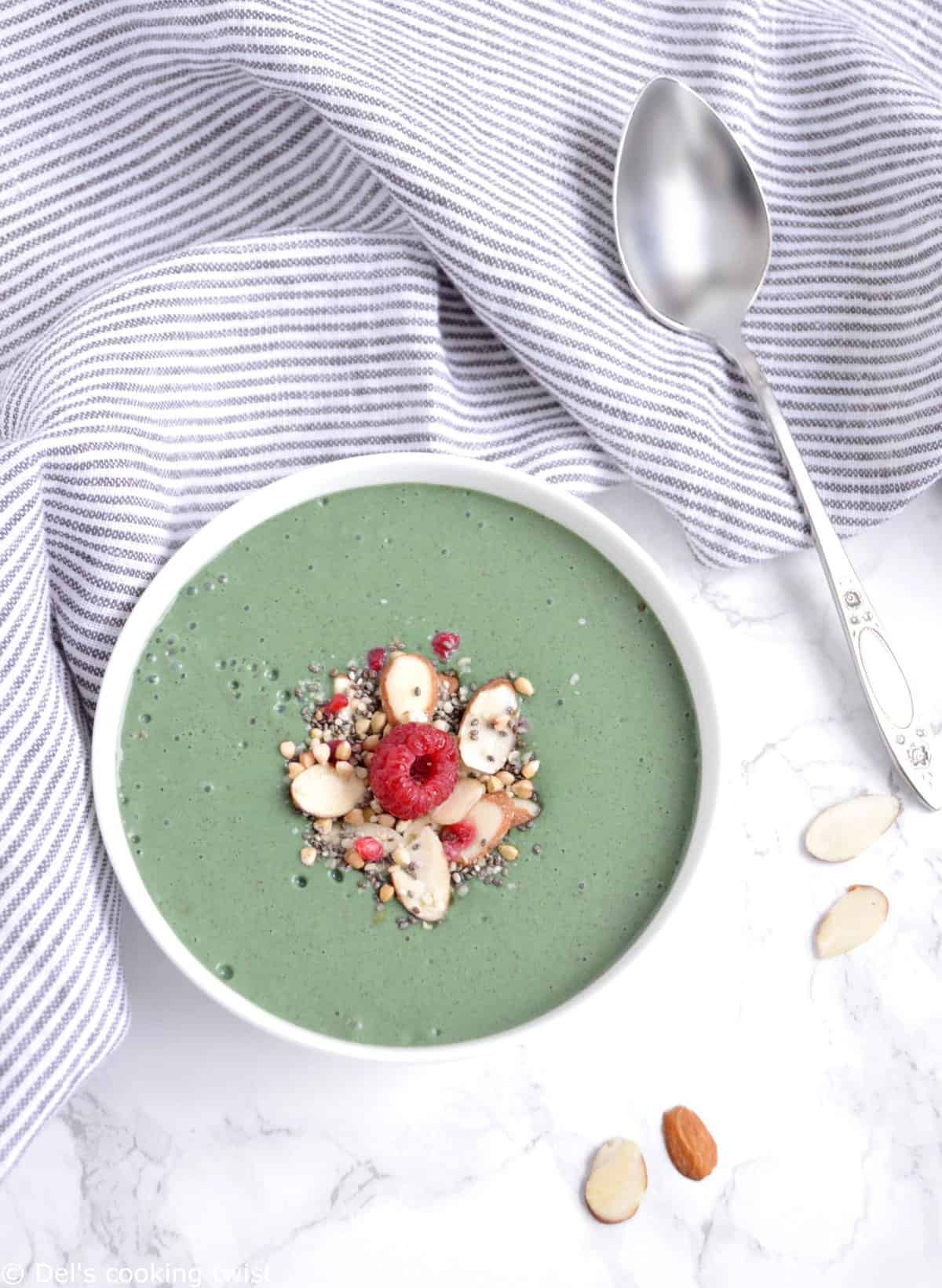 Green veggies are the perfect way to detoxify your body. But while most people like fruits, many have trouble getting their daily requirement of veggies. If you're one of them, I've got news for you: you can enjoy your veggies in a green smoothie. I promise it won't taste like greens at all, since it is also naturally sweetened by the fruits it contains. Green smoothies are also low in calories, and because they contains high amounts of water and fiber, they are nevertheless very fulfilling.
Green smoothie ideas:
Nut butter in your smoothies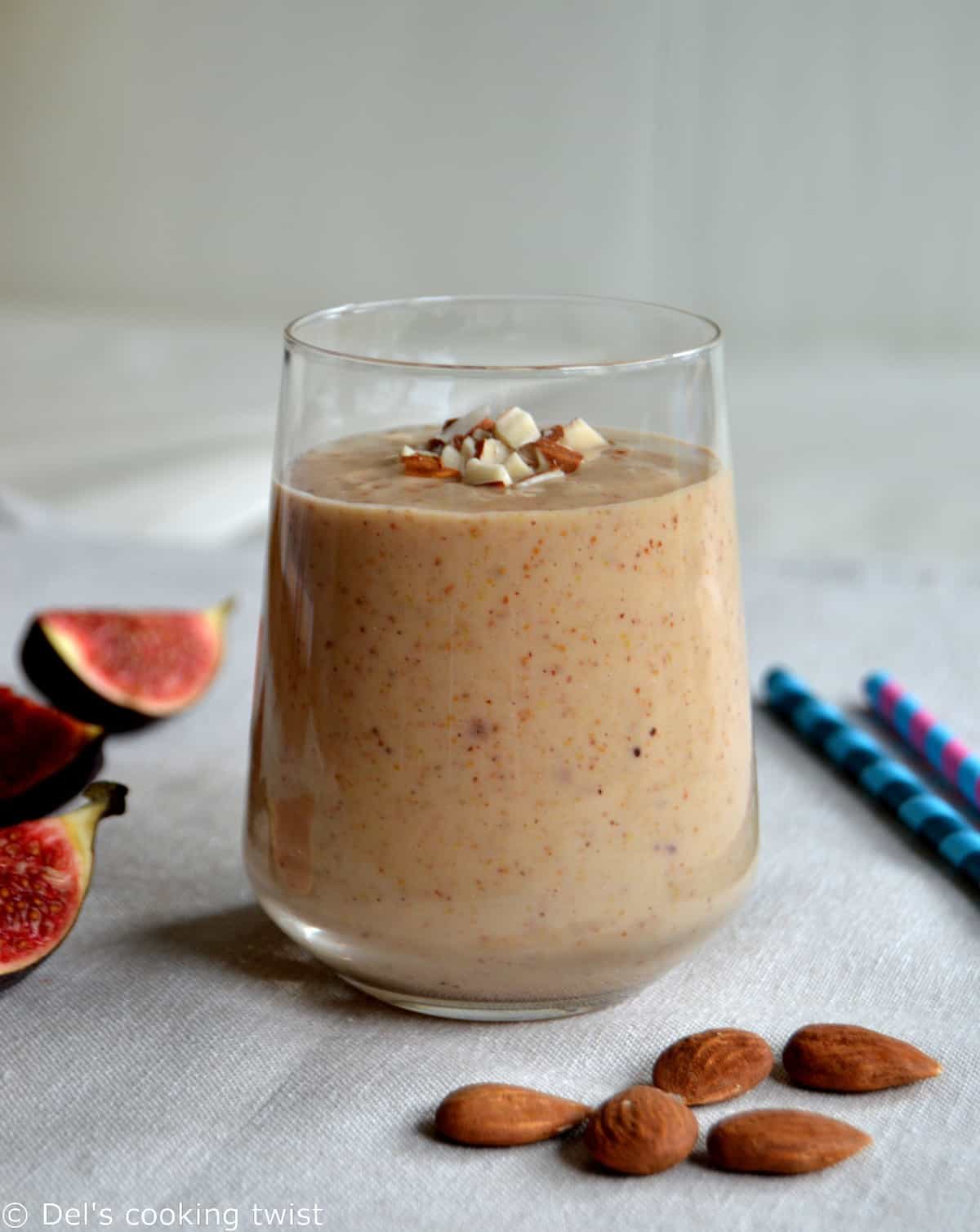 I almost always add nut butter in my smoothies. High in calories, nut butter are however way healthier than they seem. Whether you go for peanut butter, almond butter, cashew butter or hazelnut butter, they all contain a great amount of protein as well as potassium, which lower the risk of high blood pressure, stroke and heart disease. They also have fiber, healthy fats and magnesium to fortify your bones and muscles, and even vitamin E and antioxidants.
My favorite nut butter smoothies:
On-the-go breakfast recipes
If you are not a morning person, I suggest you prepare ahead of time one of these easy grab-and-go breakfast snacks that you can store in the refrigerator for a few days (or longer in the freezer). Loaded with superfood ingredients, they will bring your body all the energy you need to start the day. They are also super delicious and will spare you the last minute craving for a giant and unhealthy muffin at the bakery near-by.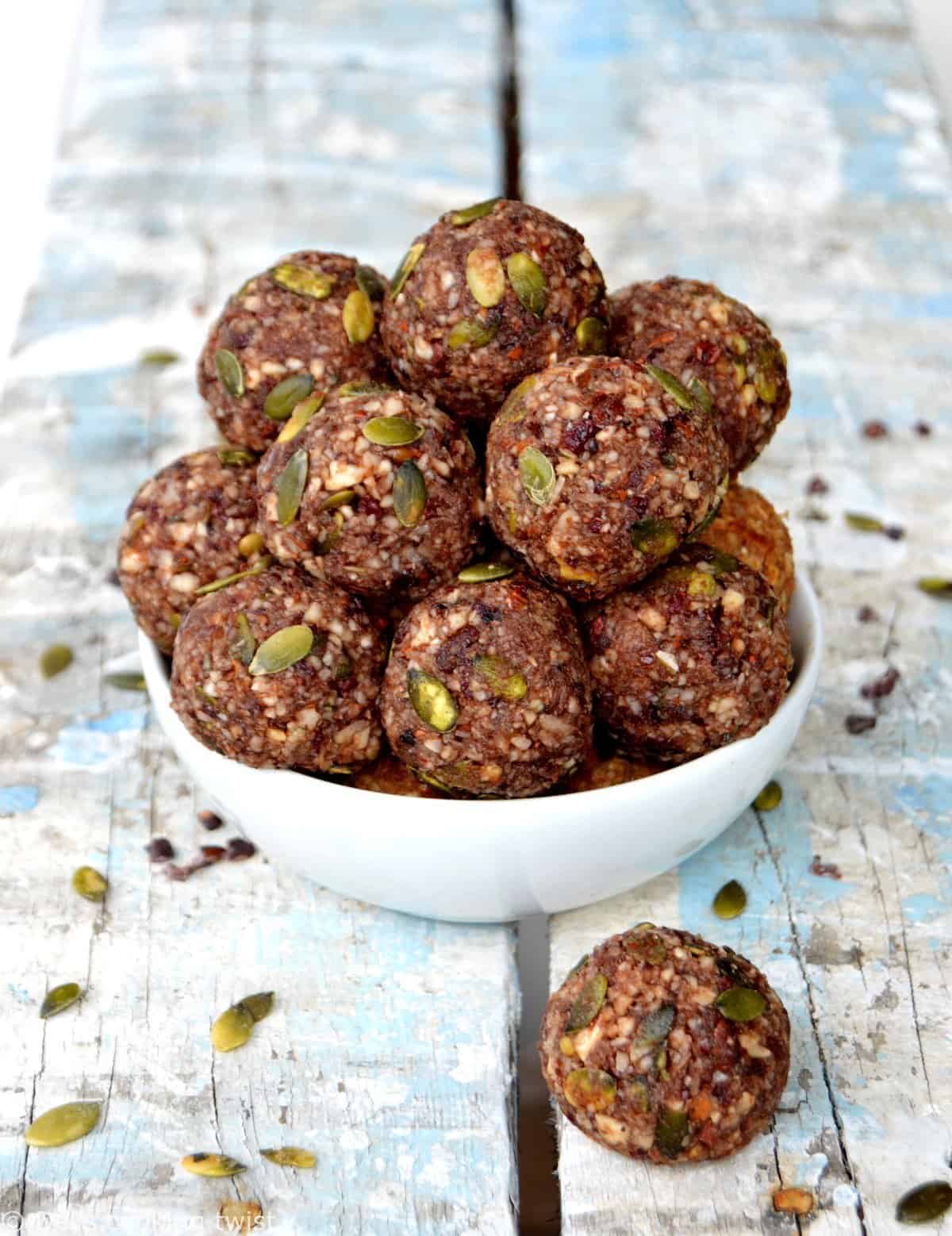 Energy bites and beyond:
Healthy savory breakfast recipes
If you're not a sweet tooth in the morning, eggs are a great option. They are a good source of protein, omega-3 and contain a lot of nutrients. Add maybe some cheese for the calcium and/or veggies for the fiber and vitamin content. Find below some of my favorite savory breakfast meals, that would also make a delicious brunch!
Egg breakfast recipes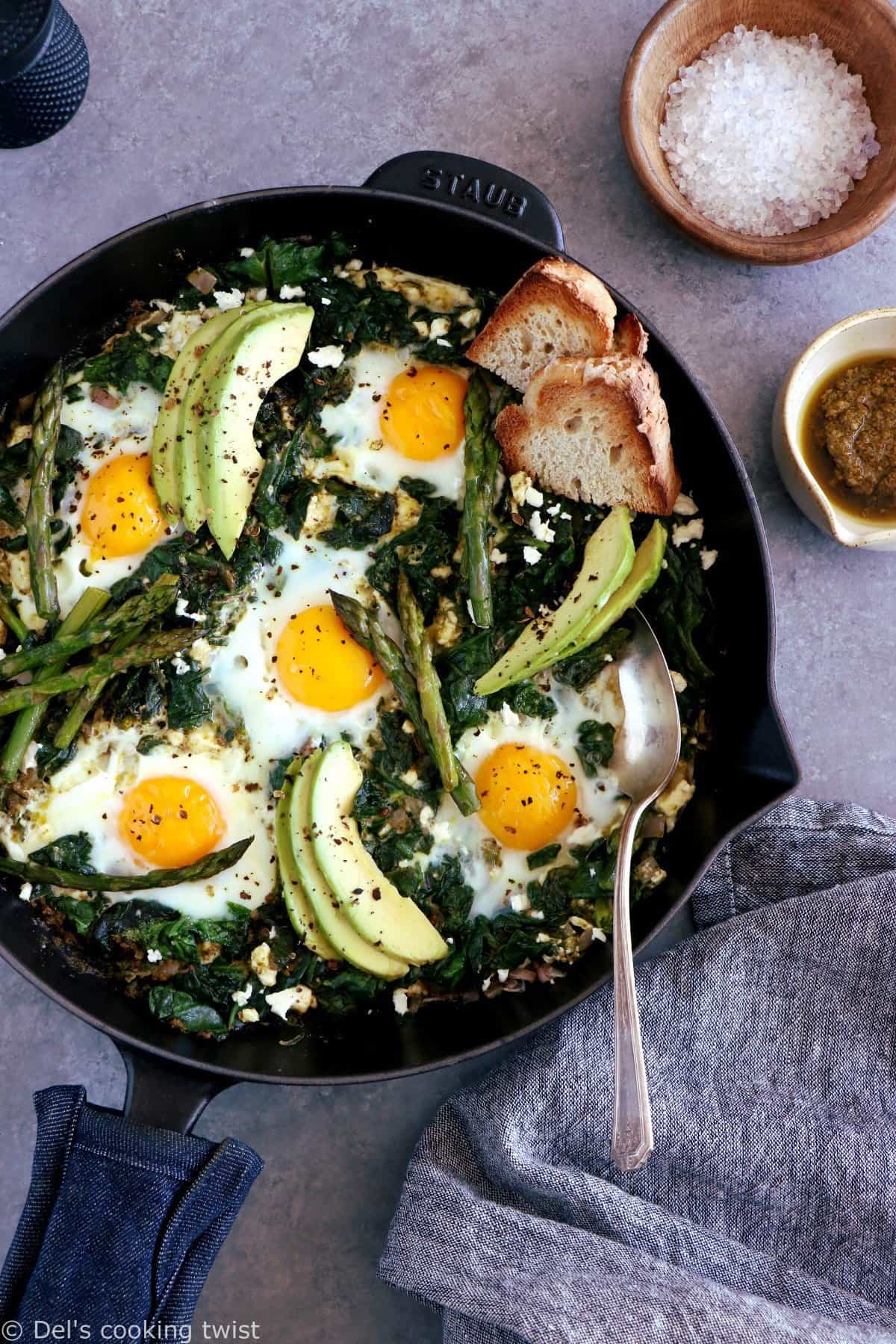 Delicious egg breakfast ideas:
Vegan savory breakfasts
And if you're vegan, I've got you covered with a range of delicious avocado toasts, other savory tartines, as well as eggless frittata!
Vegan savory recipes:
Bonus: healthy pancakes & waffles
These 2 bonus recipes are both incredibly delicious and healthy, leaving you full and satisfied, whether you make them before a busy weekday morning or for a relaxing brunch with your loved ones in the weekend. Remember: the healthiest part is all about the choice of toppings (always go for fruits or plain yogurt over syrup).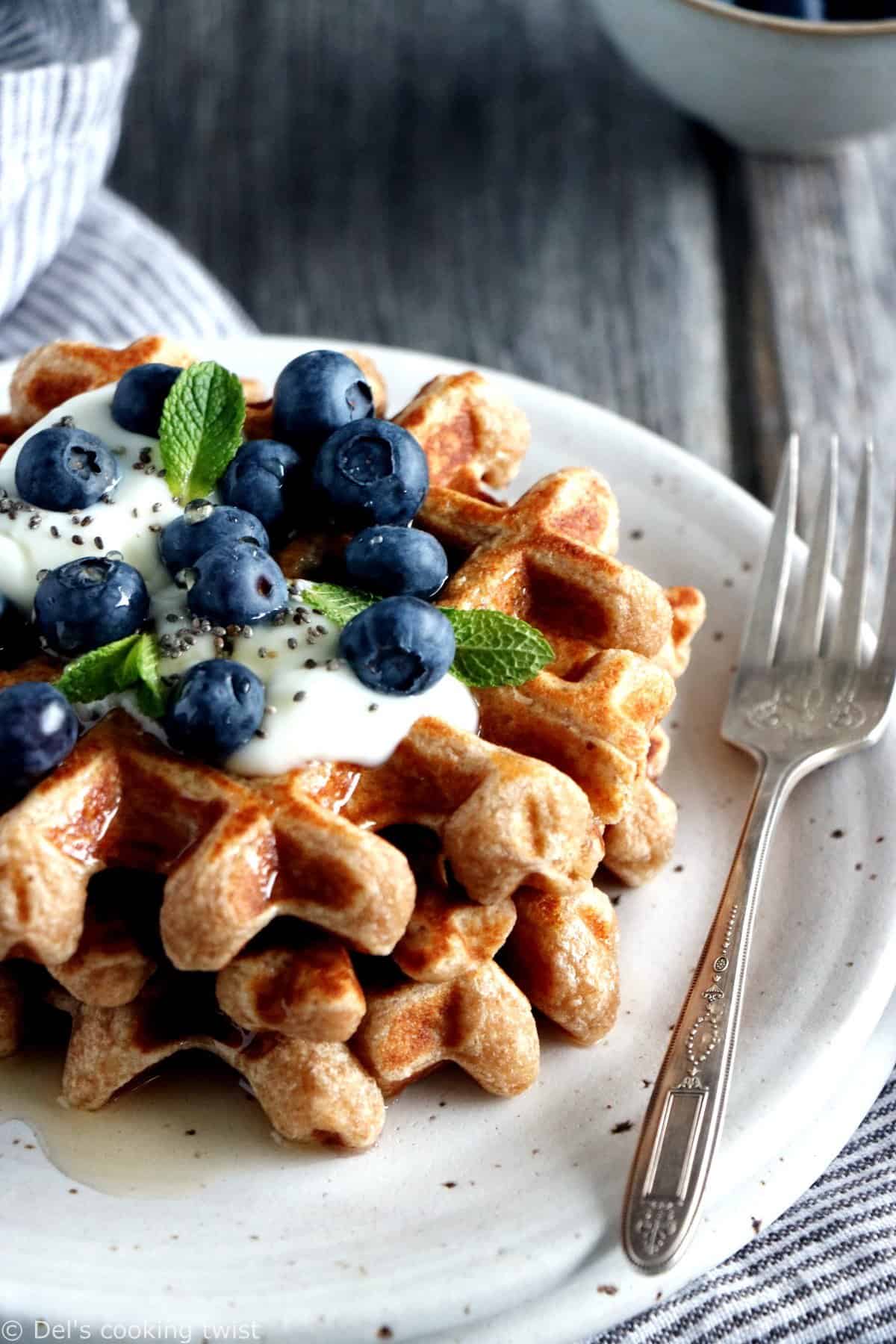 Pancakes and waffles:
I hope all these recipes will help you start your morning beautifully. One friendly tip before I leave you: remember that life is all about balance. So don't blame yourself for eating something that you might find too energetic, your body actually needs it and will thank you for the boost. It will fill your body longer and also prevent you from being tired in the mid-morning, which often results in some unhealthy cravings. Don't get me wrong, there is nothing wrong to allow yourself a great cinnamon bun from time to time, as long as it stays occasional! So listen to your body, and be kind to yourself while trying to do/be the best you can.
Lastly, if you make one or several of these healthy breakfast recipes, be sure to leave a comment, letting me know how you liked it/them. And of course, don't forget to tag me on Instagram! Thank you and enjoy!