This year will be my very first Thanksgiving in the US ever and I am pretty excited about it, I have heard so much about this tradition! I have always loved friends and family gatherings around a huge table full of dishes, it's to me the best way to celebrate any occasion and I can spend several hours in a row sitting still while enjoying my food and my company. I know I'm crazy!
As more and more are vegetarians nowadays, I put together a few vegetarian recipes from the blog that will be perfect on your Thanksgiving table. They all use seasonal ingredients always expected on the Thanksgiving menu (sweet potatoes, pumpkins, apples…), and you can easily double or triple the recipe if needed.
A healthy comforting soup made with purple sweet potatoes, cauliflower and carrots. Recipe here.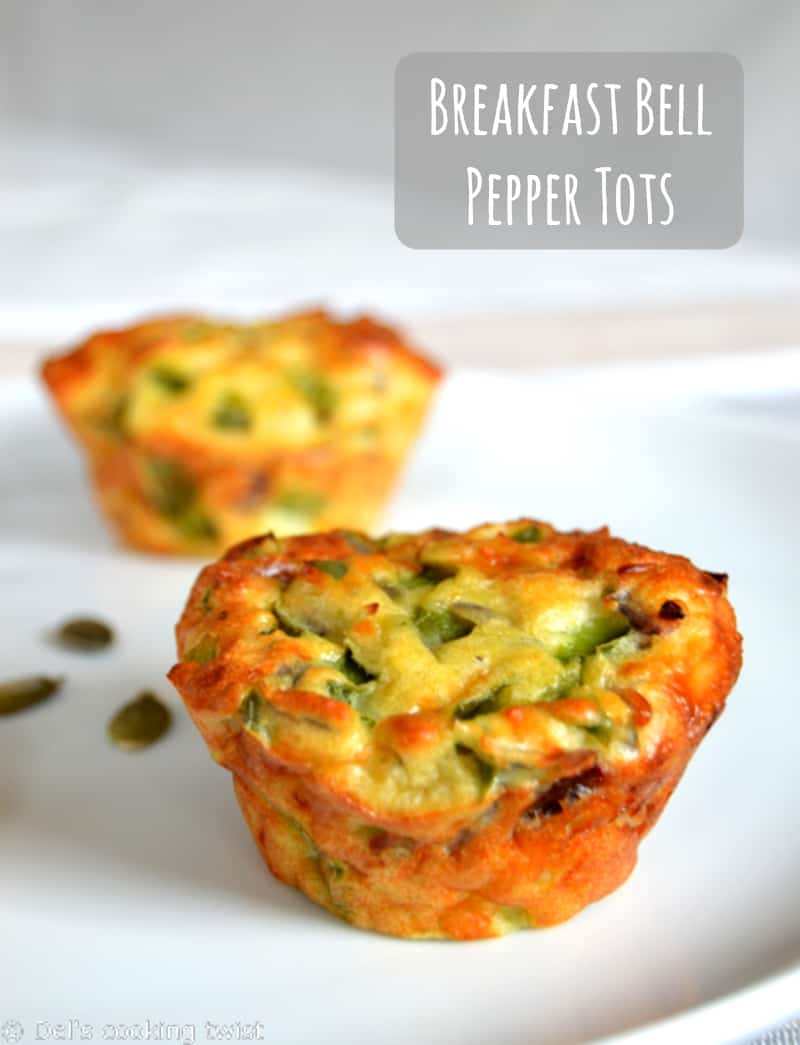 They make a perfect tiny savory appetizer. Recipe here. 
3. Maple Balsamic Brussels Sprouts with Pomegranate, Feta and Pecans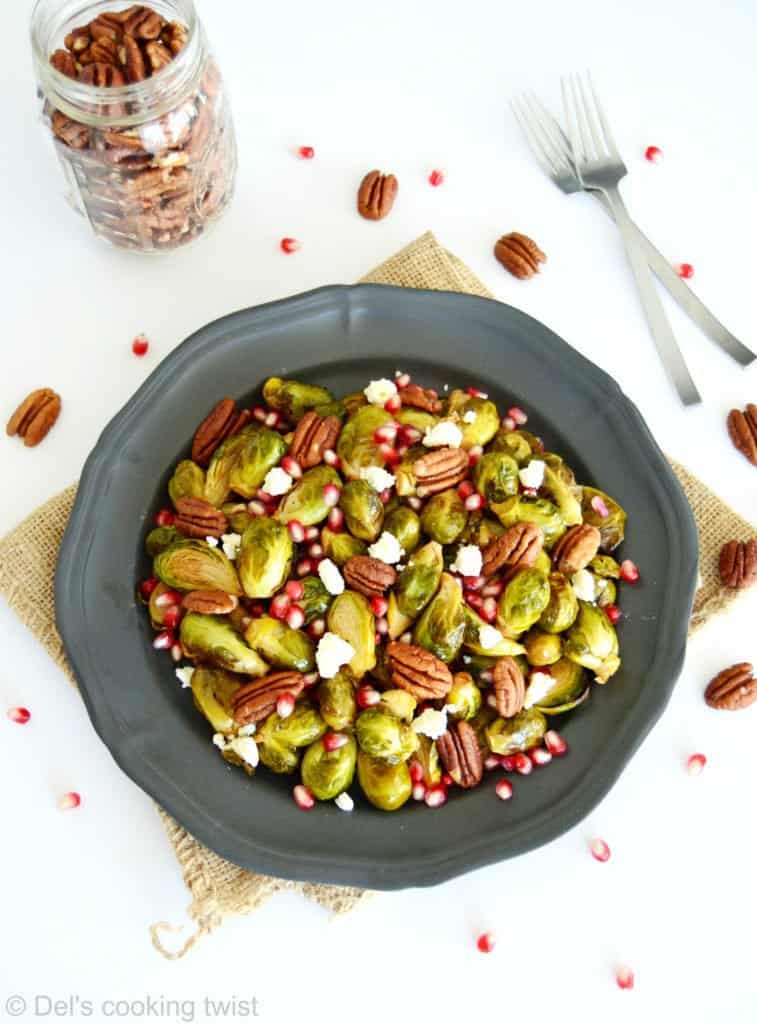 Bring your Brussels sprouts to a new level with this sweet and savory version! Recipe here. 
4. Sweet Potato & Peanut Butter Gratin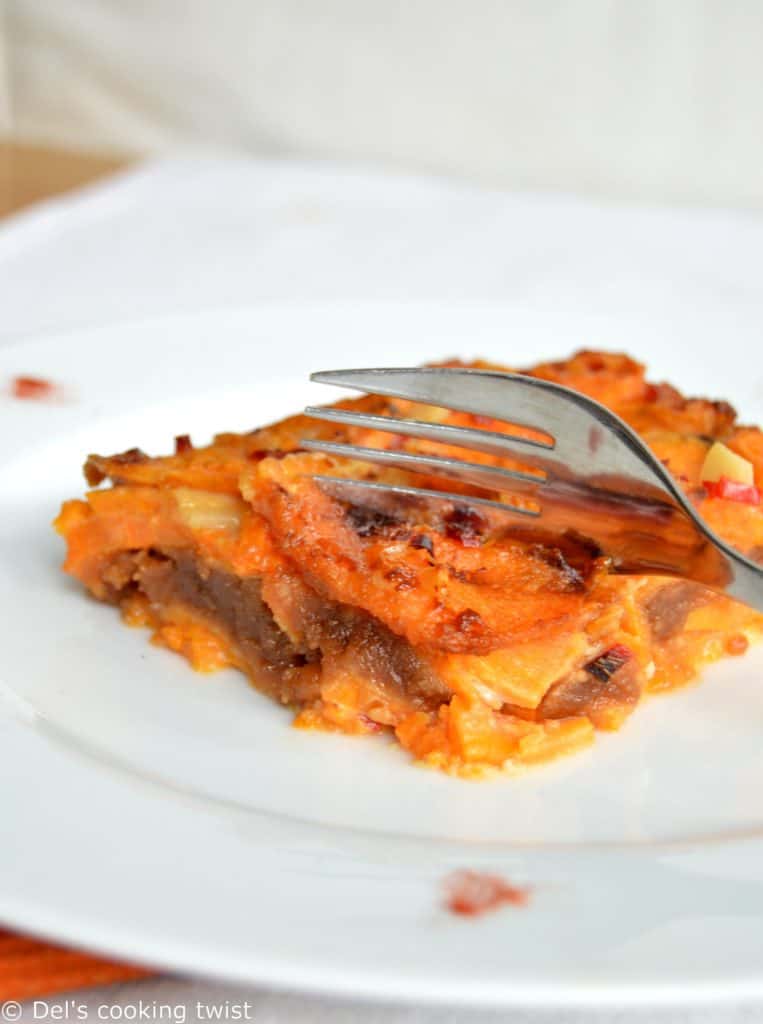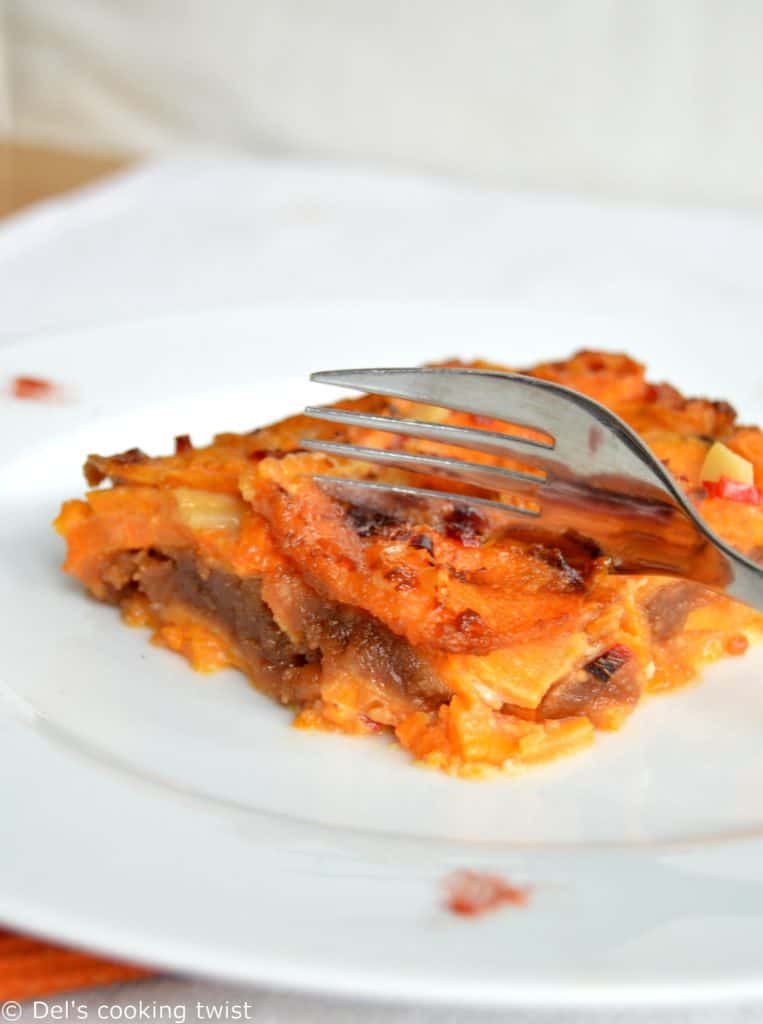 Amazing combo, with lime and chili. One of my favorite dishes. Recipe here. 
5. Savory French Toasts with Kale and Balsamic Onion Jam
Amazing savory version of French toasts. Recipe here. 
6. Roasted Root Vegetables with Feta and Honey
Simple, tasty, and you can make as much as you want! Recipe here. 
7. Baked Brie-Camembert Pyramid with Pomegranate & Pistachio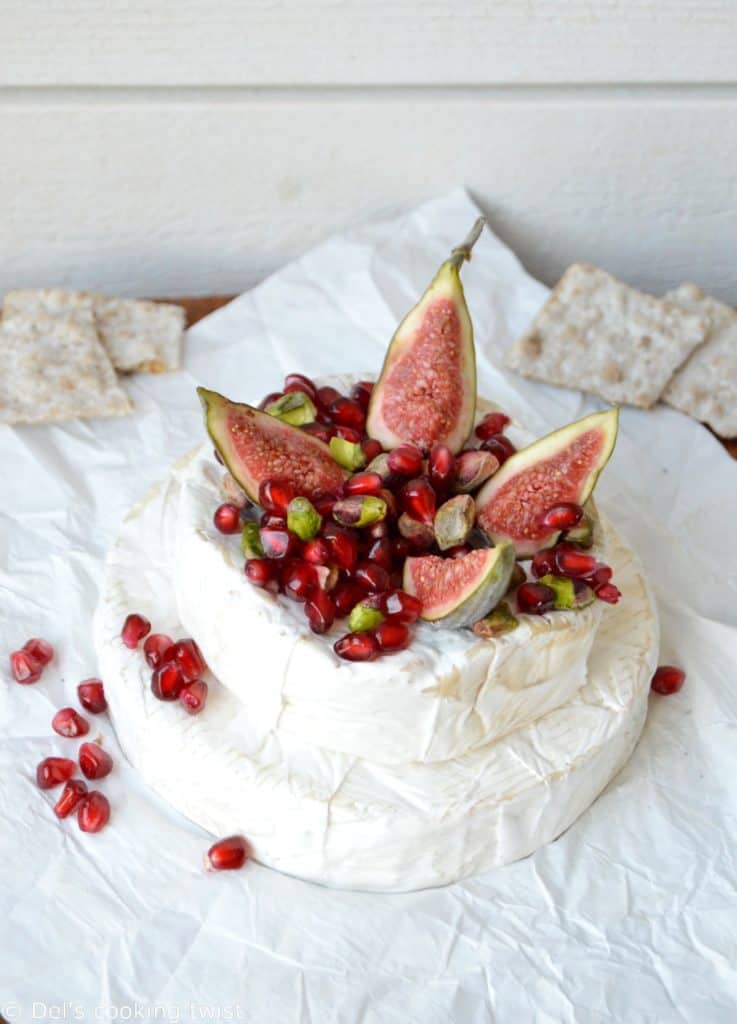 Make it melt in the oven and serve with cranberries and pistachio. To all cheese lovers, this is heaven! Recipe here. 
8. Duo of Chestnut & Parsnip Puree
Original side dish that pairs parsnip and chestnut. Recipe here. 
9. Pumpkin and Walnut Tartines with Blue Cheese
Served as an appetizer or a starter, these easy tartines always have a huge success! Recipe here. 
10. Lentil Salad with Blue Cheese and Caramelized Pears
You're gonna love the caramelized pears in this salad! Recipe here. 
You can never go wrong with a classic. This recipe is a keeper. Recipe here. 
12. Pumpkin Pie Cinnamon Rolls
These rolls would make a perfect Thanksgiving brunch. Recipe here.
13. Crunchy Pear, Pecan and Chocolate Crumble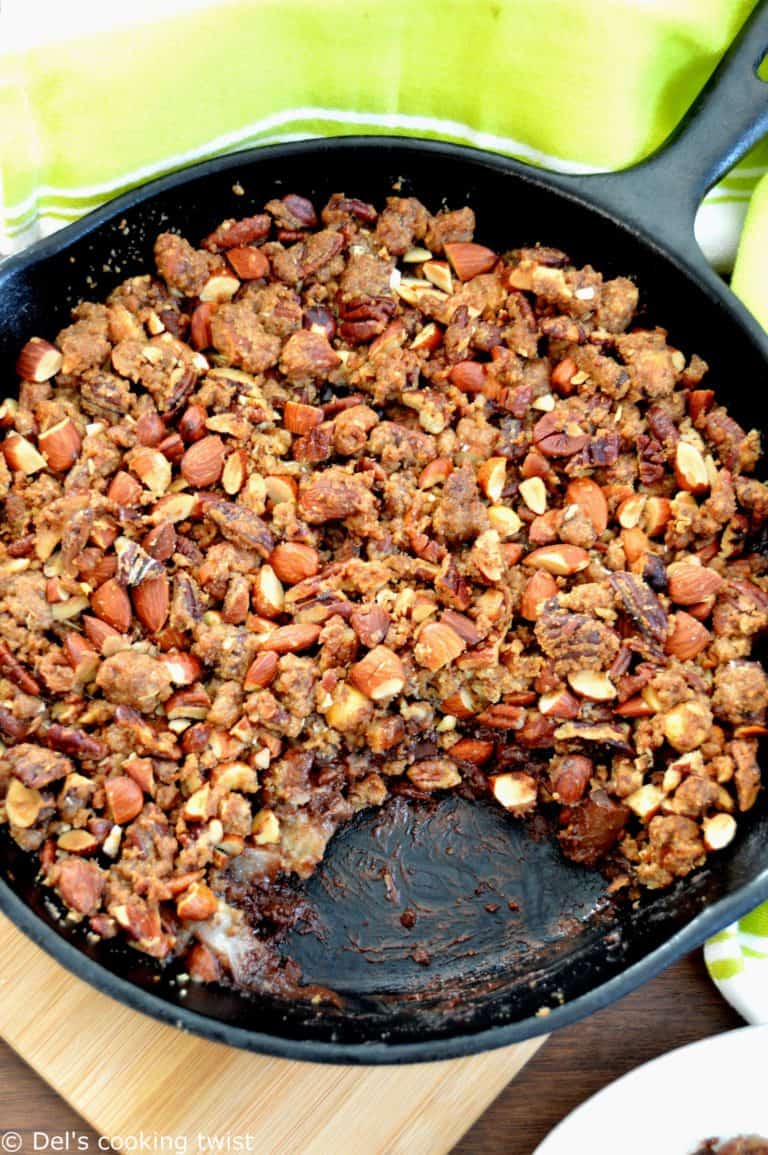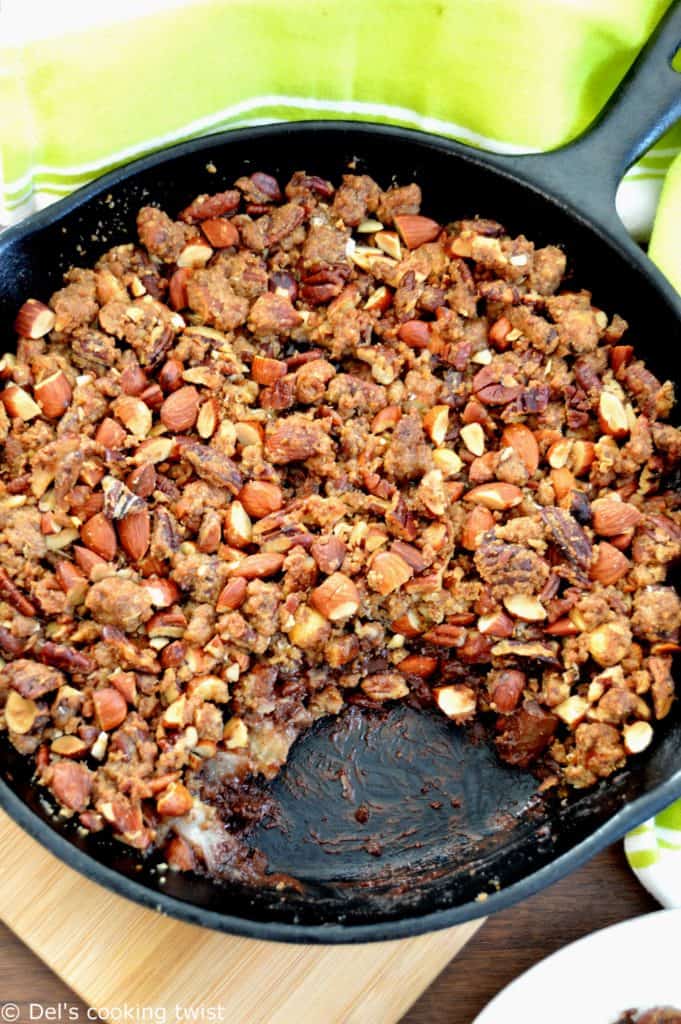 Because Fall calls for these beautiful ingredients. Recipe here.
14. Salted Caramel Apple Cheesecake
This cheesecake tastes beyond amazing. Make sure you try it. Recipe here.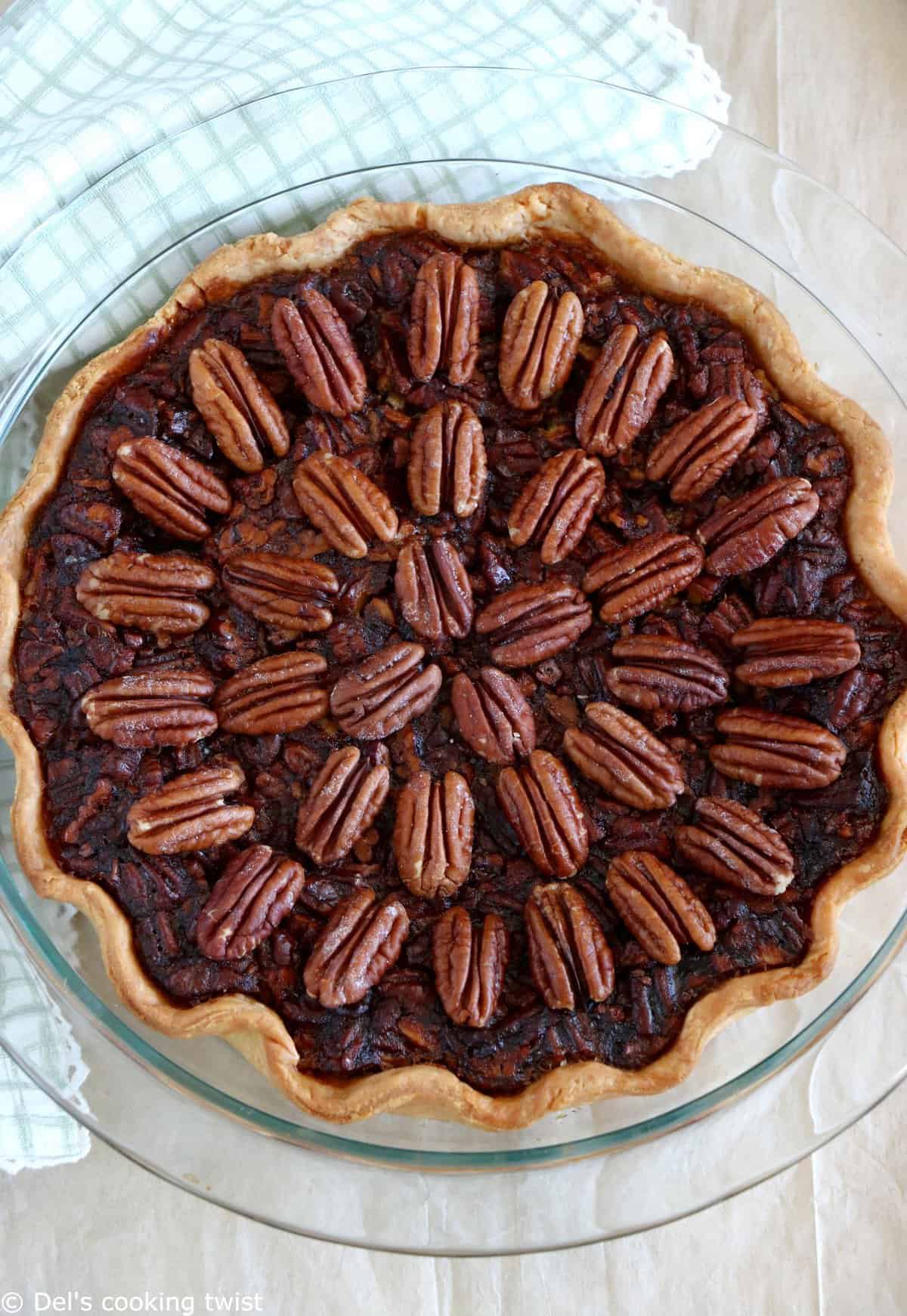 Again a beautiful American classic that will fix your sweet tooth. Recipe here.
16. Best White Chocolate Cranberry Cookies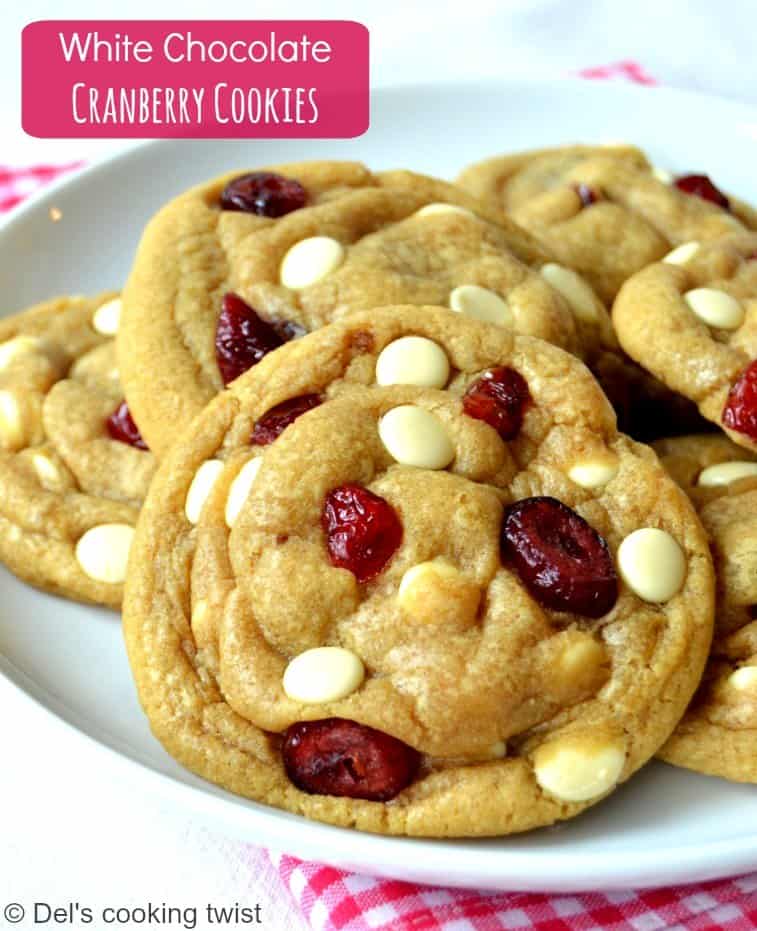 Because cookies are always a good idea, and cranberries are in season! Recipe here.
17. Pumpkin Cheesecake Muffins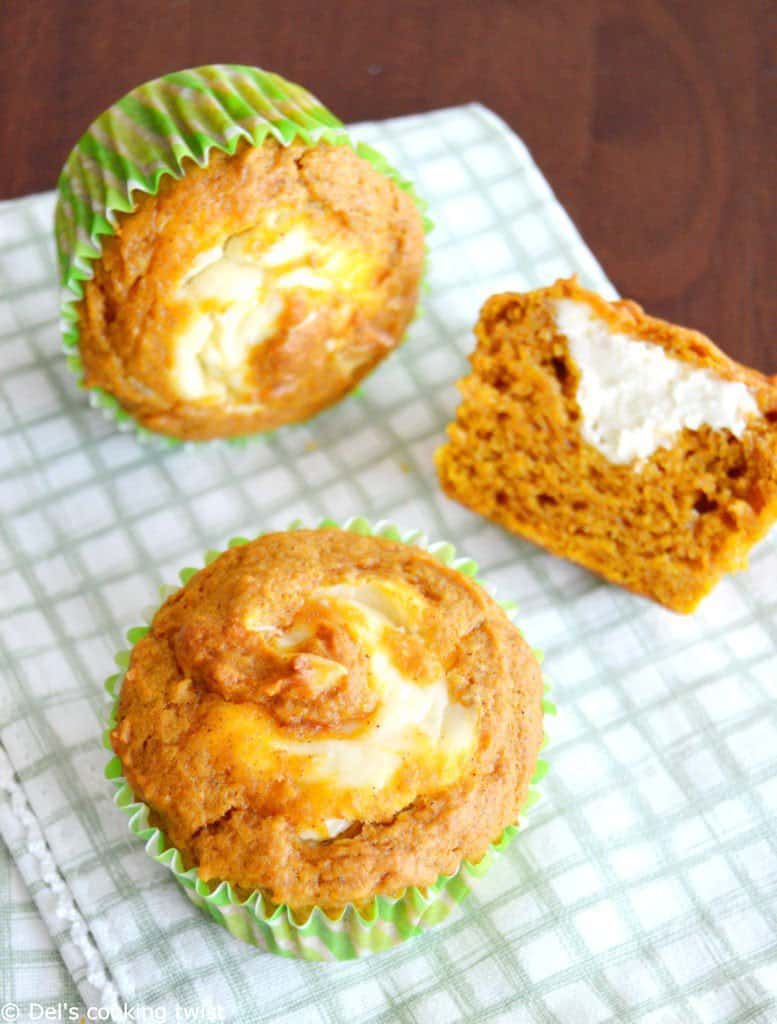 A tiny sweet treat deliciously moist and creamy. Recipe here.
18. Cranberry Pistachio Chocolate Bark
A lovely sweet treat to give away to your guests, or to serve after dessert. Recipe here.
19. Best Ever Carrot Cake (Carrot Cake for Thanksgiving? Oh yes, please!)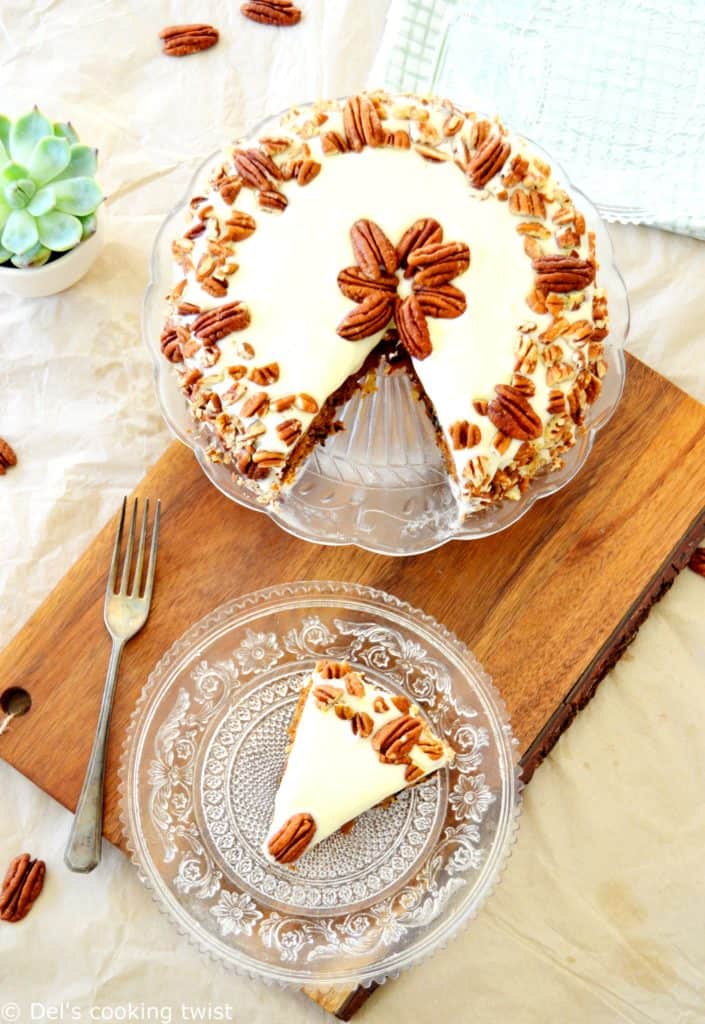 Carrot Cake for Thanksgiving, really? Oh yes, please! Recipe here.
 You can make it individually or for many people, you choose. Be prepare, they will ask for some more, this recipe is to die for. Recipe here.
I hope you found some inspiration for your Thanksgiving menu in this list, whether you want to make it vegetarian or not. I gave my own opinion for each of them as I tried them all of course!
Happy Thanksgiving everyone!