I've been dreaming of these lovely green tots for a while now, actually since I found a slightly different version of them on Pinterest. Instead of using zucchini like did The Two Bite Club I went for green bell pepper and turned the recipe my own way.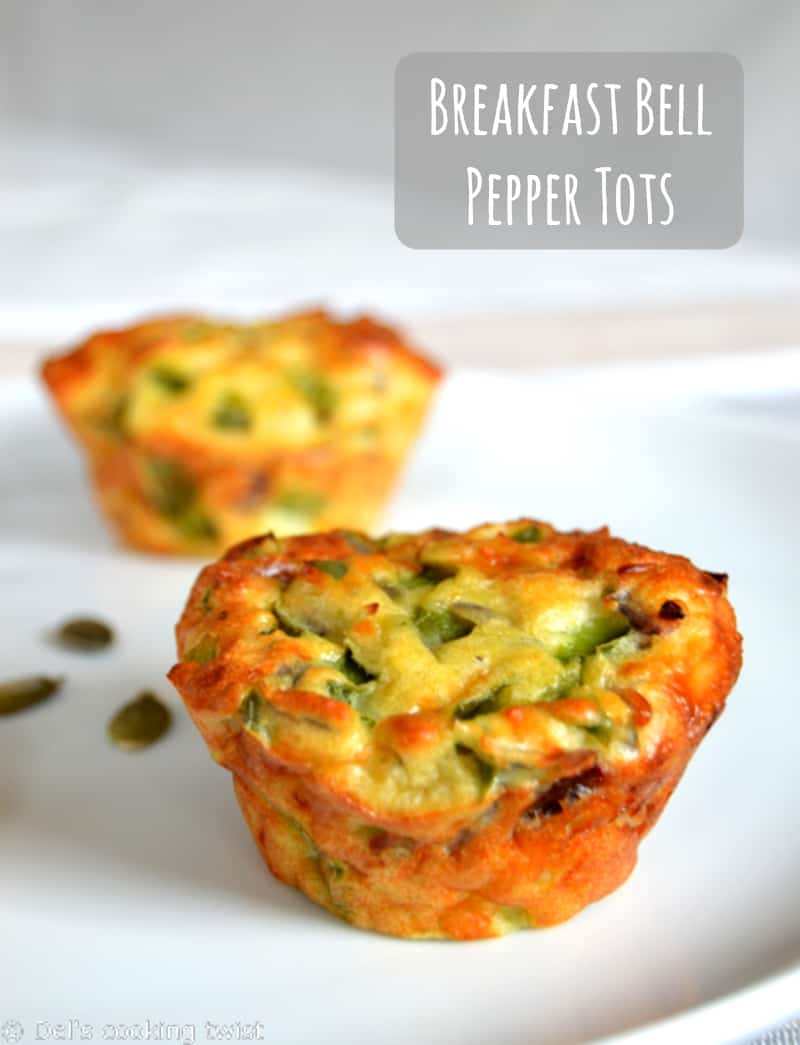 It appears it requires only 5 ingredients and it's really easy to bake. There is nothing wrong with these beauties: there is vegetables in them, eggs for the proteins, breadcrumbs for the fibers and a little grated cheese for calcium! The perfect treat for a breakfast on the go!
Breakfast Bell Pepper Tots
Breakfast Bell Pepper Tots. Your perfect easy treat for a successful Sunday brunch or breakfast on the go!
Ingredients
1 green bell pepper, diced
4 large eggs
½ onion, diced
½ cup Emmental cheese, grated
½ cup breadcrumbs
1 tbsp olive oil
Salt & pepper
Instructions
Preheat the oven to 400 F. Grease a muffin tin with butter or cooking spray.
Dice finely the onion and the green bell peppers. Fry them in a pan for a couple of mimutes with the olive oil.
Then combine all the ingredients in a medium bowl and season with salt & pepper.
Fill each muffin section, pushing down on the filling with a tea spoon, so it's compacted and bake for 15-18 minutes until the top starts to golden. To easily remove from the muffin tin, run a plastic knife around the edges of each tot.