Today is the 7th session of the French Battle Food, hosted by the blogger Miam Addict. Each month, the bloggers and everyone with a huge passion for cooking within the French community gather around a new culinary challenge. And this time, the culinary challenge was a slice of bread garnished with some yummy and unexpected ingredients. Exciting!!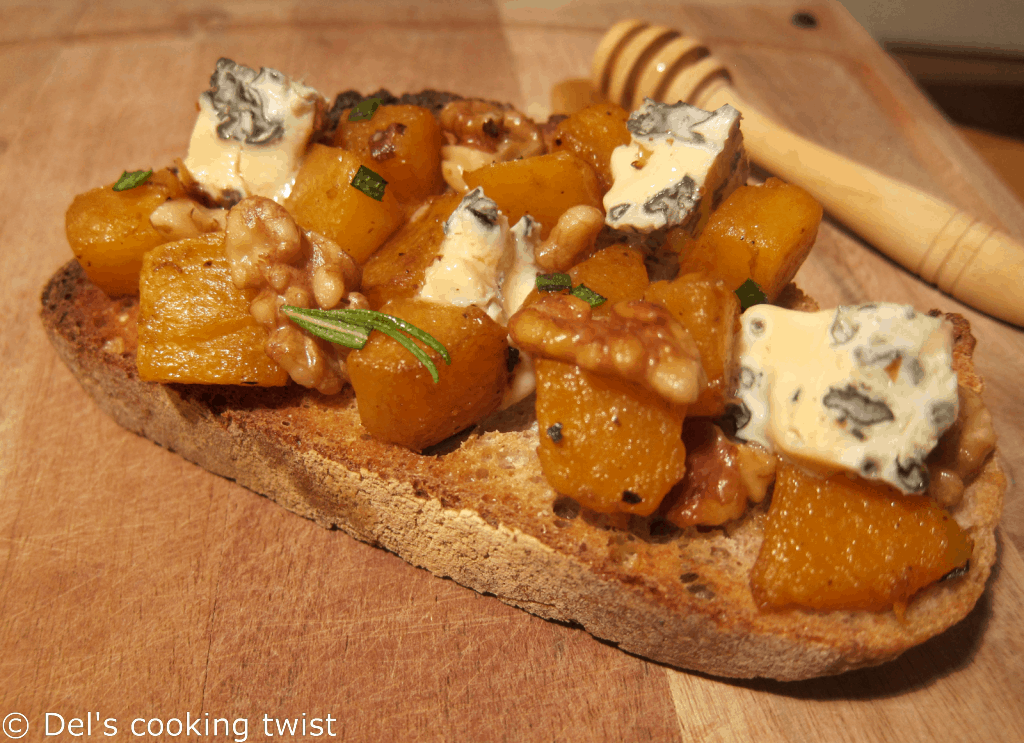 This is the first time I take part in this challenge and I had a lot of fun thinking of the recipe I would create. I wanted something with seasonal ingredients and really easy to put together. So again, I went for pumpkin! I swear I won't put pumpkin in every recipe I create!! Anyway, I ended up whipping up a savory tartine, after finding inspiration on a new and amazing Swedish cookbook I recently bought. I'm literally crazy about all the recipes inside, I just want to try them all!
I hope that all the Battle Food participants will enjoy my recipe and I'm looking forward to seeing their contributions as well. Because this challenge wouldn't have existed without Jenna from the blog Bistro de Jenna, I invite all of you who can read French to visit her blog. It is really worth it! Then, I also invite you to visit Pourquoi je grossis, the blog who hosted the previous Battle Food challenge.
Well now it's time for a fresh slice of bread, at least for me! So let's give this savory tartine a try! The perfect recipe to have in mind when you are on the go and don't want to spend hours in the kitchen!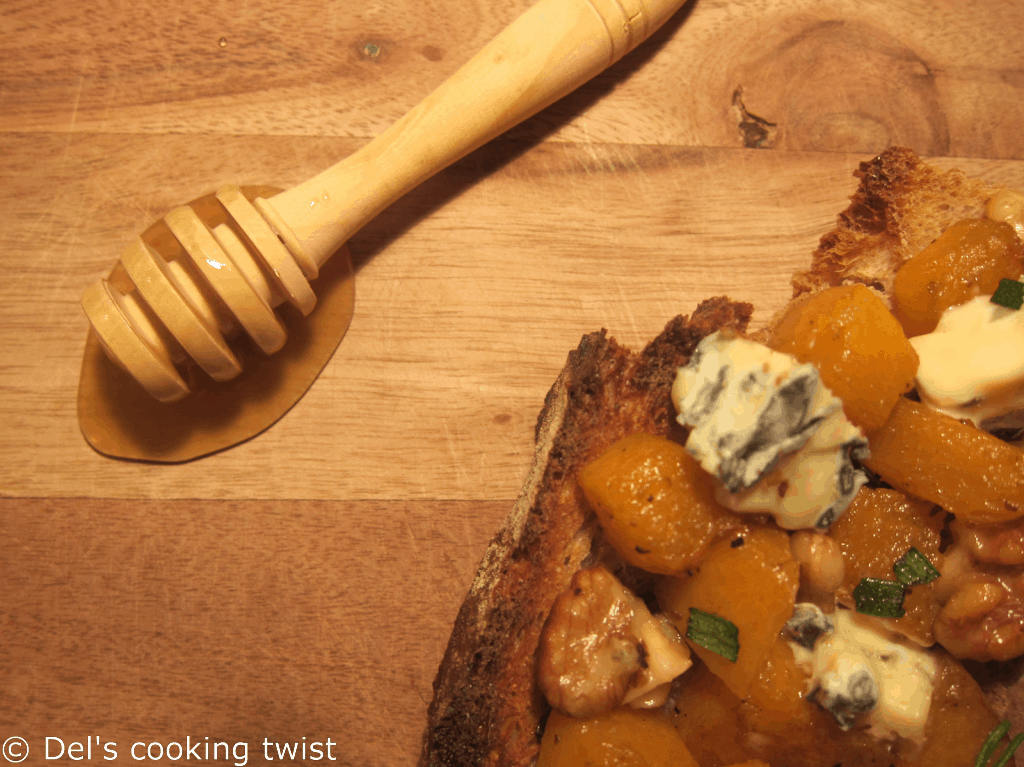 Ingredients (Serves 2):

50g walnuts
1 tbsp extra virgin olive oil
1 tbsp unsalted butter
200-250g pumpkin (peeled, seeded and diced)
A few rosemary sprigs, leaves only
50g blue cheese
2 large slices of sourdough bread
1 tbsp honey Lune de miel
Sea salt and freshly ground black pepper
Preparation method:

1. Warm up a large pan on medium heat. Add in the walnuts and toast them for a few minutes, shaking the pan often, until they become slightly roasted with a nice golden color. Set aside.
2. Set the pan back on the heat and pour olive oil and butter. When it foams, add the pumpkin dice and cook them for 3-4 minutes, tossing them regularly. Sprinkle the rosemary leaves. Remove from the heat, add in the walnuts and the blue cheese, previously diced, moving briefly. Season with salt and pepper.
3. Put the oven grill element to 430 F and toast 2 thick slices of bread for a few minutes. Lay out the pumpkin blend on top of the bread. Arrange some small pieces of cheese on the top, and drizzle some honey. Toast them a couple of minutes in the oven, until the cheese starts melting a little bit. It's ready to serve!