The best lemon dessert recipes feature some of my favorite baking recipes using lemons. Most of them are easy to prepare, very refreshing and packed with delicious citrus flavors. Pick your favorite(s), grab a whisk and let's get baking!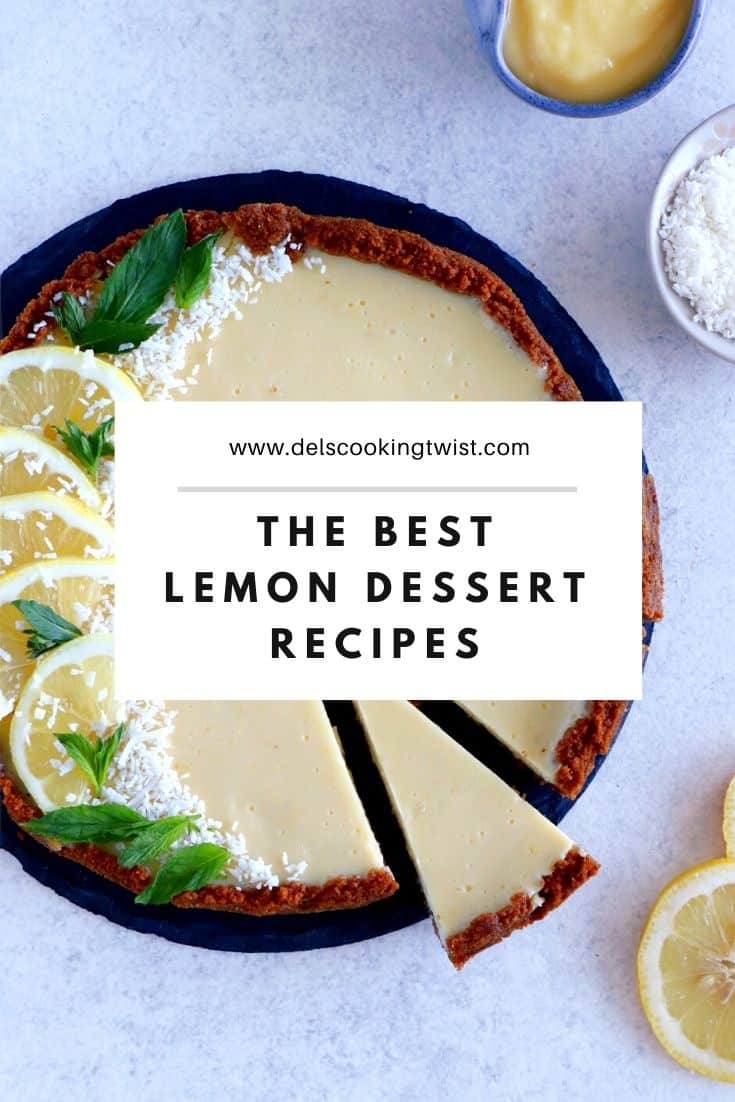 One month into spring, in unprecedented times, yet nature follows its course. So even if the circumstances are not the best we have known, let's not forget all the goodness it is offering and try to make the best of it, starting with lemons! This tangy juicy fruit with its bright yellow color and zesty flavors makes your desserts taste like sunshine.
From easy lemon cakes for everyday baking to amazing lemon meringue pie and a few other lemon desserts for special occasions, I've rounded up all my very best lemon dessert recipes. I hope you enjoy!
Must have for lemon dessert recipes
Nothing fancy here; to make my best lemon dessert recipes, you just need a few basic ingredients: eggs, butter, sugar, all-purpose flour. Depending on the recipe, you might also need a few other staples, such as condensed milk or poppy seed. Don't forget the lemons though!
As for the utensils, start with what you have at hand, meaning your usual baking tools you have at home. For some recipes involving an Italian meringue for instance, you might notice that I use a torch and a thermometer. Don't you worry if you don't have any of these two items though, as I always give you alternatives to make these recipes with minimal equipment anyway.
So don't wait, and treat yourself with my best lemon dessert recipes! Refreshing, easy to make with simple ingredients and extremely satisfying.
Best Ever Lemon Poppy Seed Loaf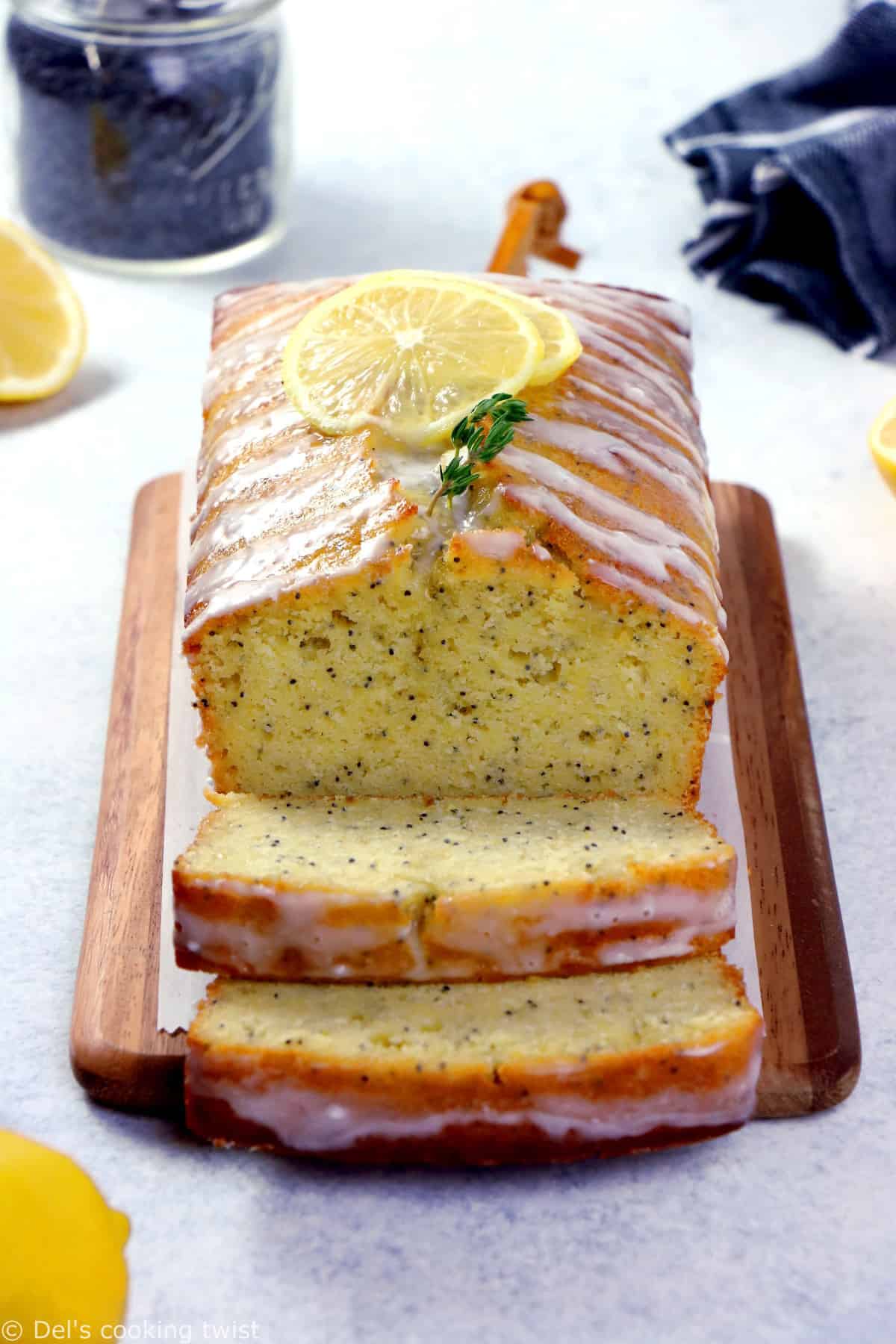 Best Ever Lemon Poppy Seed Loaf One of the favorite recipes on the blog since day one it was posted! With its rich, buttery and moist texture, this lemon loaf calls for simple ingredients and holds its shape beautifully when slicing. I've spent many hours working on this recipe, and I'm so happy with the result. No surprise this recipe goes right away into my best lemon desserts category!
Perfect Lemon Ricotta Bundt Cake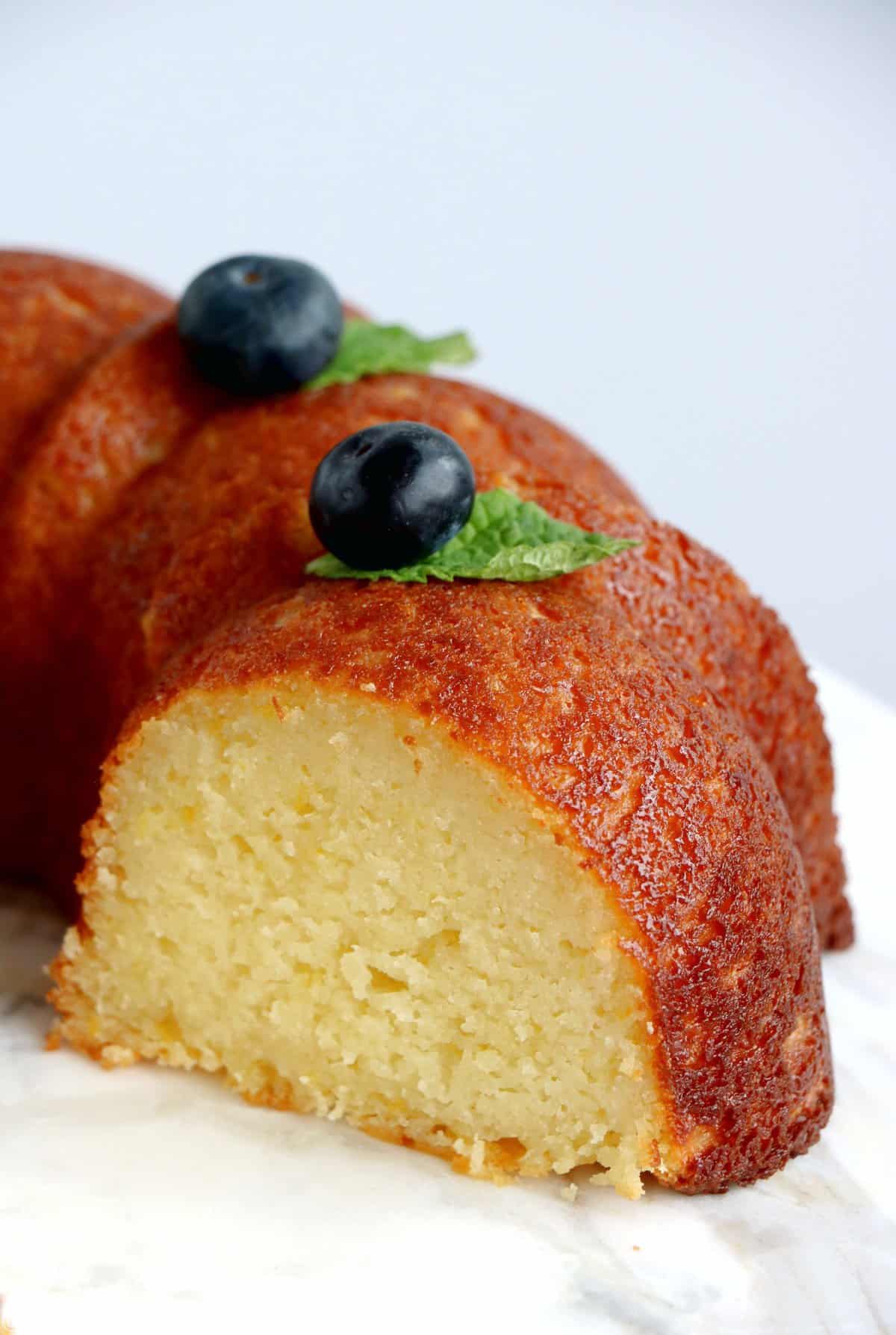 Perfect Lemon Ricotta Bundt Cake. You'll love the addition of ricotta cheese in this lemon bundt cake recipe. It makes the cake ultra moist and fresh. Prepared with just a few ingredients, this basic lemon bundt cake recipe is a keeper, whether you're planning a birthday party or just a regular cake for everyday occasion.
Lemon Magic Cake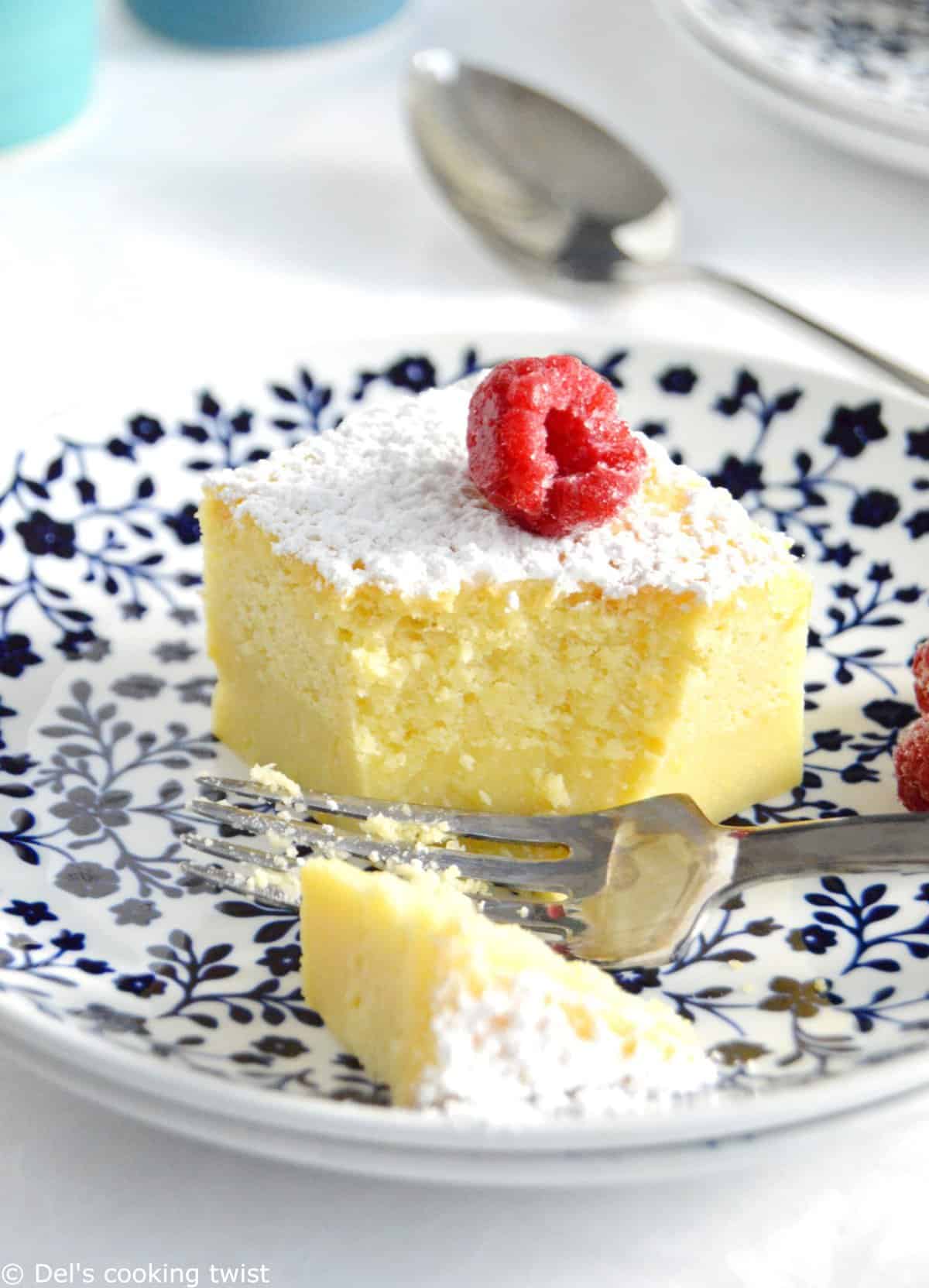 Lemon Magic Cake. Have you ever heard of the magic cake? It is amazing! With one simple batter you get a cake with 3 different texture layers all at once. First layer is slightly crispy, second layer is airy and cakey and the third layer has a custard texture. You don't even need any fancy ingredients, just some basic eggs, sugar, butter, milk, and all-purpose flour. And lemon, of course. Incredible right? Check-out the recipe and let me know how the magic worked for you!
Easy Speculoos Lemon Tart
Easy Speculoos Lemon Tart. This one too is kind of magic, but for a different reason: with very few simple ingredients and minimum effort, you get a fabulous dessert in no time. Crumbed biscuits for the base, condensed milk, eggs and lemon for the filling, and that's it! Hands down one of the best lemon dessert recipe, ready in 15 minutes only!
Classic Lemon Meringue Pie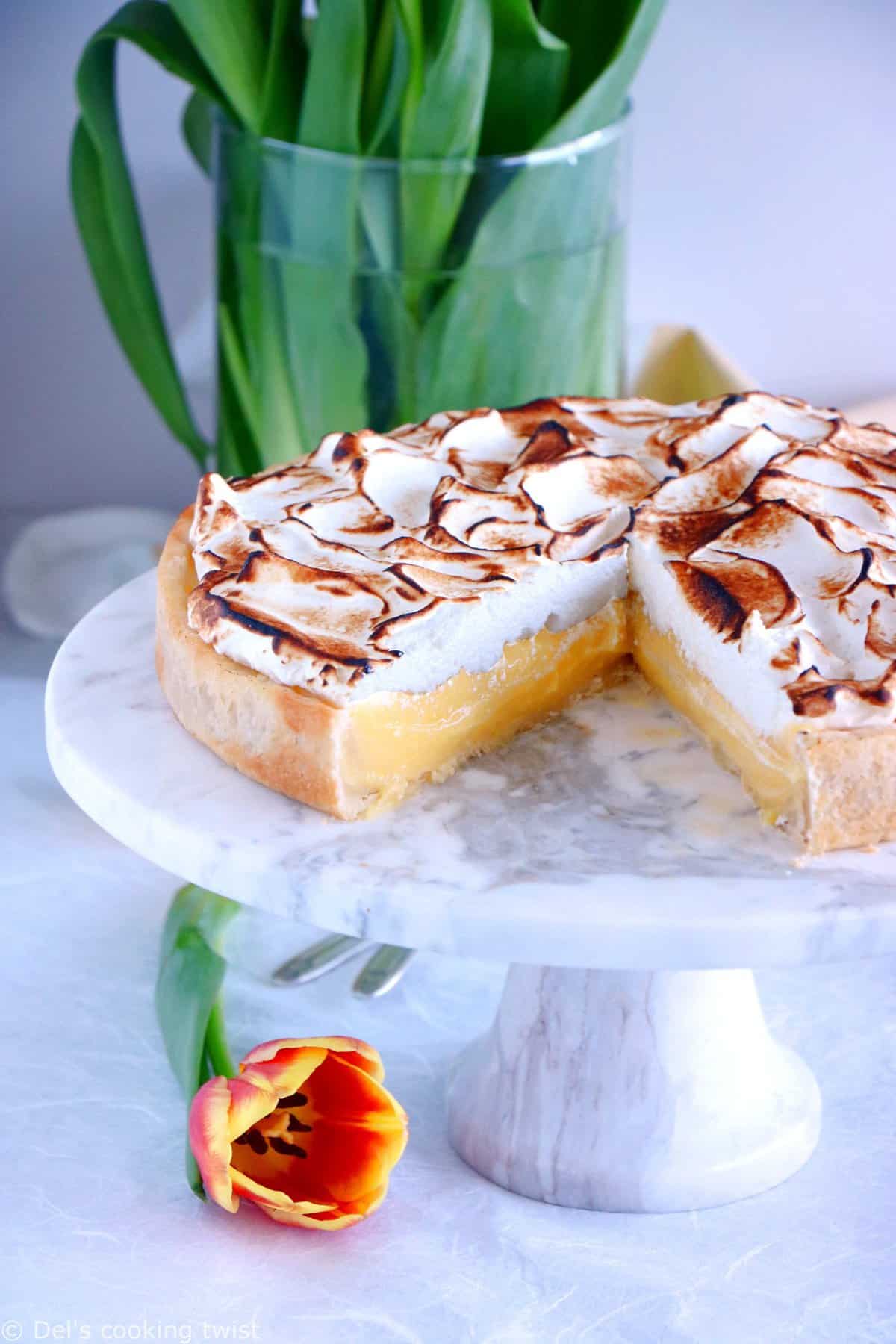 Lemon Meringue Pie. Classic and elegant, this is the perfect dessert for family gatherings. Learn how to make an astonishing lemon meringue pie from scratch, with a sweet shortbread crust, a very simple lemon curd recipe and a decadent fluffy Italian meringue. I promise the recipe is easier than it seems and I will walk you through it step by step.
Homemade Lemon Curd (foolproof recipe)
Homemade Lemon Curd. Every time I make this lemon curd I just want to spread it on the top of about everything, or just eat it out of the jar (I know, I know… but seriously that's how delicious it is). Creamy and full of tangy flavors, this lemon curd is easy to make and turns out great every single time. You will not want to buy lemon curd again.
Swedish Strawberry Layer Cake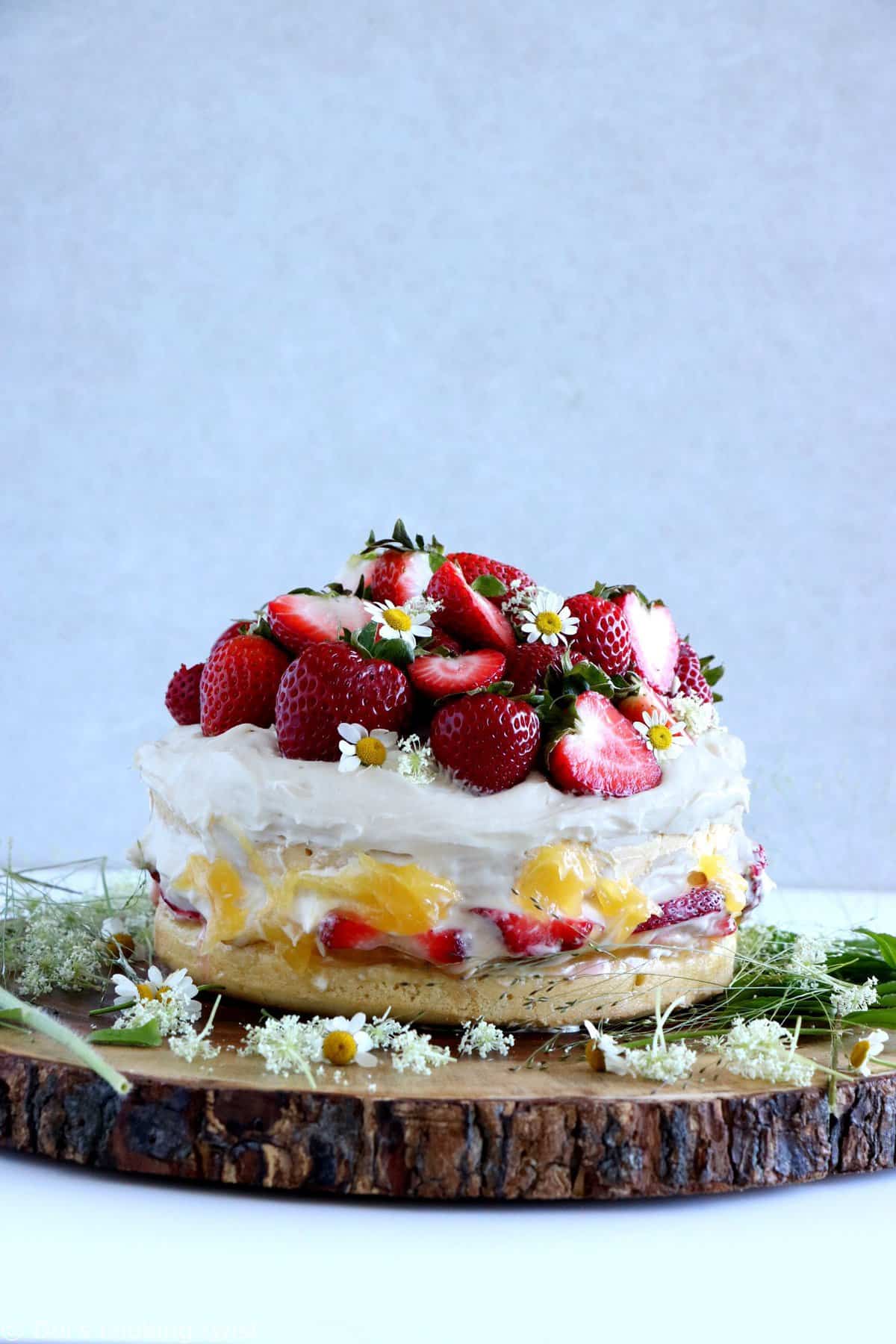 Swedish Strawberry Layer Cake (Midsommartårta). Bring Sweden to your home and travel with your tastebuds. This amazing Swedish layer cake is full of refreshing flavors with fresh strawberries, lemon curd and cream cheese frosting. Perfect spring and summer gatherings, it will wow your friends and family.
Lemon Meringue Roulade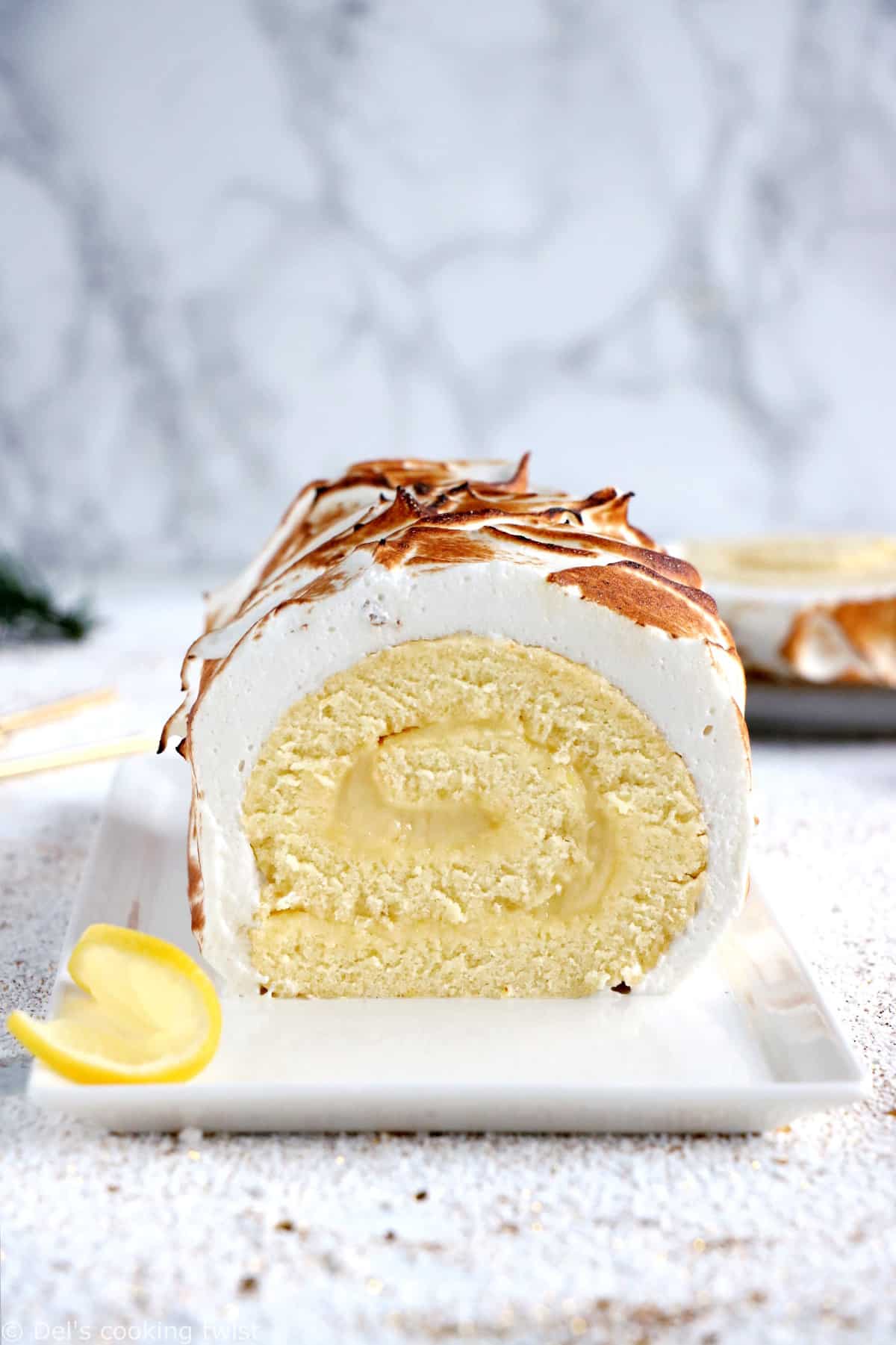 Lemon Meringue Roulade. This dessert was initially imagined for Christmas but it actually works anytime of the year. Refreshing and easy to prepare, you can also turn it into a layer cake as I explain in the recipe. The sponge cake is moist and airy, the lemon curd is coupled with white chocolate for some extra deliciousness, and the meringue a no-brainer (even without thermometer). So, ready to give it a go?
Fiadone Style Lemon Cheesecake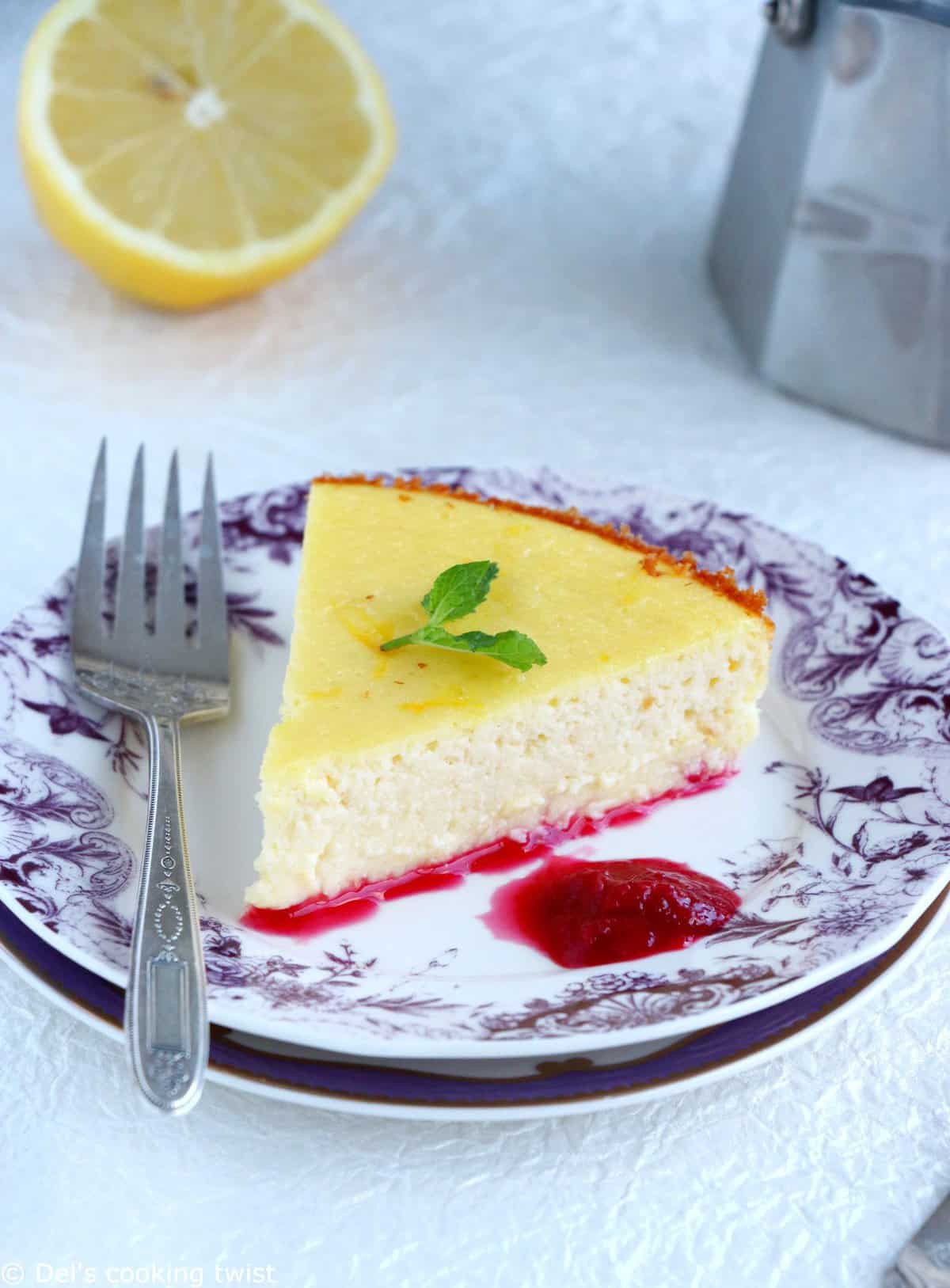 Fiadone Style Lemon Cheesecake is a traditionnel French dessert from the Corsica region traditionally made with local Brocciu cheese. It is a bottomless cheesecake, very soft, a little crumbly and packed with citrus flavors. Inspired from the traditional Fiadone, this recipe uses ricotta cheese instead of the regional Brocciu, to pair with lemons. It results in a similar fluffy, and very soft texture with a very refreshing taste.
Healthy Lemon Coconut Energy Balls
Healthy Lemon Coconut Energy Balls. When you want a light healthy lemon dessert, grab one of these healthy lemon coconut energy balls. Ready in to time, they are very refreshing and delicately sweetened. The perfect treat to end a satisfying meal.
For the lemon lovers
If you like lemon as much as I do, I am sure you will love one of these breakfast variation on lemon or would you like to discover how I use it in many of my savory recipe?
Breakfast recipes with lemon:
Savory recipes using lemons:
Did you know?
Lemon is also the secret ingredient to the buttermilk, responsible for the moist texture in many baking recipes. The recipe is very simple: pour 1 teaspoon fresh lemon juice in the bottom of a measuring cup and cover with milk up to 1/2 cup. Give a good stir, let sit for 5-10 minutes, and voilà! You've got fresh homemade buttermilk ready to use. Say hello to ultra moist cake recipes, such as my Buttermilk Banana Bread.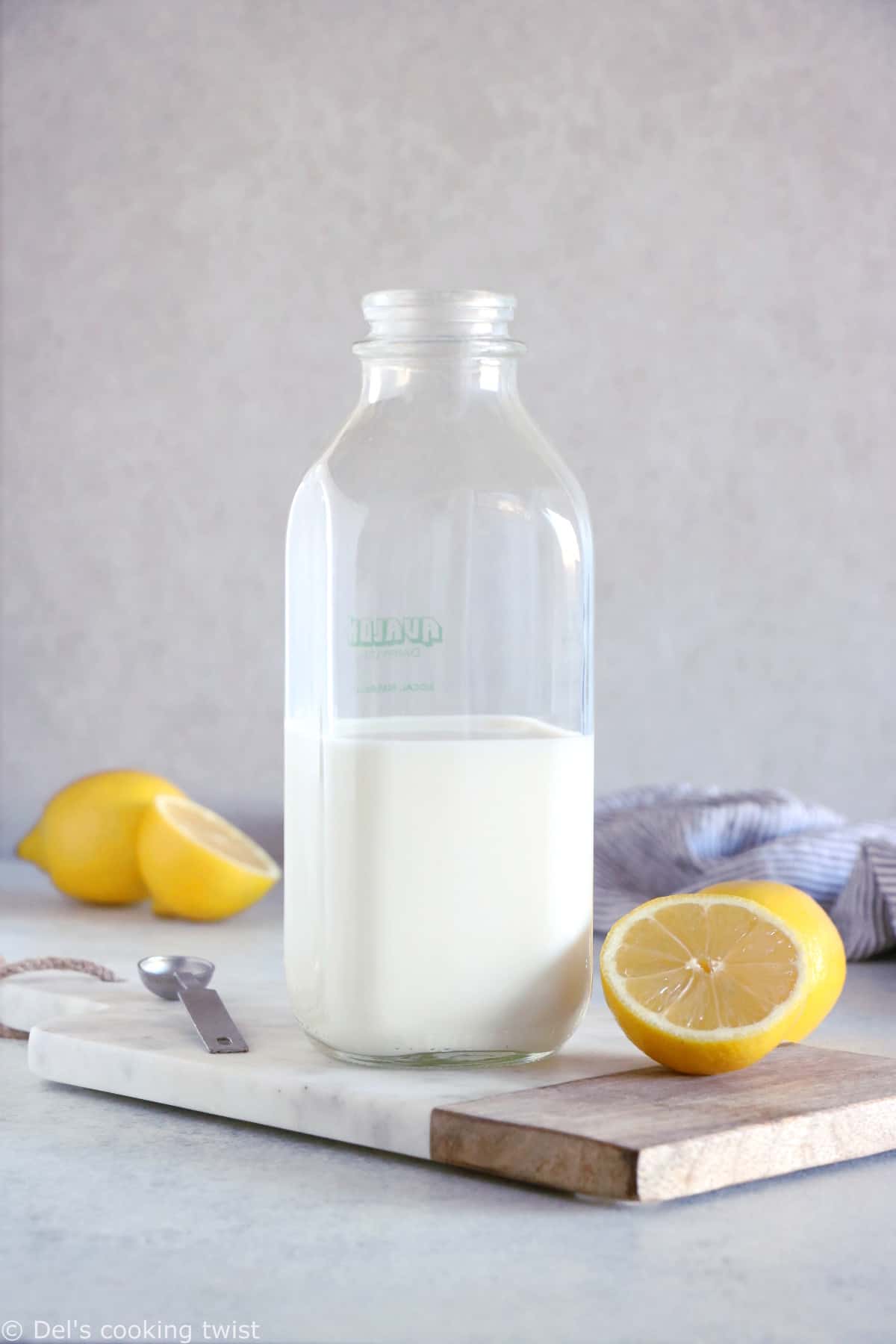 I hope the best lemon dessert recipes leave you full with inspiration for your next baking projects in the kitchen. Nothing ever makes me happier than seeing you making my recipes, so if you try one or several of the recipes above, remember to tag @delscookingtwist on Instagram and hashtag it #delscookingtwist.