A sweet and very refreshing summer cheesecake that will make you dream of Provence in the south of France!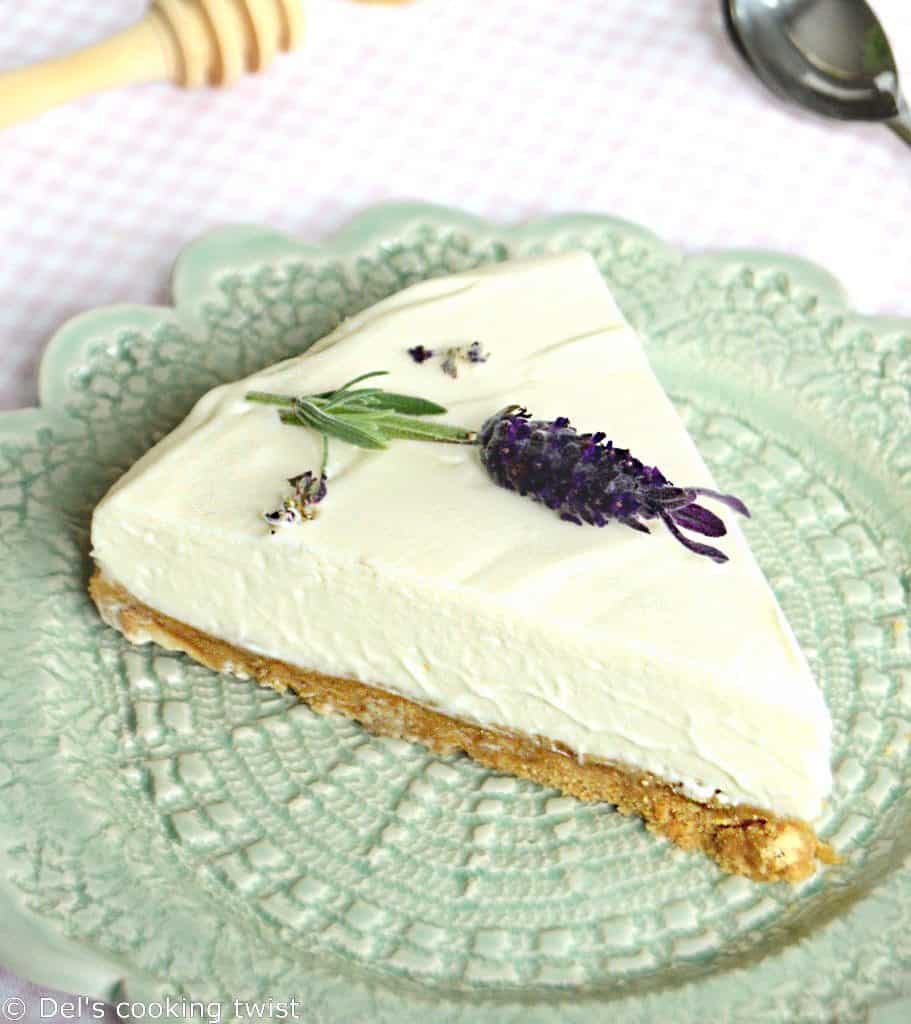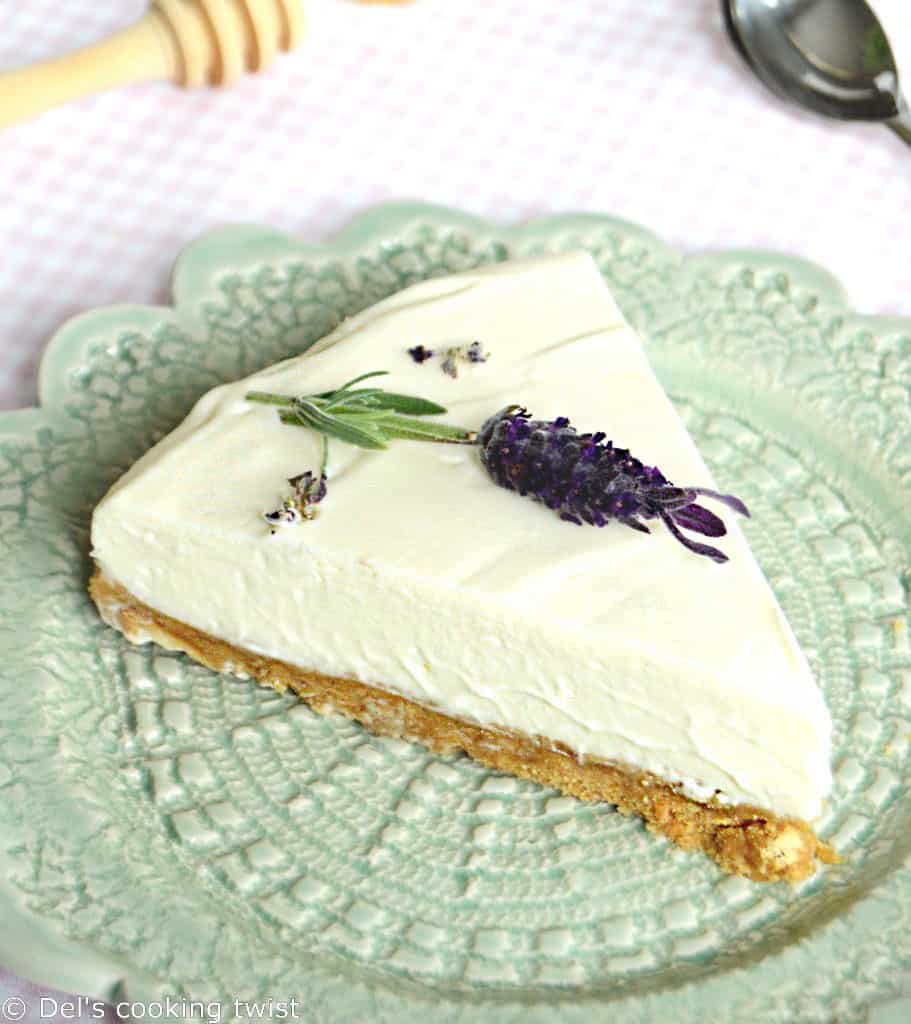 Have you ever dreamt of the south of France and its beautiful landscapes in summertime? When I think Provence, I don't know why, I always picture it with beautiful and endless lavender fields.
A few years back, my boyfriend David brought me a huge jar of lavender honey from one of his trips. Oh dear, it became my favorite honey straight away (and I'm kind of a connoisseur in terms of honeys). Its delicate taste virtually took me to Provence in mind and I could almost hear the cicada singing. My palate still remembers this amazing flavor…
MY LATEST VIDEOS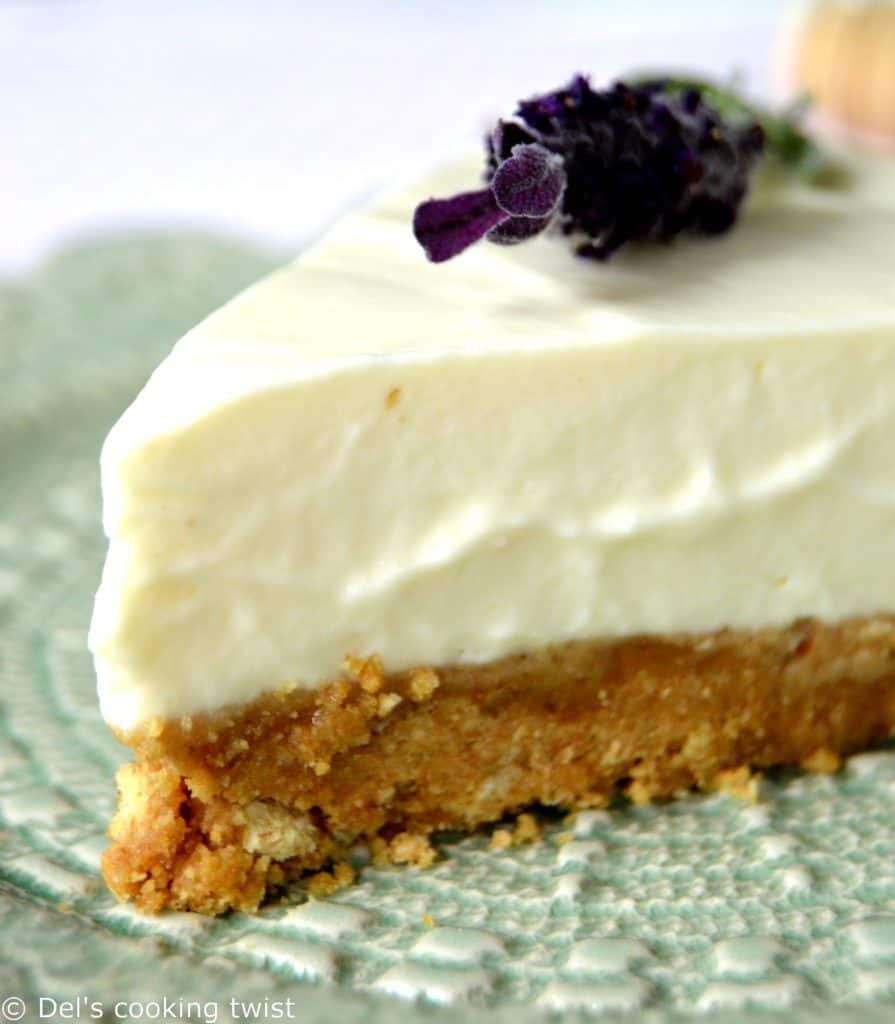 With the very warm weather in Europe lately, I figured you might like a very refreshing dessert with a hint of summertime from the south of France. Making you dream a little bit…
Of course lavender was mandatory for my recipe and I naturally came up with the idea of this lavender cheesecake! Both sweet and refreshing, this very easy and quick recipe will be perfect to enjoy for teatime on the terrace during your summer holidays. Happy summer everyone!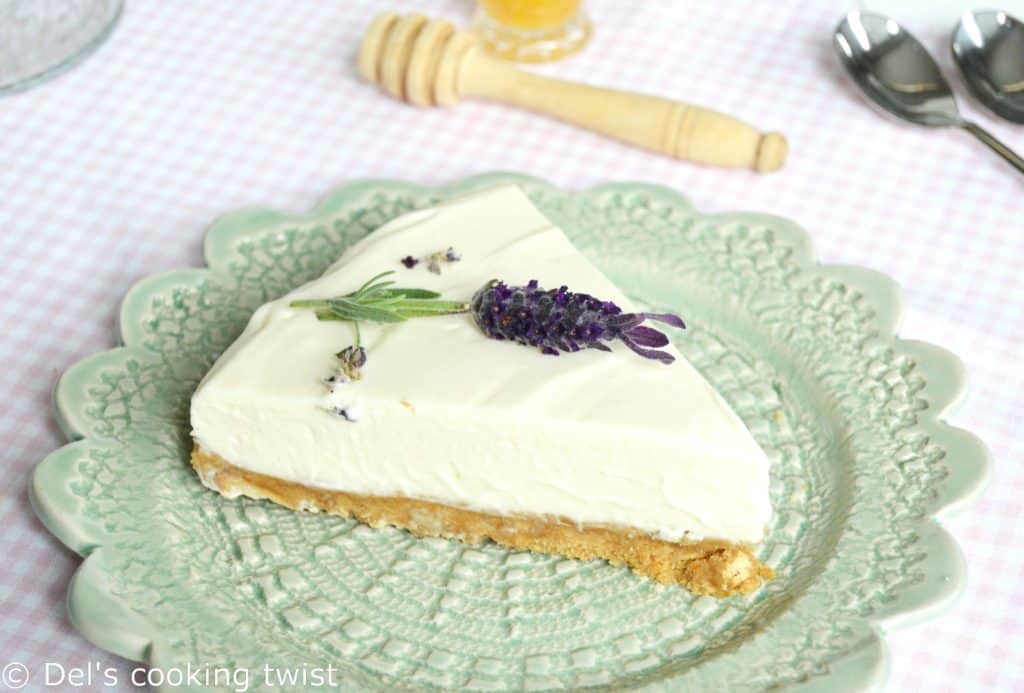 Lavender Honey Cheesecake
A sweet and very refreshing summer cheesecake that will make you dream of Provence in the south of France!
Recipe type:
Cakes and Pies
Ingredients
12 oz (375g) Digestive biscuits
½ cup (115g) unsalted butter
9,5 oz (270g) lavender honey
4½ Tablespoons fresh or dry lavender flowers
4½ Tablespoons water
10 drops natural lavender extract (optional)
13 oz (375g) cream cheese
1,9 cup (40,5 cl) cream
Instructions
Crush the biscuits finely. Melt the butter and mix with the biscuit crumbs. Spread the micture into the bottom of a springform equiped with removable edges, about 26 cm in diameter.
Boil the water with 1 tablespoon honey. Add the lavender flowers and let steep for about 15 minutes. Strain the lavender flowers and save the liquid. Add in the lavender extract's drops.
Mix the rest of the honey with cream cheese and stir in lavender liquid. Whip the cream and stir it gently into the cream cheese mixture. Spread the mixture evenly over the biscuit crumbs into the springform. Place in the refrigerator for at least 3 hours. You can also freeze it if desired.