Delicious berry recipes to enjoy these precious summer fruits while they are in season, from strawberries to raspberries, blackberries to blueberries.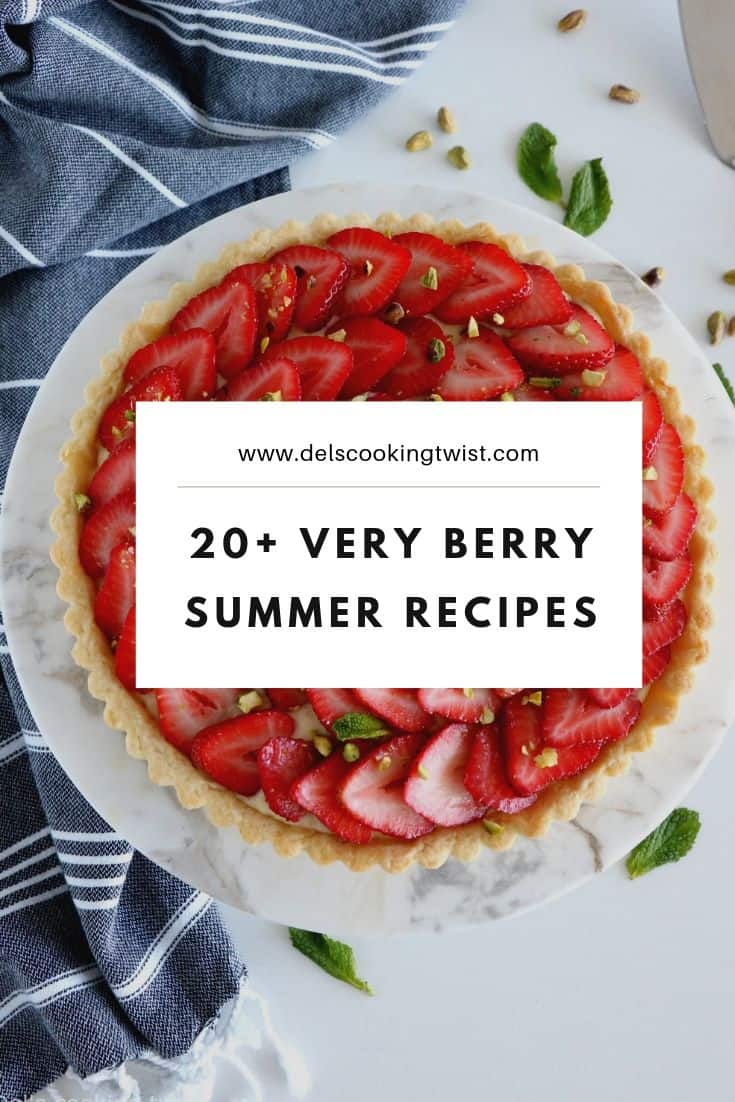 They are small and adorable, sweet and sour, rounded and gorgeous in color… we all love summer berries! Whether we use them in sweet or in savory recipes, berries always brighten up our plate in the most beautiful way. On top of being absolutely delicious, berries are also nutritious and provide a number of impressive health benefits. A few health benefits from berries to keep in mind:
They are loaded with antioxidants, which helps keep free radicals under control
They are high in fiber, including soluble fiber
They are high in vitamin C, among many other nutrients
They have strong anti-inflammatory properties, etc.
As for now, we enjoy them fresh in some creative homemade berry recipes to try throughout summer or anytime of the year for some of them that can be prepared with frozen strawberries. Enjoy!
1. French Strawberry Tart with Pastry Cream
This French Strawberry Tart with Pastry Cream is perfection. It brings me back right to my childhood, when I saw my mom baking it again and over again, using fresh strawberries from the garden.
2. Sunrise Apricot Strawberry Smoothie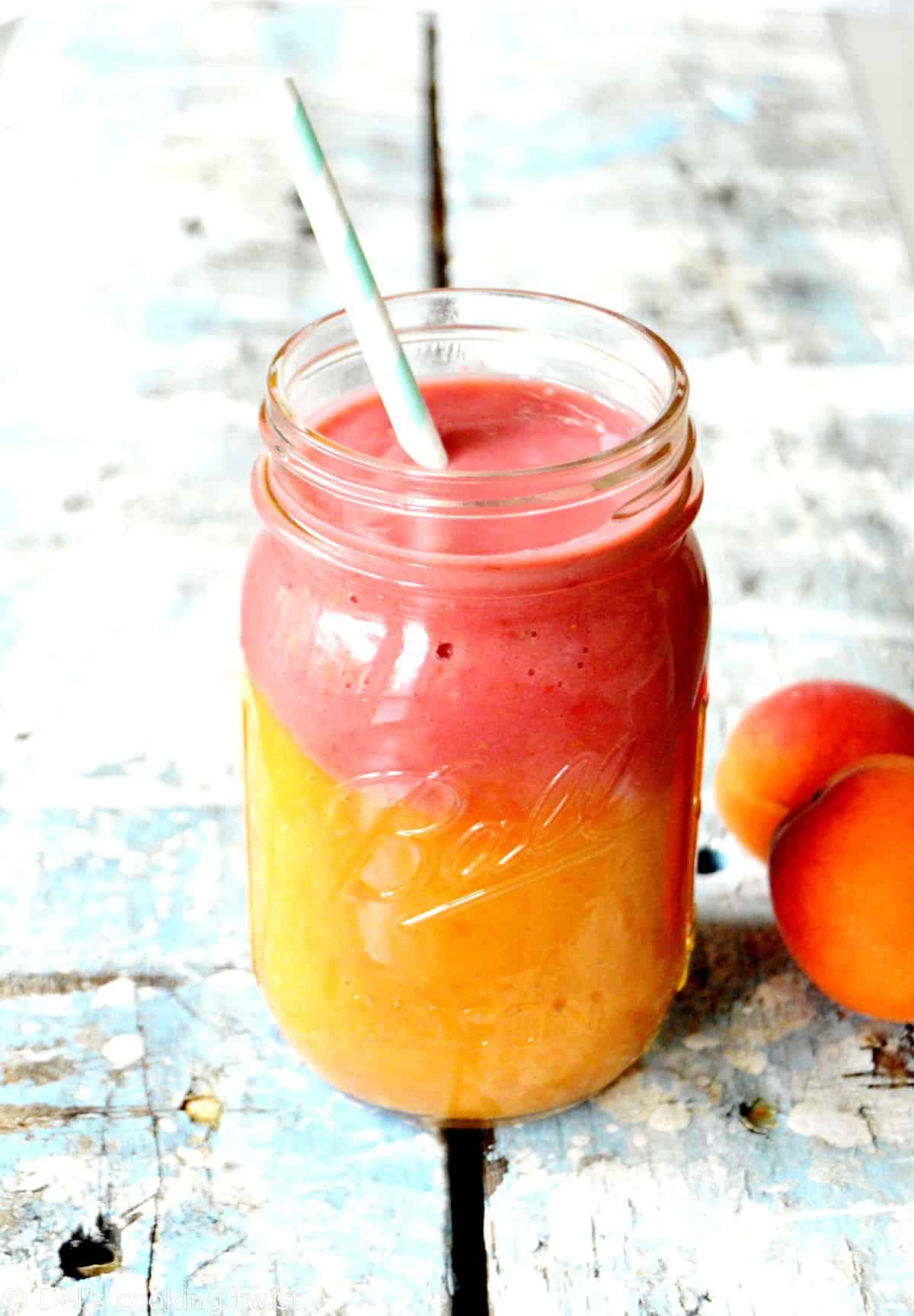 Beat summer heat with a delicious and healthy drink, such as this Sunrise Apricot Strawberry Smoothie. Loaded with vitamin A and C, rich in fiber, it's my perfect to-go snack.
3. Triple Berry Crisp with White Chocolate Sauce
I have baked it a thousand times – this Triple Berry Crisp with White Chocolate Sauce has it all and is the perfect dessert to put up together when you have guests showing at the last minute. Use fresh or frozen berries, depending on the season.
4. Berry Bliss Balls (Raw, Vegan & Gluten-Free)
Raw, vegan and gluten free, these Berry Bliss Balls will take you only 5 minutes to prepare. Enjoy as a snack anytime of the day, or to replace dessert if you are a sweet tooth but try to stay on the healthy side.
5. Swedish Midsummer Strawberry Cake
Celebrate summer like Swedes do with this Swedish Midsummer Strawberry Cake, filled with fresh strawberries, cream cheese, and lemon curd. A beautiful cake to share with your loved ones!
6. Strawberry Daiquiri with Cardamom
After a hot summer day, what's better than chilling around with friends and sipping a drink together? This Strawberry Daiquiri with Cardamom is sweet, refreshing, and very festive!
7. Raspberry Rosewater Cupcakes
Subtle, delicate, floral… these Raspberry Rosewater Cupcakes are perfect for an afternoon tea. They are filled with candied rose petals and topped with a delicious and creamy raspberry frosting.
8. Triple Berry Cheesecake in a Jar
With only a few simple ingredients, you can whip up some delicious Triple Berry Cheesecake in a Jar, a lovely last minute dessert for a summer party or to celebrate July 4th!
9. Madeleine Strawberry Charlotte Cake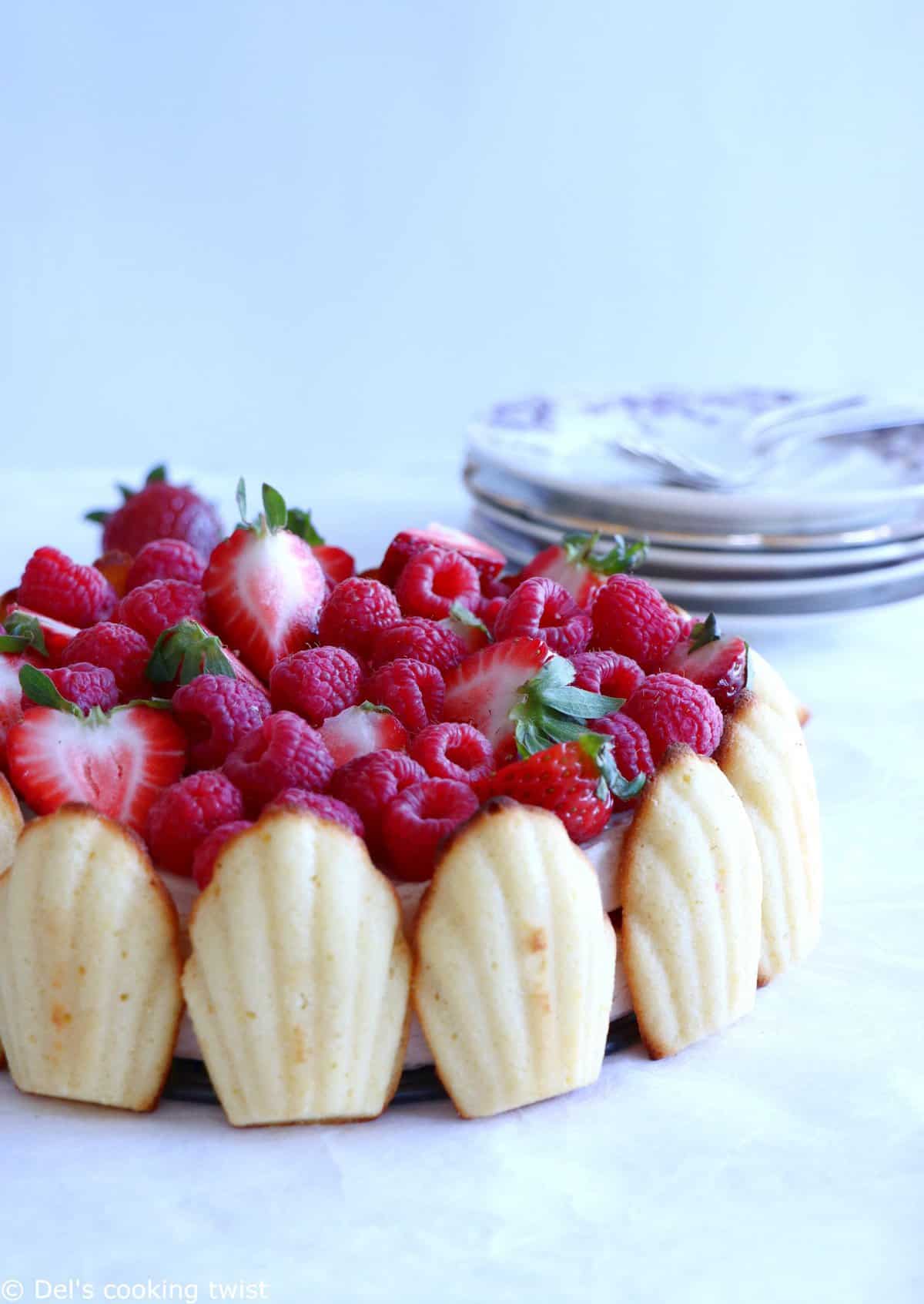 A Charlotte is a typical French dessert, usually prepared with soaked lady finger biscuits. I replaced them with madeleines and created this Madeleine Strawberry Charlotte Cake. This tiny twist brings life to an even more sophisticated dessert.
10. Red Berry Soufflé (Gluten-Free, Lactose-Free)
They were my challenge at my bachelorette party in Sweden: I had the ingredients in front on me and had to figure out how to prepare these Red Berry Soufflés. This was so much fun. Enjoy with sparkling wine to make them even more festive!
11. Strawberry Rolls with Lemon Glaze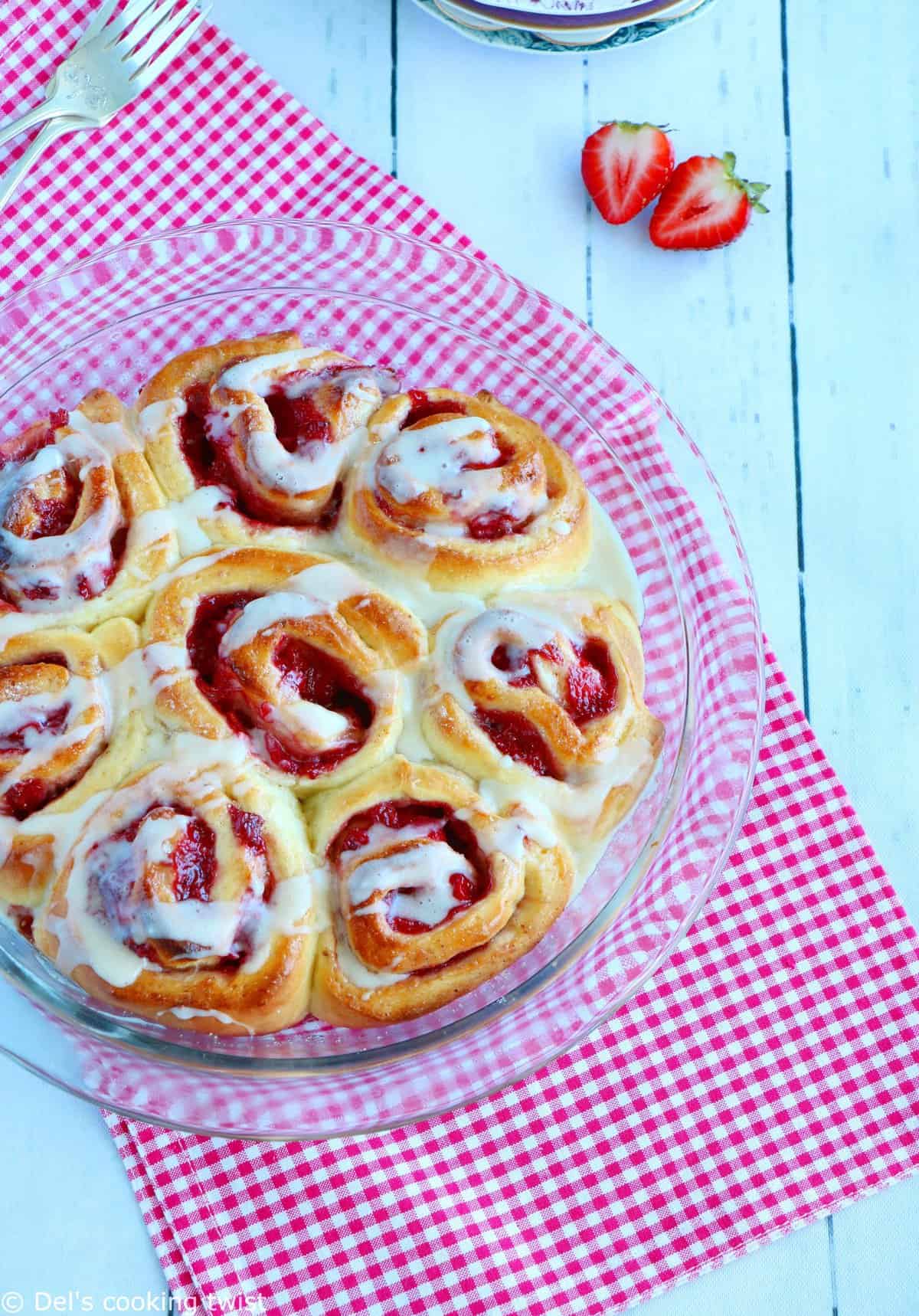 Wake up to these sweet Strawberry Rolls with Lemon Glaze, bursting with fresh summer flavors. My tip: prepare the dough the night before, let rise overnight, then just bake them fresh in the morning!
12. Vegan Raspberry Cheesecake (Gluten, Lactose, and Refined Sugar-Free)
So many of you have tried this Vegan Raspberry Cheesecake already. Much healthier than a classic cheesecake recipe, it is also vegan, gluten-free, and refined sugar-free. You will ask for some more!
13. Strawberry French Toasts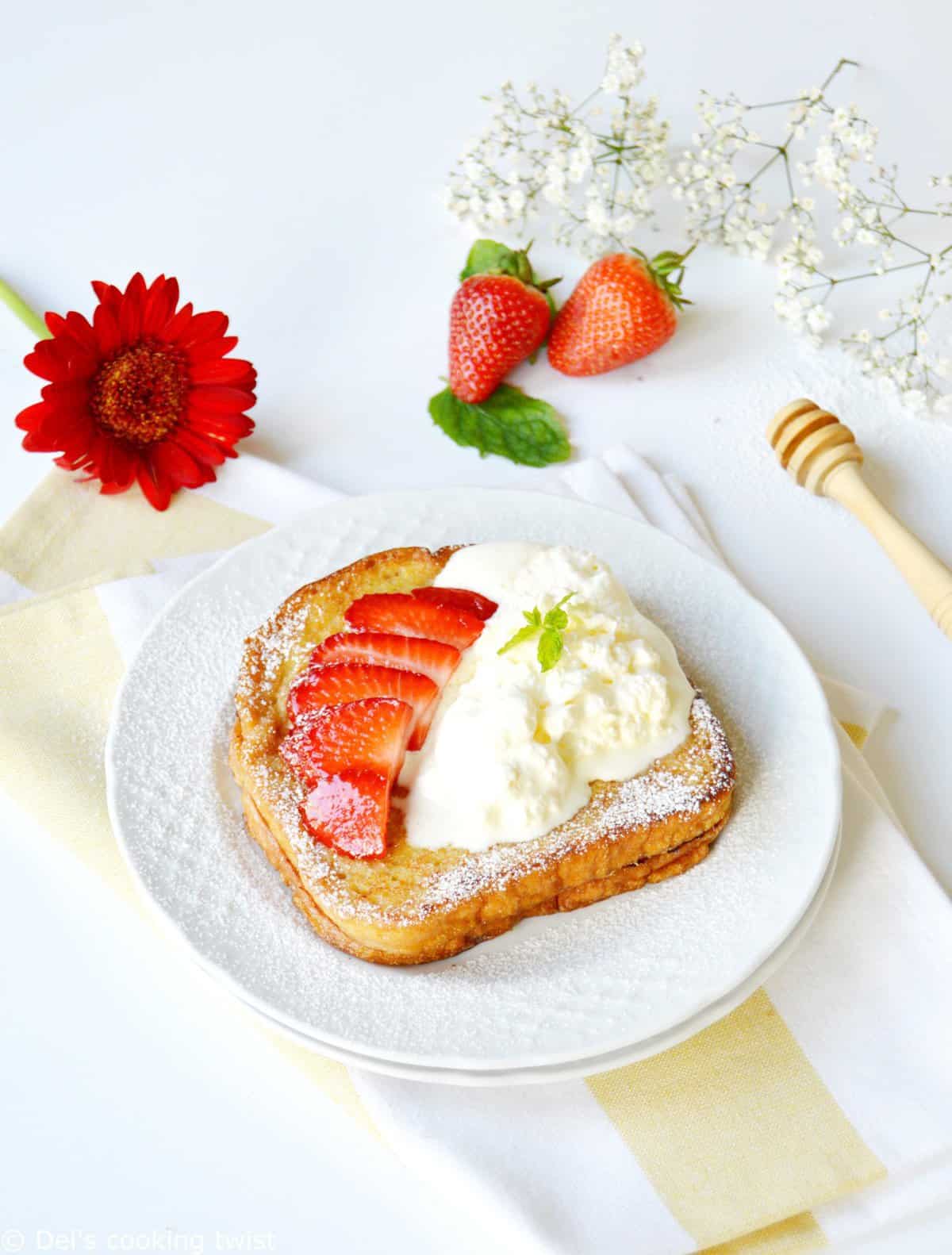 Strawberry French Toasts are easy to whip up and always make wonderful breakfasts. Serve with whipped cream, drizzle with maple syrup over and add a few fresh mint leaves to pair the fresh strawberries.
14. Mini Raspberry Cheesecakes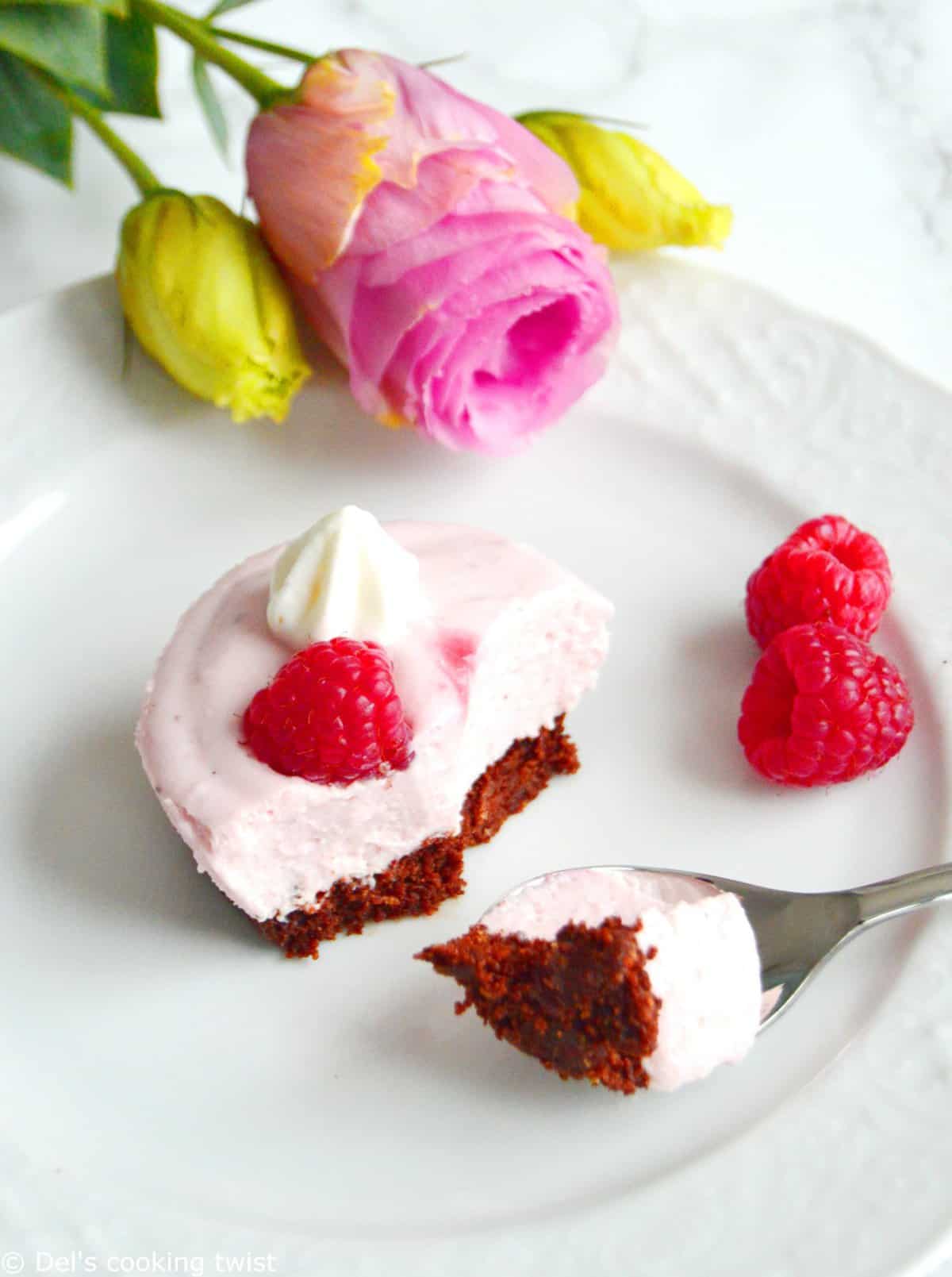 Served on top of a chocolate base, these Mini Raspberry Cheesecakes are light and fluffy in texture, with a beautiful pink-pastel color. You will devour them in minutes!
15. Strawberry Cheesecake Blondies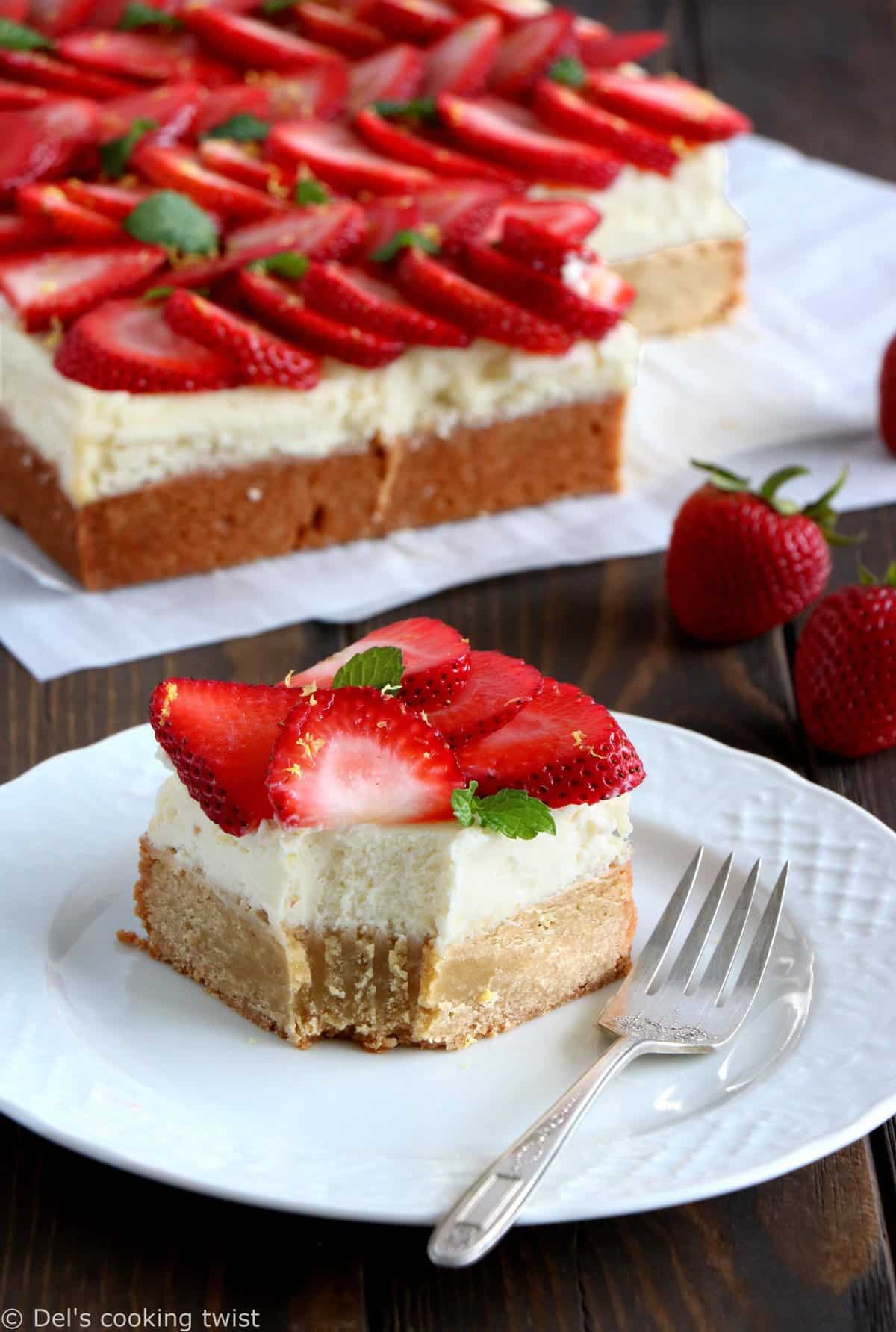 On top of a generous thick blondie base, add some cream cheese filling, an additional layer of fresh strawberries, and you have Strawberry Cheesecake Blondies!
16. Blackberry Chia Seed Smoothie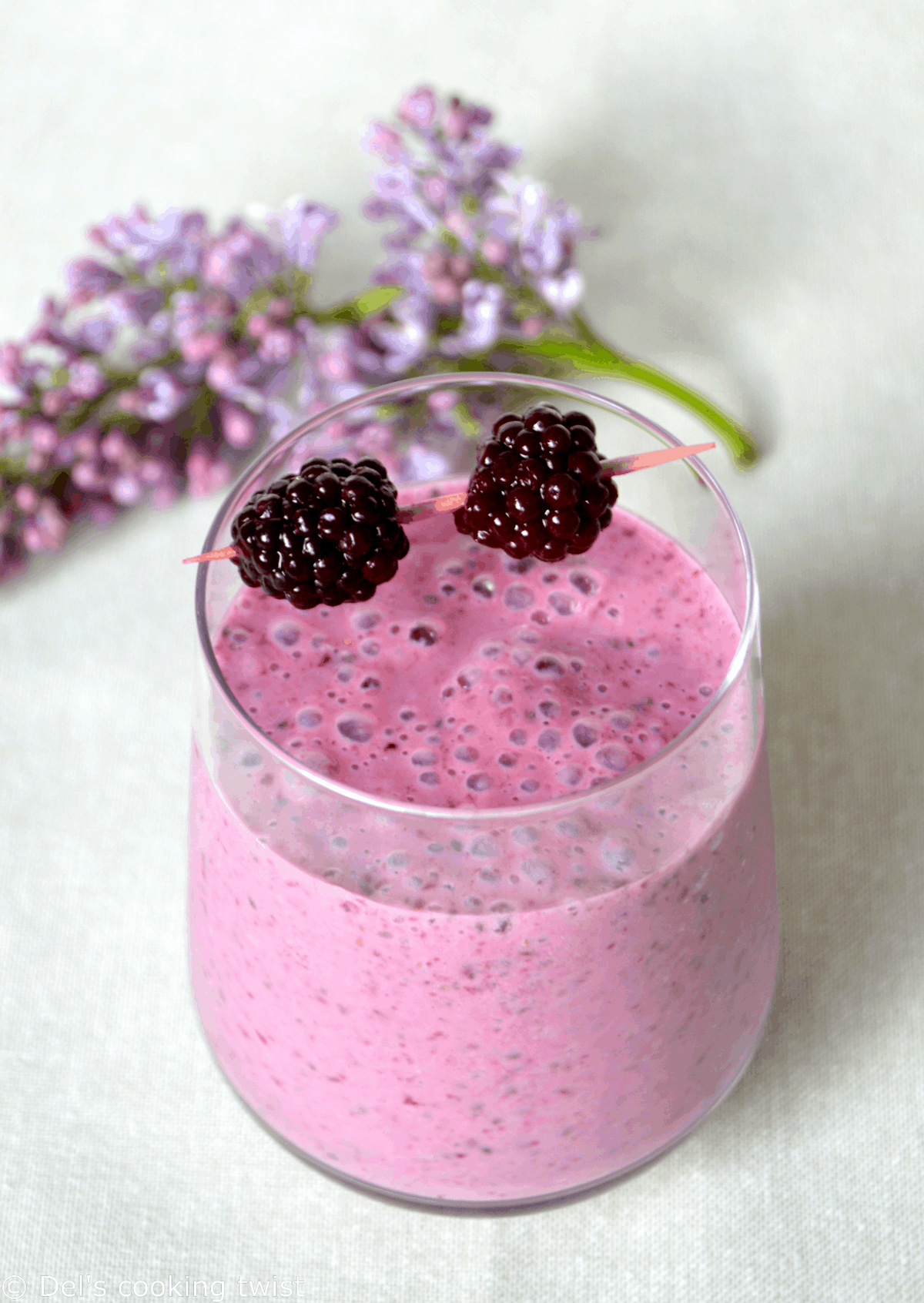 This quick, easy, and healthy Blackberry Chia Seed Smoothie with a lovely pink-purple color will be your best friend in the morning for breakfast or whenever you have a little sweet craving after training.
17. Sugar-Free Cocoa Raspberry Granola
Granolas are most of the time far too sweetened to be healthy, so I whipped up for you a vegan and Sugar-Free Cocoa Raspberry Granola, using dried raspberries. It makes a perfect crunchy snack to satisfy your sweet tooth when a chocolate craving hits.
18. Meringue Strawberry Rhubarb Pie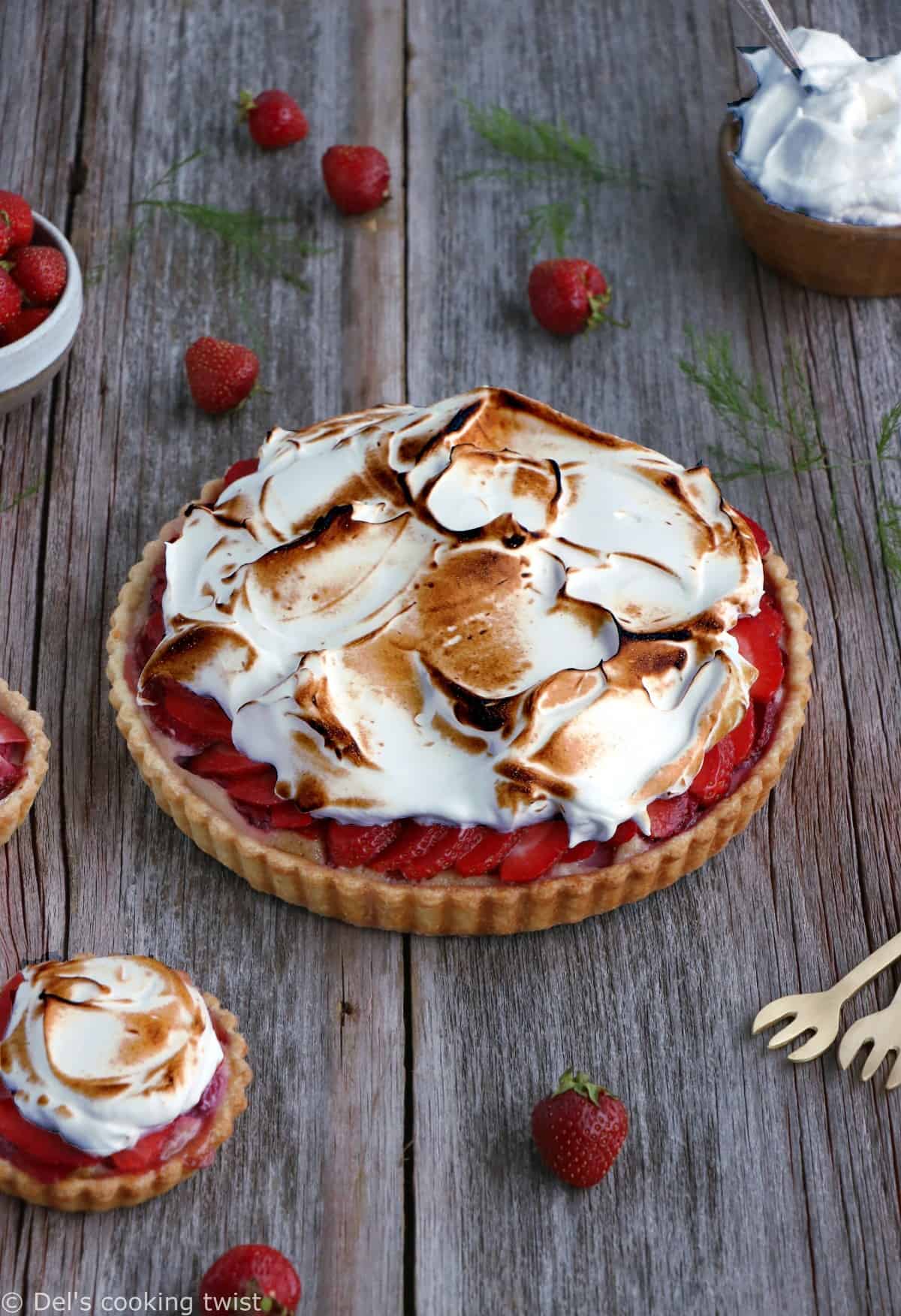 Strawberries and rhubarb are a wonderful combo together. I added them together in this Meringue Strawberry Rhubarb Pie, which has a fun story: I prepared it right before taking a small boat bringing me to a tiny island in Sweden. Do I need to tell you more about the meringue when we finally arrived? 😉
19. Blackberry Lavender Vouvray Cocktail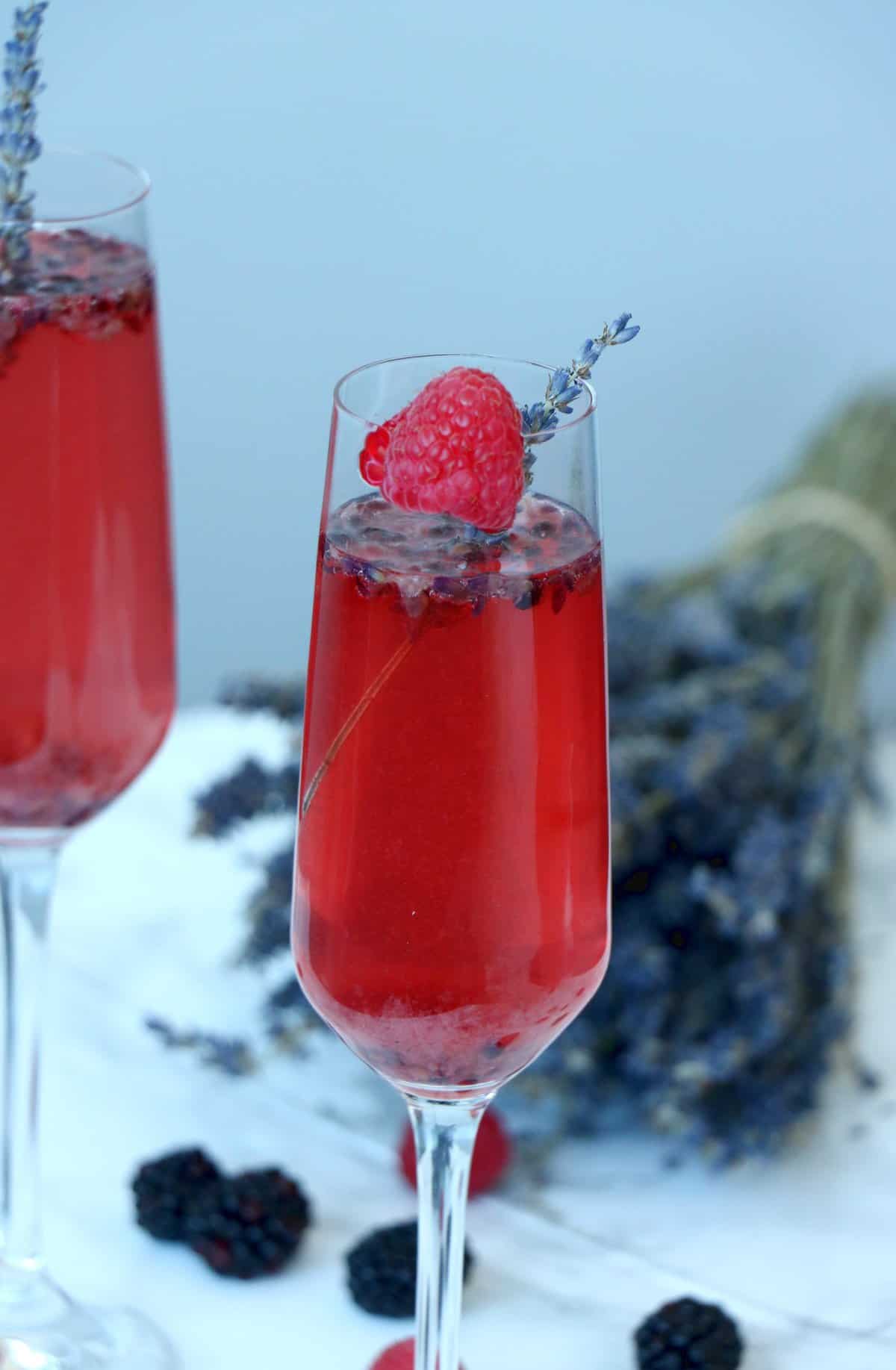 Any occasion to celebrate, if not summer? This Blackberry Lavender Vouvray Cocktail is one of my favorite, and I do like Vouvray over Champagne – any connoisseur who's with me here too?
20. Goat Cheese Mousse with Roasted Blueberries
You probably wouldn't have thought about this combo, but you will love it. Between cheese and dessert, you don't need to choose anymore, just go for this Goat Cheese Mousse with Roasted Blueberries. Heaven!
21. Ispahan Style Raspberry, Rose & Lychee Pavlova
Not your average dessert, but probably the best one to impress your guests. This Ispahan Style Raspberry, Rose and Lychee Pavlova is bursting with floral aromas together in a soft and slightly crunchy texture. It's heaven at first bite.
I wish you all a happy summer!