These easy vegetarian pantry recipes are perfect for feeding the whole family or for meal prepping during busy weeks. They're also perfect for hibernation, lazy, stay-at-home weekends or when you're simply feeling down. With just a few simple and affordable pantry staples and long shelf life ingredients, you can create some delicious everyday meals packed with nutrients.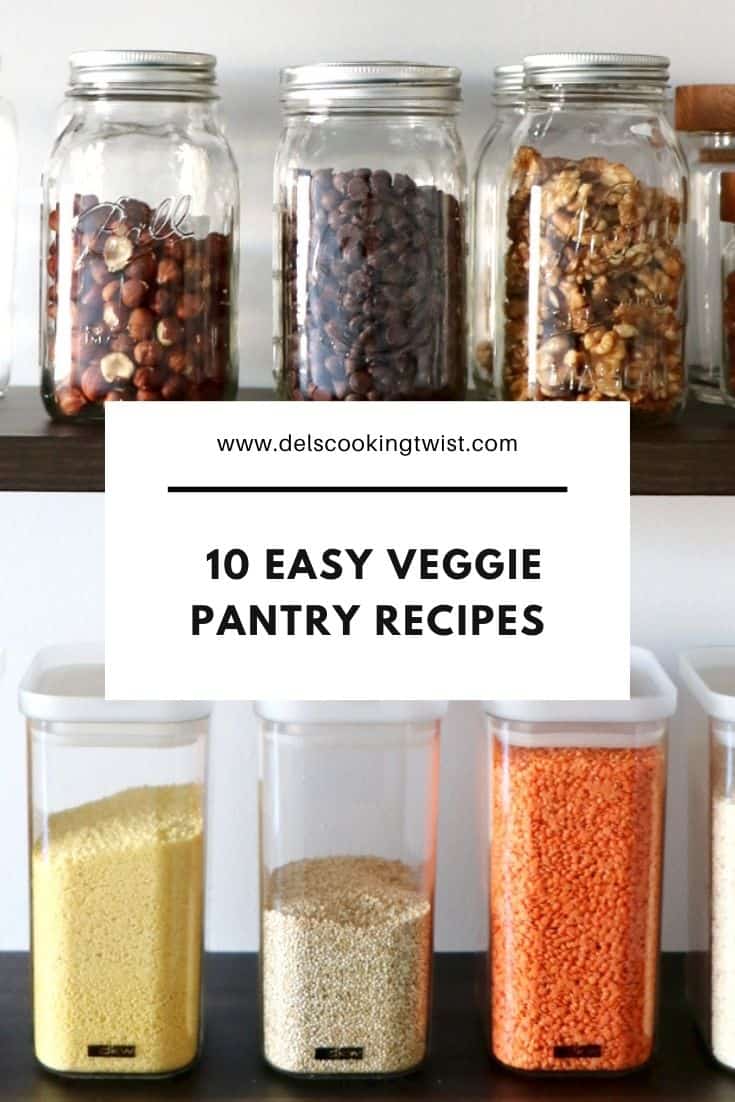 With all the uncertainty in the world, we're all spending a lot more time at home these days. It's a great time to reconnect with the joy of homemade cooking, using some simple and affordable pantry staples and non-perishable food items. Whether you have a can of chickpeas to use, some rice and pasta, or maybe a few nuts, I've got you covered and can help you whip up a new recipe.
All the following pantry meals use long lasting ingredients and are extremely forgiving. See below some staples I recommend having on-hand and feel free to customize your recipes by mixing & matching similar ingredients as listed in the description after each recipe.
Must-have in your pantry:
Dry ingredients:
Rice (basmati, short-grain rice, white or brown rice)
Pasta (any pasta you like)
Lentils (red lentils, Puys lentils and/or black beluga lentils)
Quinoa (white, red, black quinoa, you choose)
Couscous, polenta or cornmeal
Flour (all-purpose, whole-wheat)
Nuts and nut butters (peanuts, almonds, walnuts, cashews, hazelnuts…)
Seeds (chia, flaxs, pumpkin, sesame, etc.)
Rolled oats
Vegetable oil (olive oil, canola oil, etc.)
Herbs, spice, salt & pepper
Honey, sugar or any other natural sweetener
Chocolate, unsweetened cocoa (just because we need chocolate in our lives, right?)
Canned ingredients:
Chickpeas
Whole and crushed tomatoes
Black or red beans
Mushrooms
Coconut milk
Ingredients with long shelf life:
Onions, garlic
Potatoes
Sweet potatoes
Squash
Carrots
Cabbage
Apples
Eggs
10+ Easy Vegetarian Pantry Recipes
1. Creamy Mushroom Pasta with Chickpeas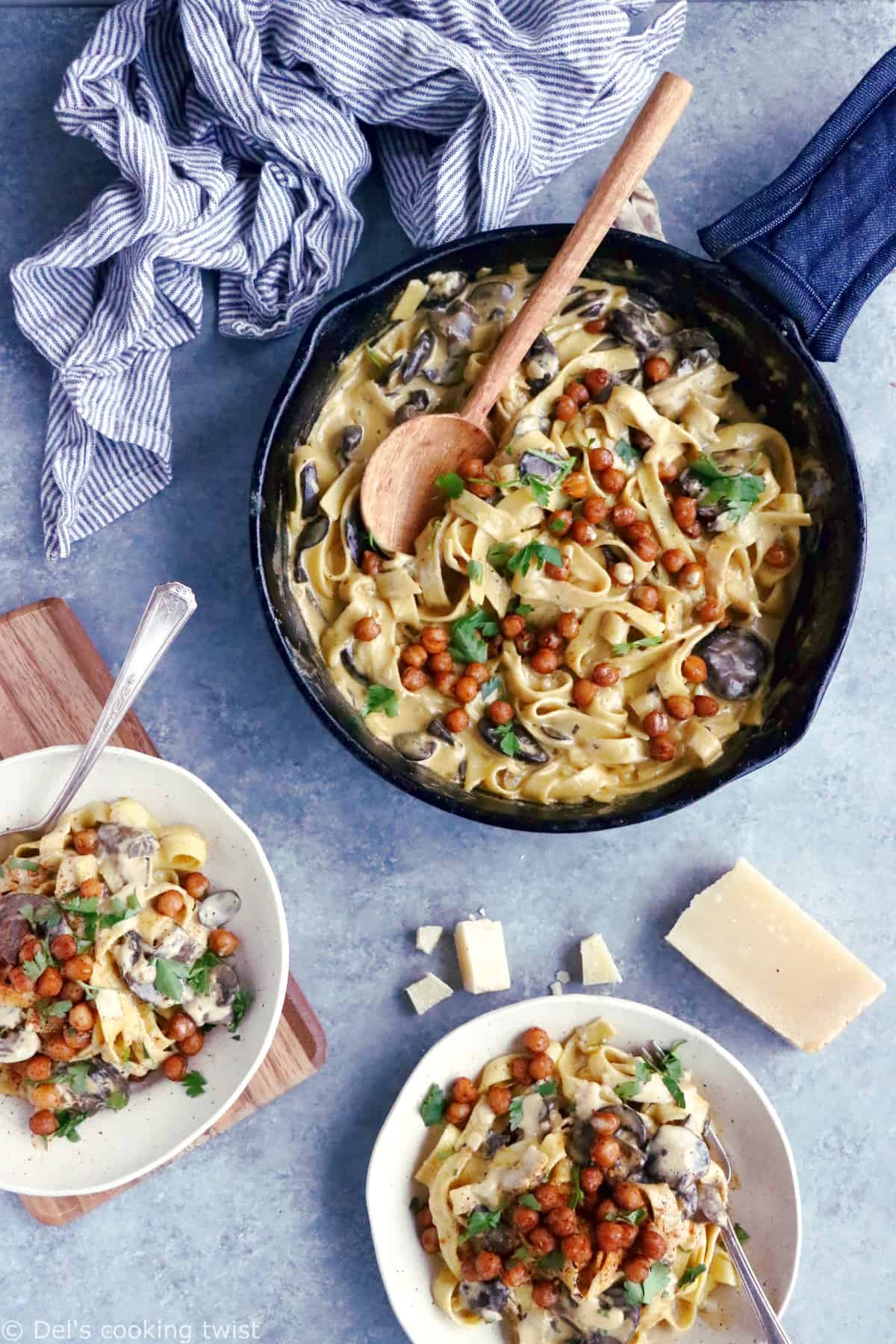 Creamy Mushroom Pasta with Chickpeas – This simple dish requires the minimum ingredients and is a family pleaser. You'll need pasta, canned chickpeas and canned mushrooms, and a few spices. Use UHT heavy cream instead of fresh if needed or replace with UHT soy milk.
2. One-Pot Vegan Quinoa Chili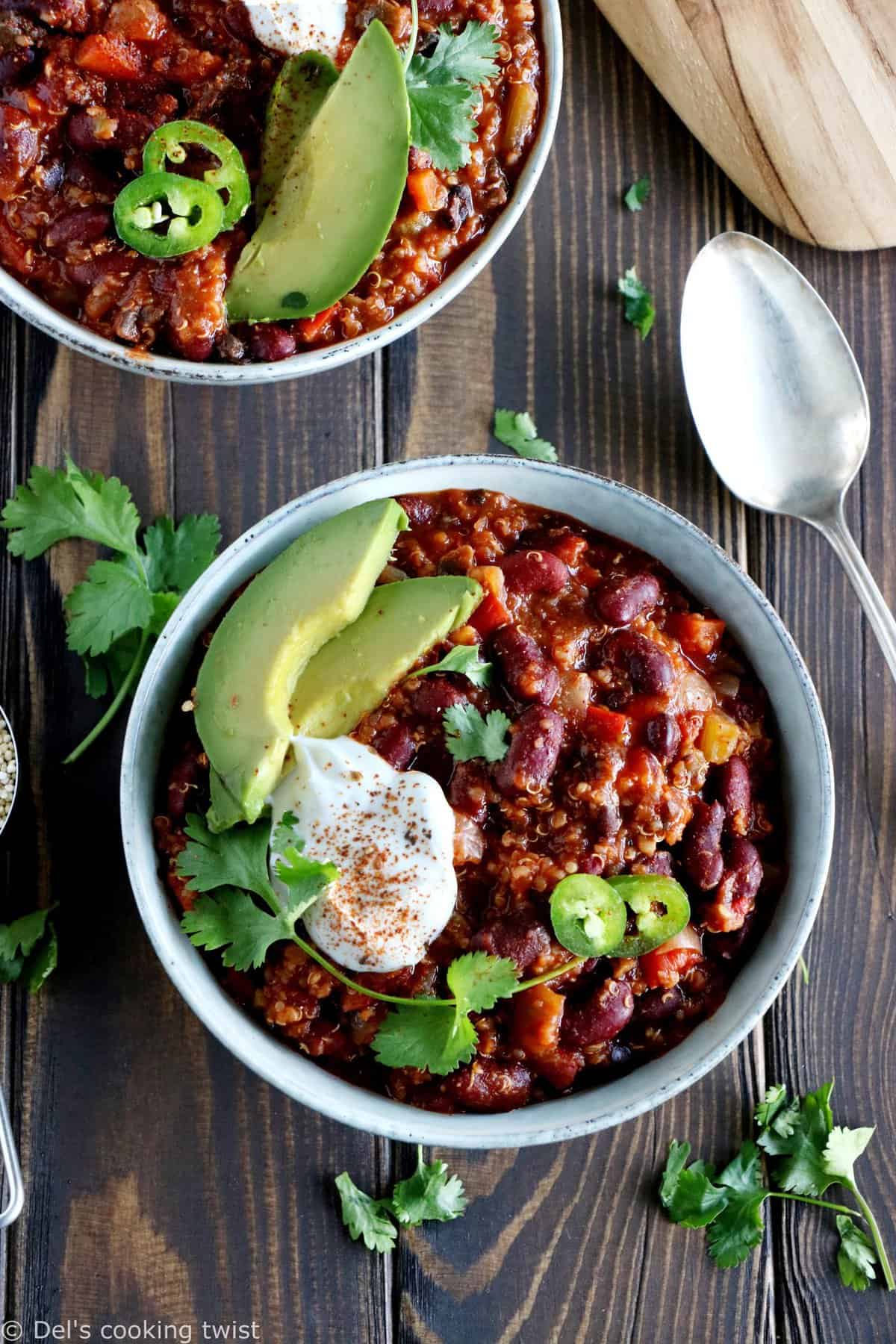 One-Pot Vegan Quinoa Chili – This is one of my all-time favorites: it's easy, comforting and packed with flavors. You will need quinoa, canned red and black beans, canned tomatoes, onions, carrots. Use canned mushrooms instead of fresh and feel free to skip one or two other vegetables if you can't find them easily. This recipe is very forgiving and will taste delicious no matter what!
3. Vegetarian Lentil Shepherd's Pie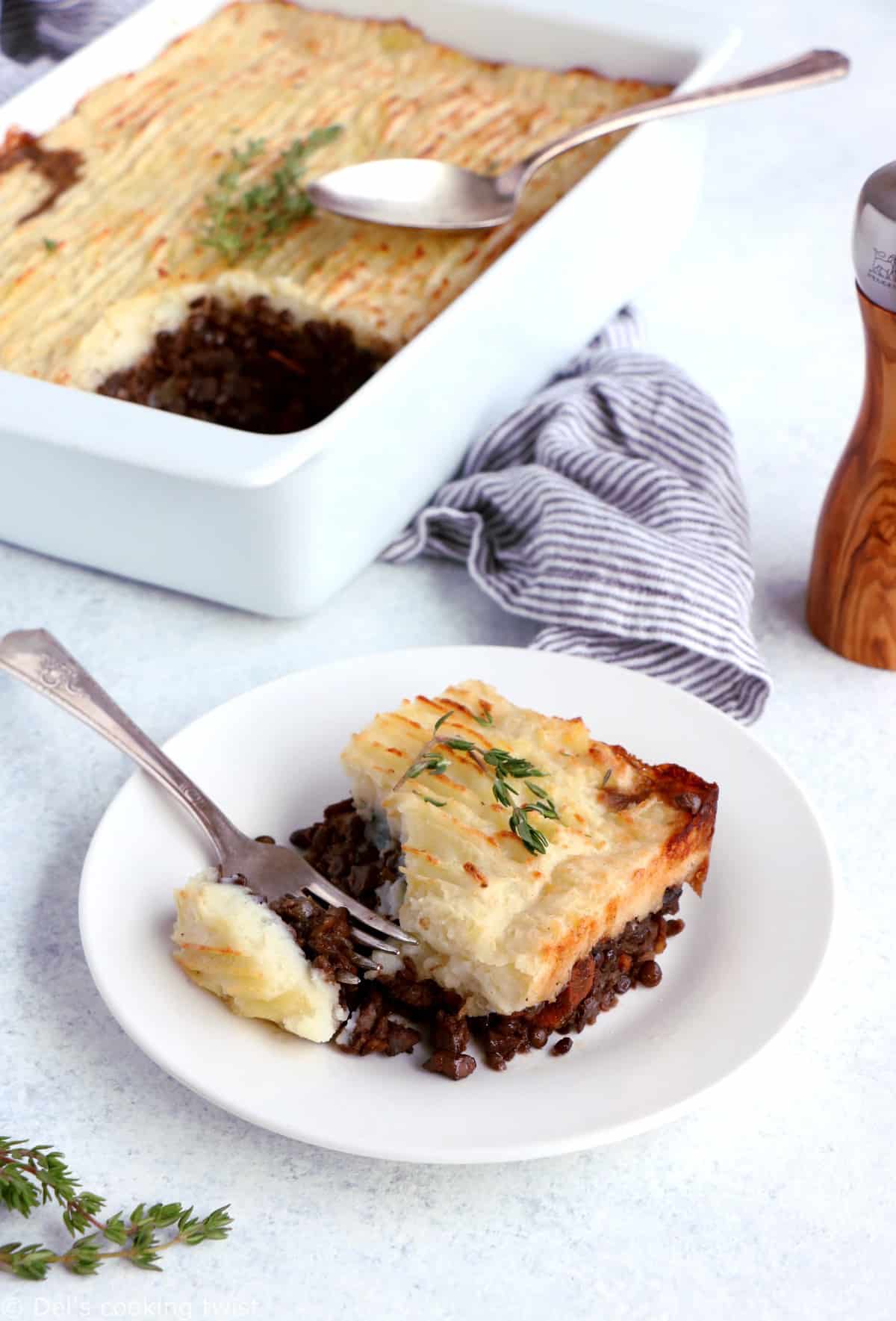 Vegetarian Lentil Shepherd's Pie – This dish requires that you have some potatoes left on your shelves, an onion and other extra vegetables if you can find them fresh (carrots, celery stalks). Otherwise, just skip them in the recipe. Oh, and I'm pretty sure you have some red wine at home, right?
4. Easy Tomato Red Lentil Stew
Easy Tomato Red Lentil Stew – I'm actually making it AGAIN tonight, like every week. Use red lentils, canned coconut milk, one onion, and improvise around for the other ingredients. You can for instance replace fresh spinach with frozen ones, use canned tomatoes instead of grape tomatoes. You're the chef, you're in charge. And I promise it will turn out just fine!
5. Comforting Cauliflower Lentil Curry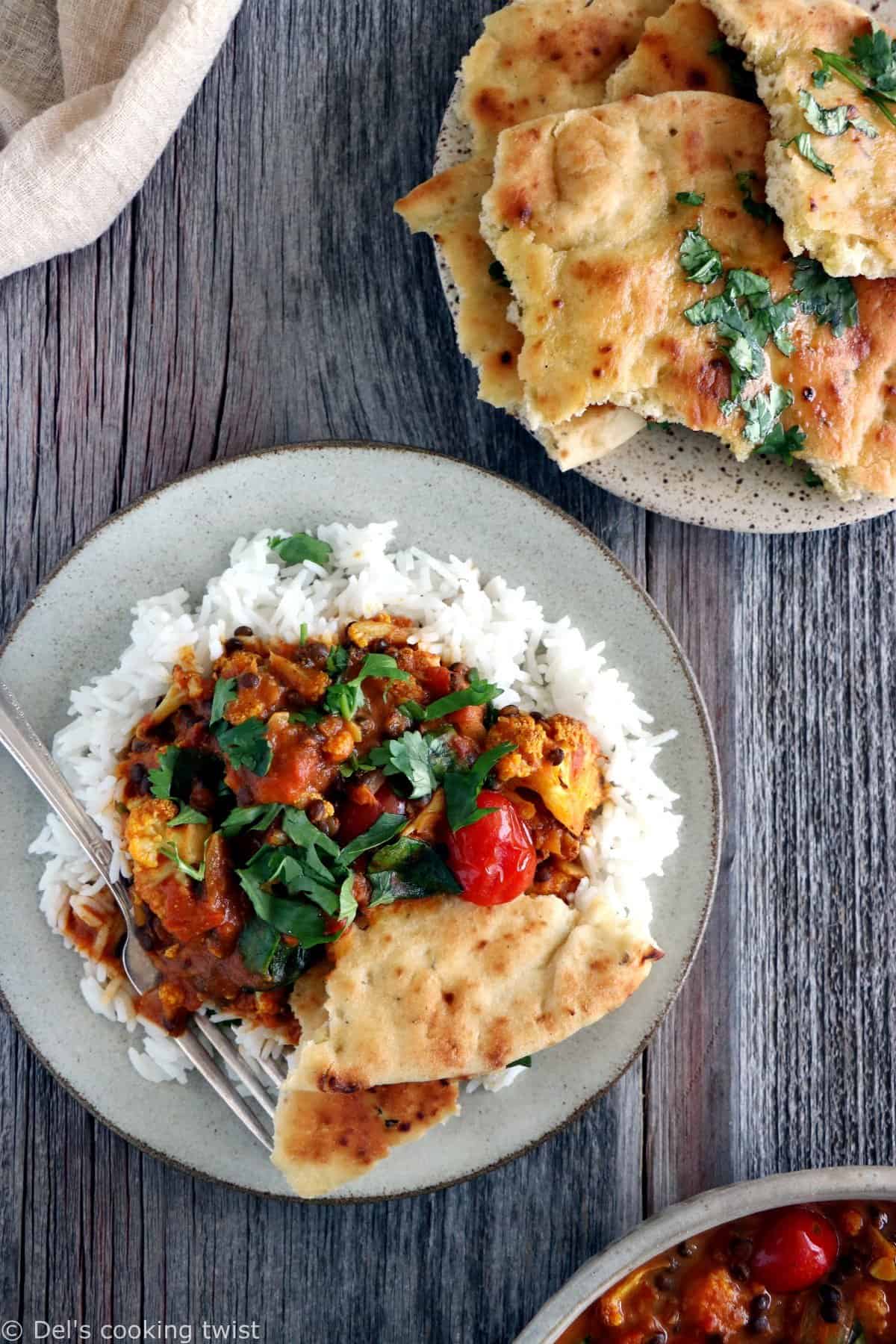 Comforting Cauliflower Lentil Curry or Creamy Coconut Lentil Curry – Another great favorite easy vegetarian pantry recipe in my house. This vegetable curry is super forgiving and you can pretty much make it your own version depending on what is available in your pantry. Lentils, canned coconut milk, canned tomatoes, onions are the base of the recipe together with some spice. For the rest, you can easily replace cauliflower with roasted sweet potatoes or squash if you want to. Serve with white rice, and enjoy!
6. Garlic Mushroom Pasta with Walnut Pesto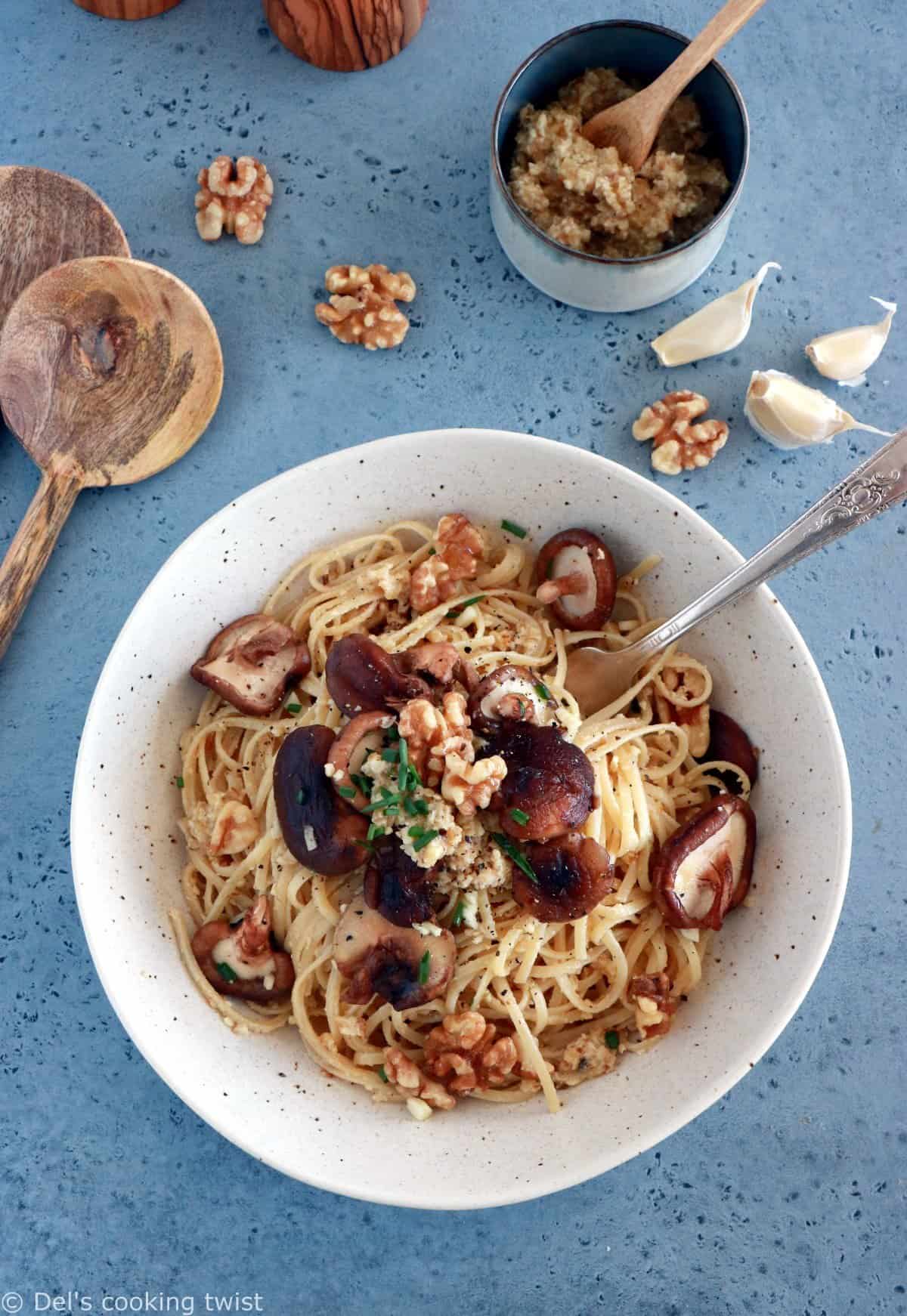 Garlic Mushroom Pasta with Walnut Pesto – Pasta it is, because we're never short in pasta, are we? This delicious recipe uses walnuts, garlic and parmesan cheese to make a crunchy pesto. Here again, mushrooms can be replaced with canned mushrooms exceptionally (fresh is always best if you can).
7. Vegan Lentil Walnut Bolognese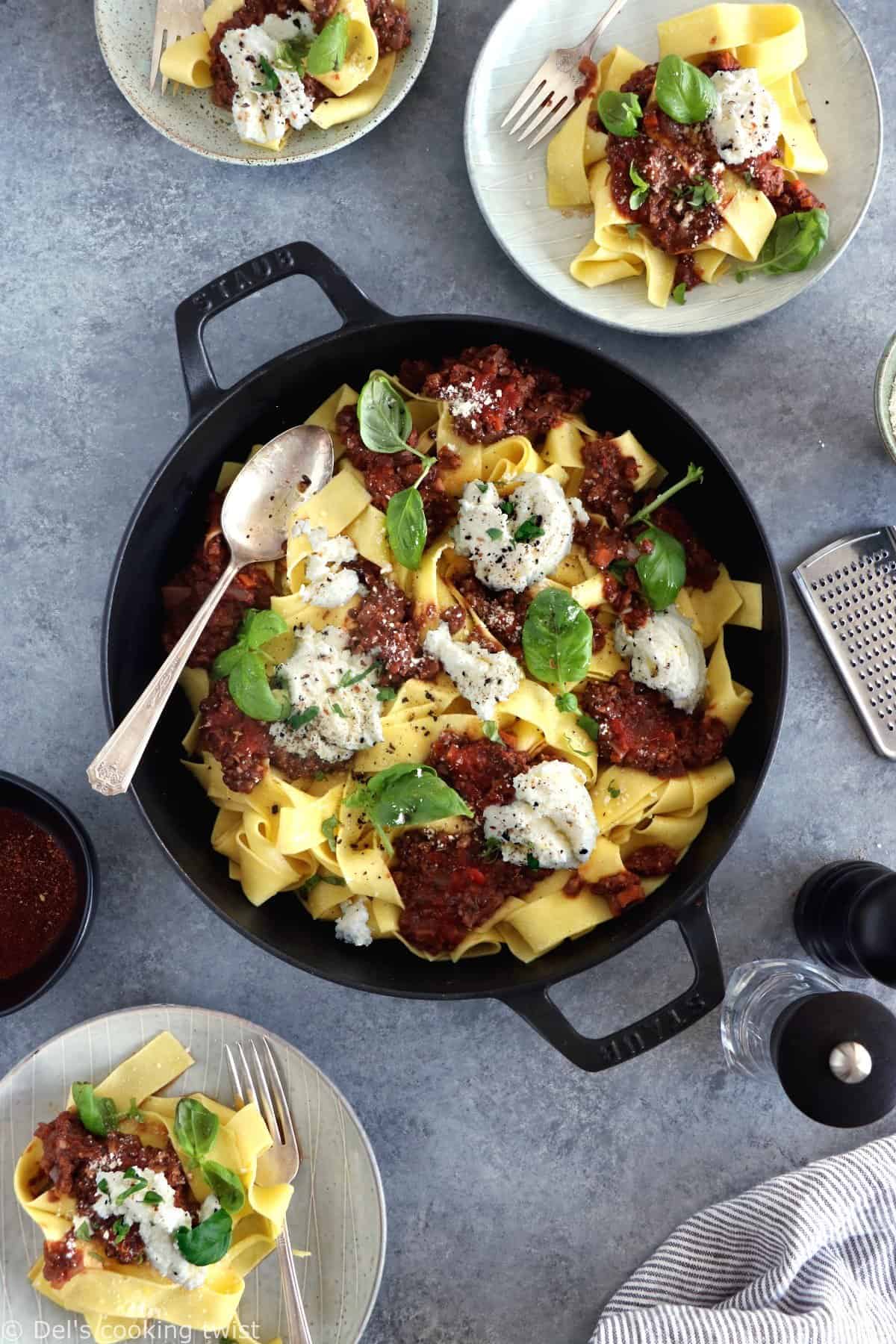 Vegan Lentil Walnut Bolognese – A readers' favorite (and mine too). This bolognese sauce tastes just like meat bolognese or almost and is super flavorful. Simply amazing! You will need some pasta of course, black lentils (brown or green would work too), canned tomatoes, onions and red wine!
8. Red Lentil Patties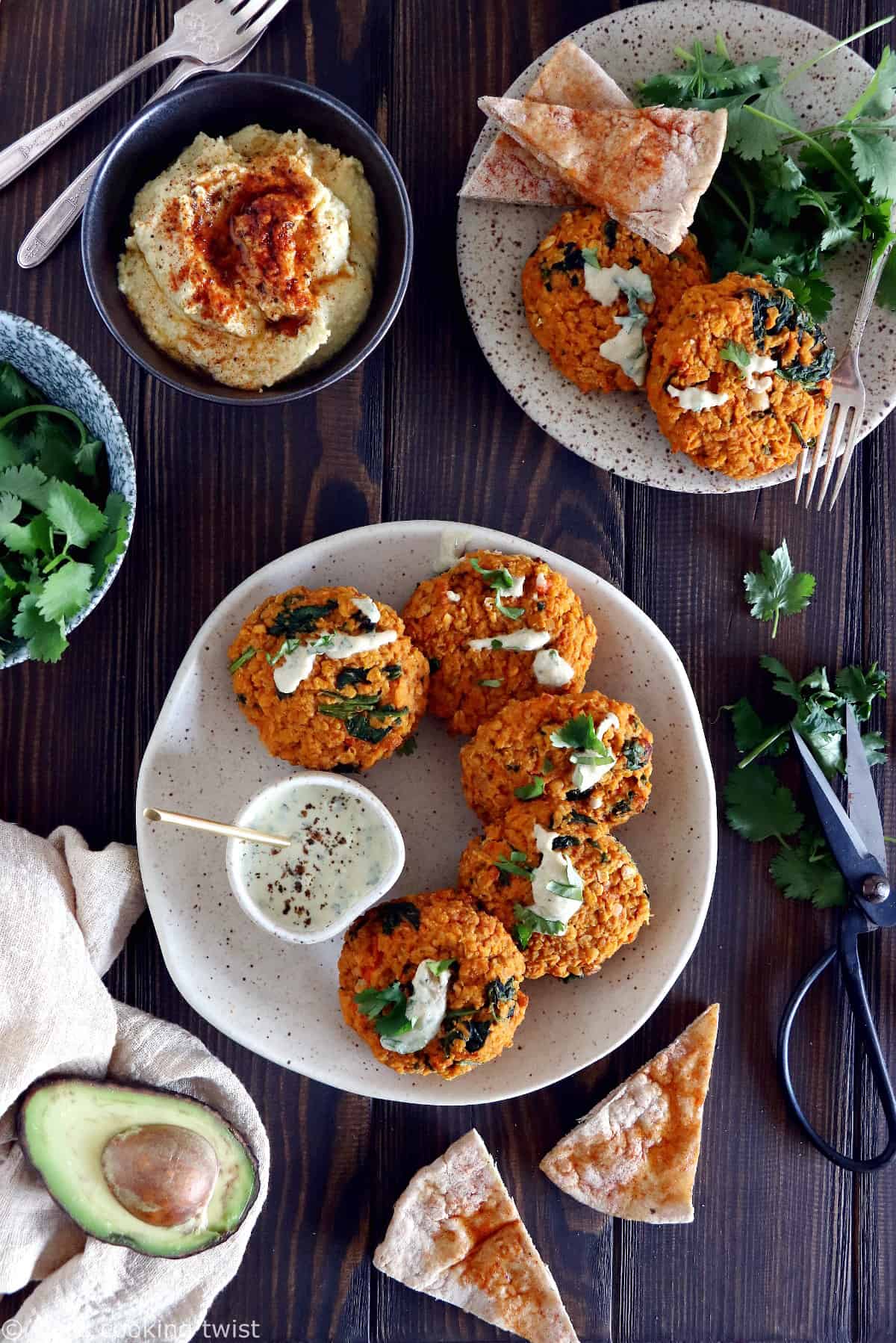 Red Lentil Patties – Voted among your favorite recipes from the blog for years! It looks fancy but it's not. Red lentils, oats, onions, garlic are the basic ingredients you need for the recipe. Feel free to improvise and/or to serve with/without the sauce (a simple drizzle of tahini is perfect too).
9. Vegan Chickpea Curry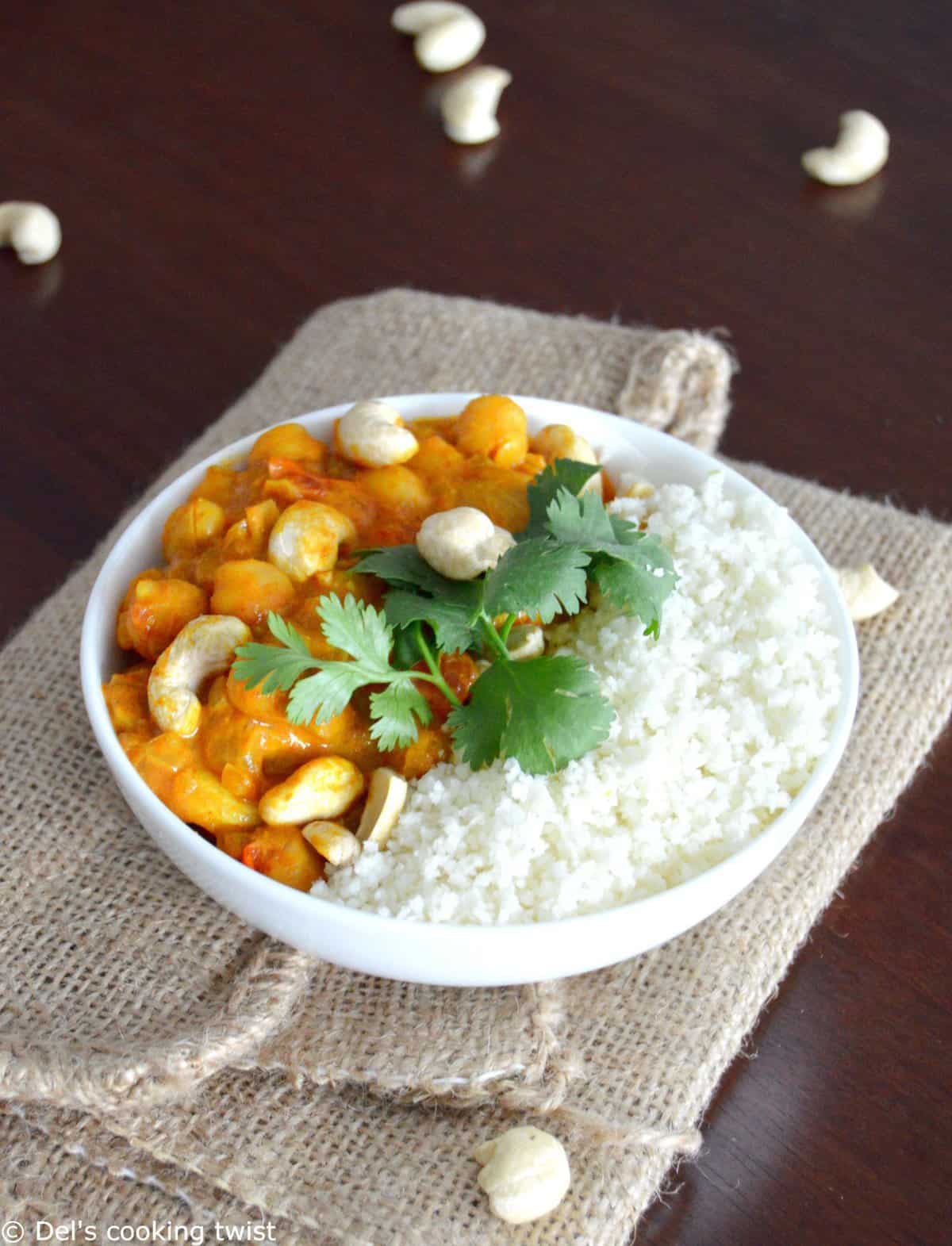 Vegan Chickpea Curry – A super QUICK and EASY recipe using canned chickpeas, coconut milk, cashews, onion, and spices of course. Add canned tomato if you want and serve as is or with some basmati rice. This easy vegetarian pantry recipe is a keeper!
10. Homemade Buddha Bowl
Homemade Buddha Bowl – The classic Buddha Bowl never disappoints, and remember that you can always adapt the recipe depending on what you have in your pantry.
11. Creamy Polenta with Mushroom Ragu
Creamy Polenta with Mushroom Ragu – Tired of pasta, rice and quinoa? Go for polenta instead! This mushroom ragu can be prepared with either fresh or canned mushrooms, to which you will need to add onions and red wine for the sauce. Original and delicious!
Bonus recipes
1. No-Knead Bread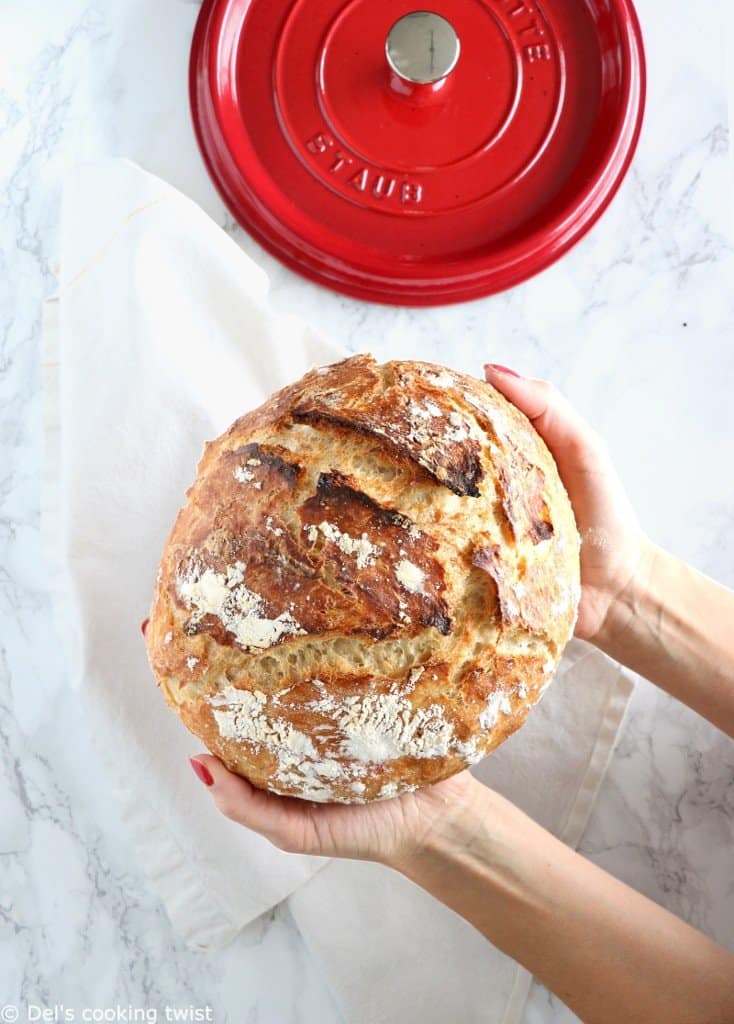 Easy No-Knead Bread – We always have some flour at home, don't we? So do me a favor and make sure you have some yeast so you can make this no-knead bread recipe with NO EFFORT! This way, you have fresh bread every single day with just a few basic ingredients. Make sure you also check these 5 no-knead bread recipes for whole wheat, multiseed versions, etc.
2. Multi-Seed Crackers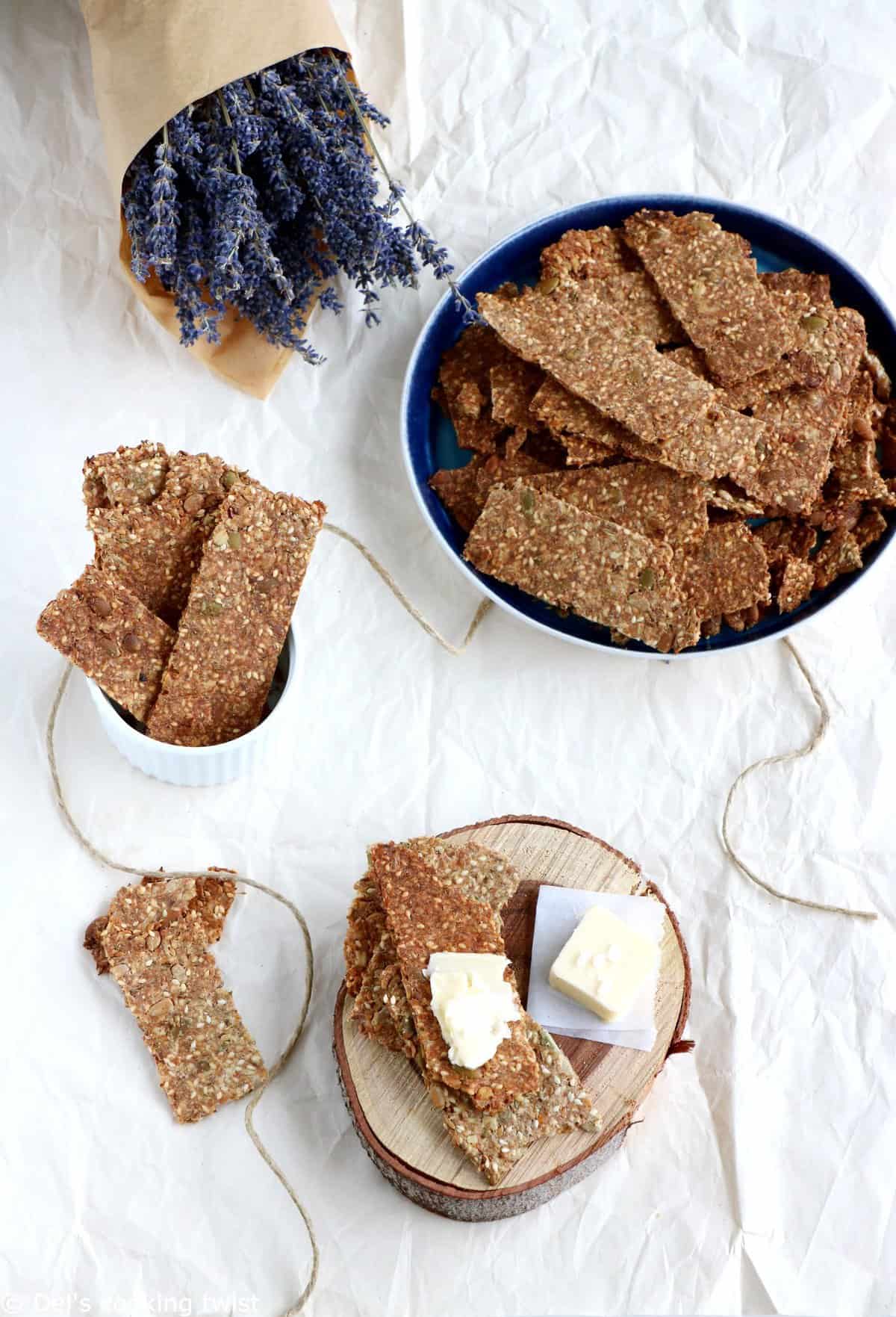 Multiseed Crackers – If you happen to have seeds in your pantry, this recipe will become a favorite in your house. Just a few seeds, flour and olive oil is all you need. And the recipe is way easier than it seems!
3. Healthy Snickers Bliss Balls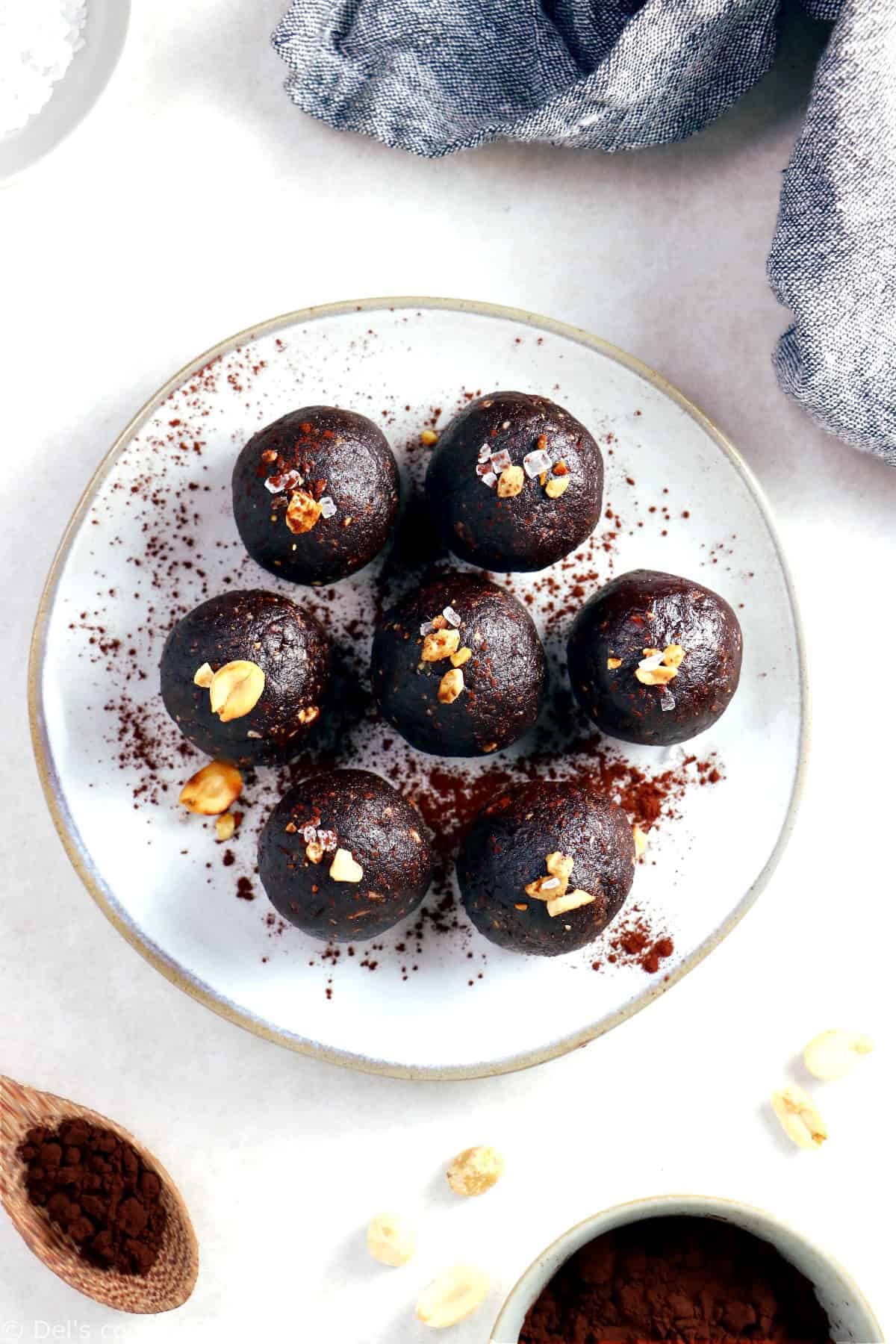 Healthy Snickers Bliss Balls – I love these ones and also any other energy balls and snacks that requires simple ingredients such as nuts, oats, cocoa powder, seeds. Easy and perfect to fuel your body!
4. Granola!
Granola – There are so many possible granola recipes that you can make in no time with just a few ingredients you happen to have in your pantry. Make sure you check all my breakfast recipes and find your very favorite one.
I hope these easy vegetarian pantry recipes leave you full with inspiration for your next recipes. Nothing ever makes me happier than seeing you making my recipes, so if you try one or several of the recipes above, remember to tag @delscookingtwist on Instagram and hashtag it #delscookingtwist.