I have always had a thing for rice pudding, I can't explain why, I just love it. In Sweden, we usually serve rice pudding around Christmas and we call it Ris à la Malta (or Risalamande). The tradition wants that we hide a whole almond inside, and the person who finds it should receive a gift.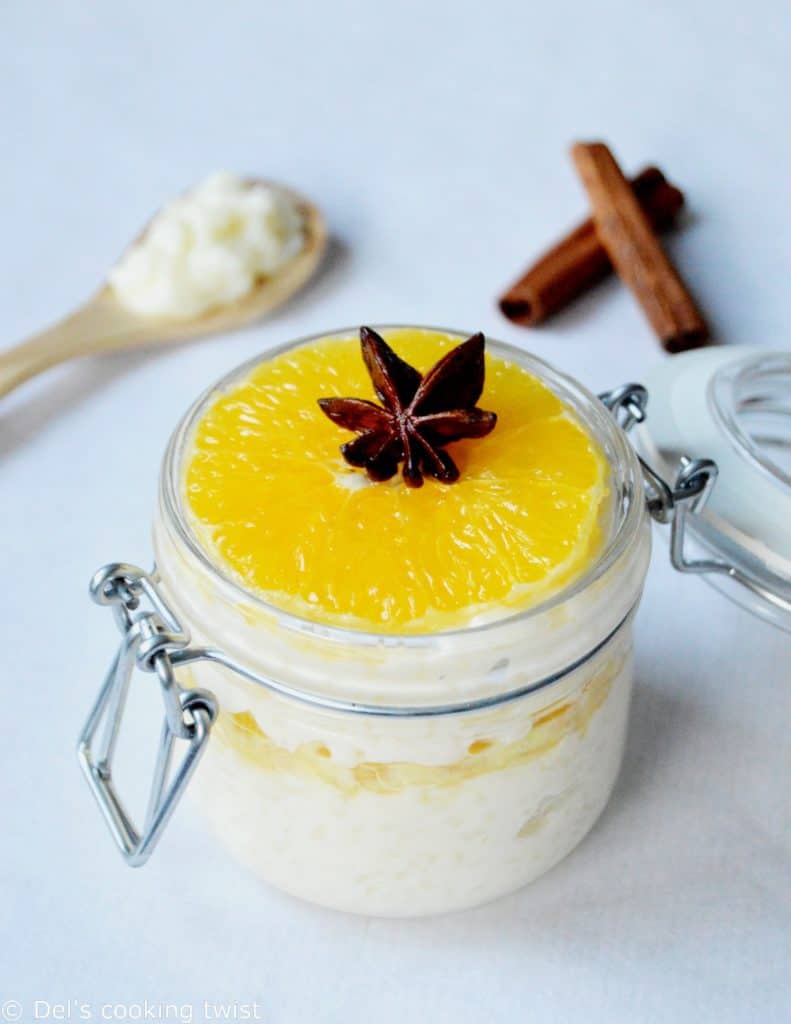 Apparently the name has nothing to do with Malta and the origins of this recipe are not clear. Anyway, Christmas is now behind us, and Swedish tradition aside, there is always a good reason to eat some rice pudding, right?
The thing is that today I'm taking part in the monthly French culinary challenge Bataille Food organized by my good friend Epices & Moi and this time we have to create a recipe involving some citrus fruits as well as something creamy. Somehow I figured that this Swedish rice pudding with spiced oranges was the one!
For the record, I made an gigantic version of this sweet dessert for 20 people back in December and it was a huge success! In other words: a very easy recipe, both creamy and fruity, with some delicate hints of spices. Everything I love!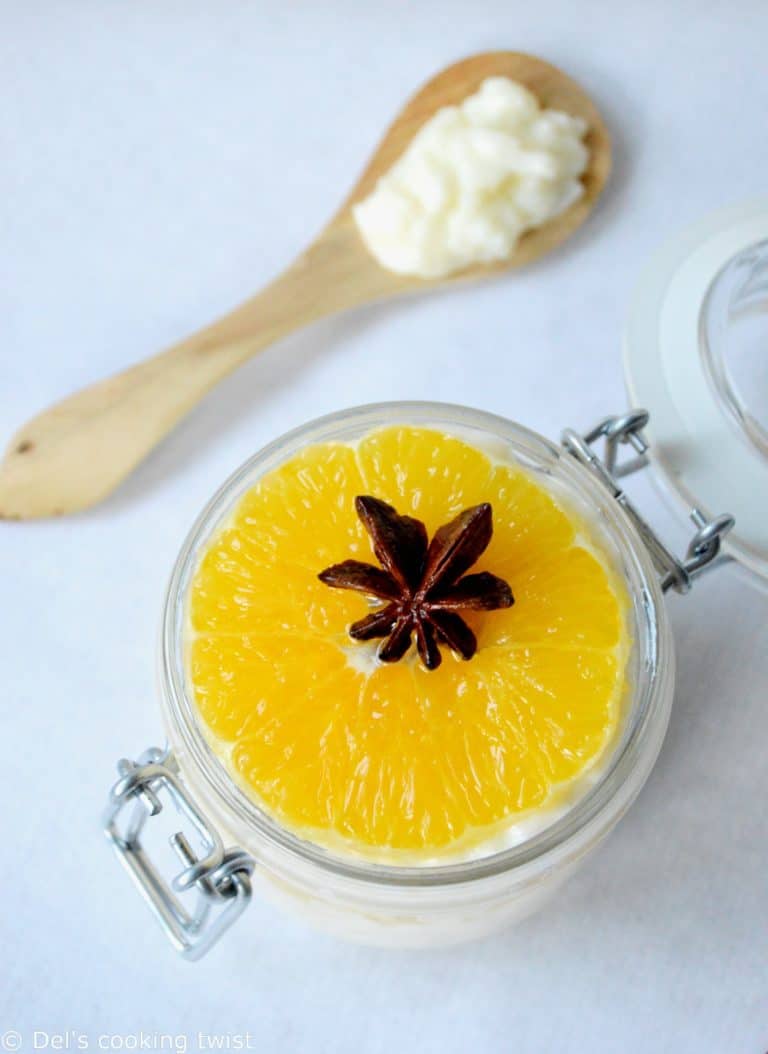 Ingredients (serves 6-8):
For the rice pudding:
13,5 oz water
2 tbsp butter
1/2 tsp salt
3/4 cup (170g) round rice
1 cinnamon stick
4 1/4 cups milk
1 cup whipped cream
1/4 cup (30g) icing sugar
1/2 tsp vanilla sugar
For the spiced oranges:
2 oranges
2 blood oranges
6,8 oz water
1 cinnamon stick
3 star anises
1 1/4 cup (255g) granulated sugar
Preparation method:
1. Spiced oranges: peel the oranges and slice them, about 1/4 in thick, and put them in a large bowl. Bring the water with the spices to boil in a saucepan and let simmer for about 5 minutes. Remove the saucepan from the heat and add the sugar. Stir until the sugar is dissolved. Soak for at least 2 hours.
2. For the rice pudding: put water, butter and salt in a large saucepan and bring to the boil. Add in the rice and the cinnamon stick and let simmer for about 10 minutes under cover. Pour the milk and let swell under low heat for about 45 minutes. Let the rice pudding cool.
3. Whisp together the whipped cream with the icing sugar and vanilla sugar, then turn together with the rice.
4. Pour the rice into 6 to 8 glass jars (depending on their sizes), filled until the two thirds only. Set a slice of orange over each jar, then cover with the remaining rice. Cover with a last slice of orange. Chill until serving.