These 8 meatless Mexican-inspired recipes will be perfect for Cinco de Mayo or any Mexican party with friends. Healthy~ish for most of them, they're the perfect comfort food to nourish both your soul and body.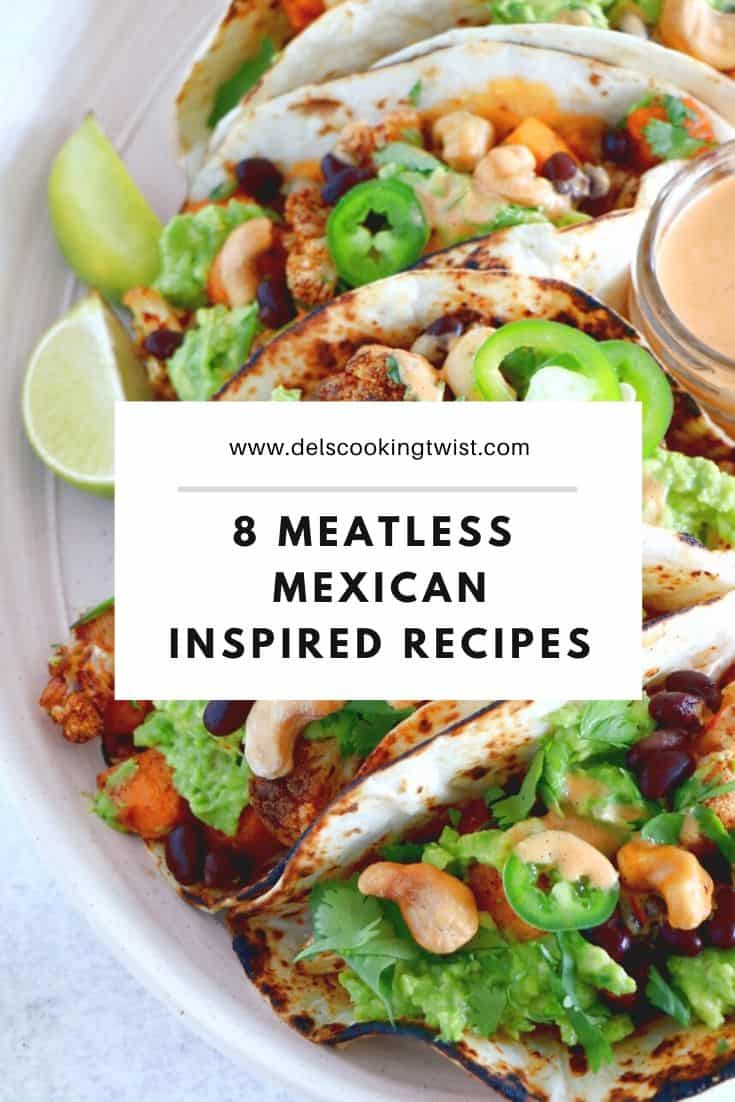 Cinco de Mayo is right around the corner and for the occasion I gathered a bunch of Mexican-inspired recipes that are completely meat-free. Some of them have a little twist that makes them belong to the fusion cuisine, others tend to be more on the Tex-Mex side, and all of them are rather healthy~ish while still being the perfect comfort food you're looking for.
You can either pick some of your favorites or prepare them all for a crazy delicious Mexican celebration with your friends on May 5th. I now leave you to these 8 meatless Mexican-inspired recipes.
Oh, and of course, don't forget to make some homemade mojitos or margaritas and these Mexican Hot Chocolate Cookies for dessert to make the party a success! 🙂
Mexican food: you said tacos?
Vegan Tacos with Roasted Vegetables and a Spicy Harissa Sauce. They're healthy, hearty, and filled with roasted sweet potato and cauliflower. Wrap it up with a spicy harissa sauce and you've got the perfect vegan tacos for your next Mexican party with friends.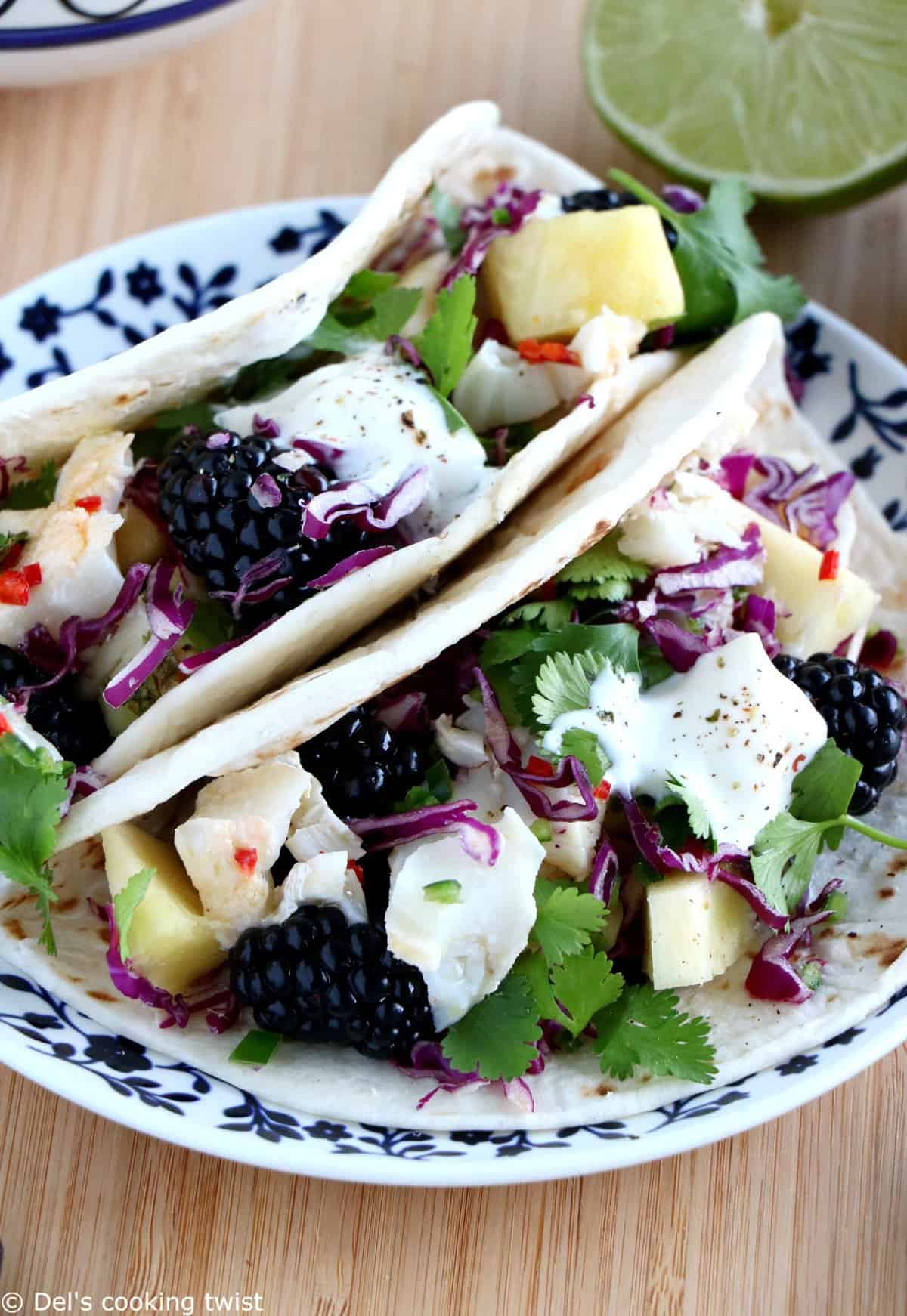 Fish tacos with a Chili Lime Fruit Salsa. This fish taco recipe with a chili lime fruit salsa is fresh and packed with surprising exotic flavors.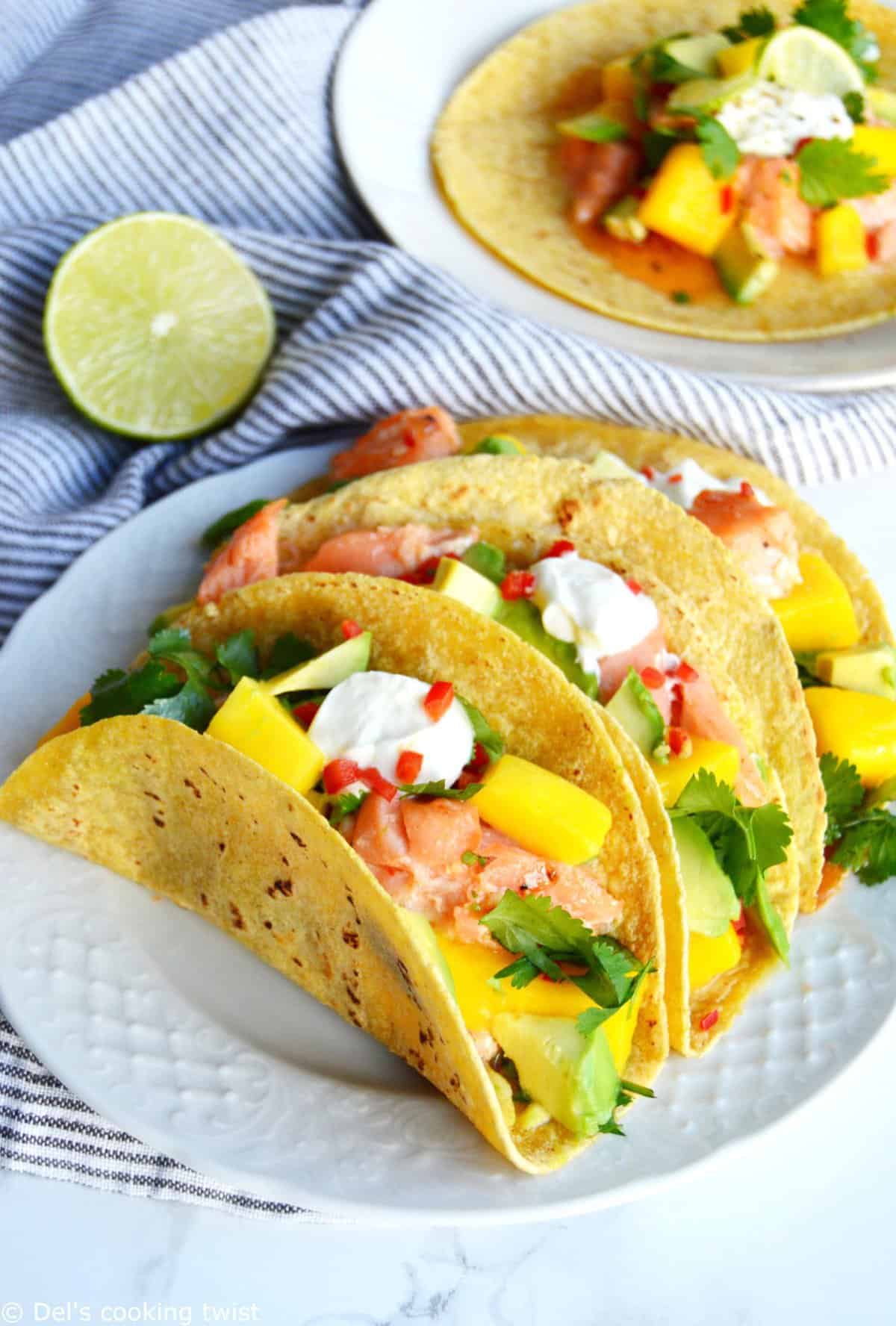 Thai Salmon Tacos with Mango-Avocado Salsa. Mexican cuisine meets Thai cuisine for a perfect fusion tacos recipe. Here, salmon and fresh mango pair beautifully in a Thai sweet chili sauce and some mashed avocado, making a delicious meatless Mexican-inspired recipe.
Appetizers, sides & drinks
Strawberry Daiquiri with Cardamom. The daiquiri is a classic rum drink, which like the traditional margarita has also developed into a sub-family of drinks. This recipe involves strawberry, lime, rum… and a touch of cardamom. A very sweet, fruity drink everyone loves!
The Perfect Guacamole. Hands down the easiest and healthiest guacamole out there. This recipe doesn't even require sour cream. Instead, avocado, lime and chili do the job for you for a perfect result every single time!
Moist Skillet Jalapeño Cornbread. Perfectly moist and sweet jalapeño cornbread that tastes almost like a cake. The very best cornbread I have ever tried. This recipe is a keeper!
Explore further: Original Mexican-inspired recipes
Teriyaki Sweet Potato Quesadillas. These cheesy quesadillas are filled with sweet potatoes, black beans, marinated in a delicious teriyaki sauce. A lovely Asian twist to this Mexican classic.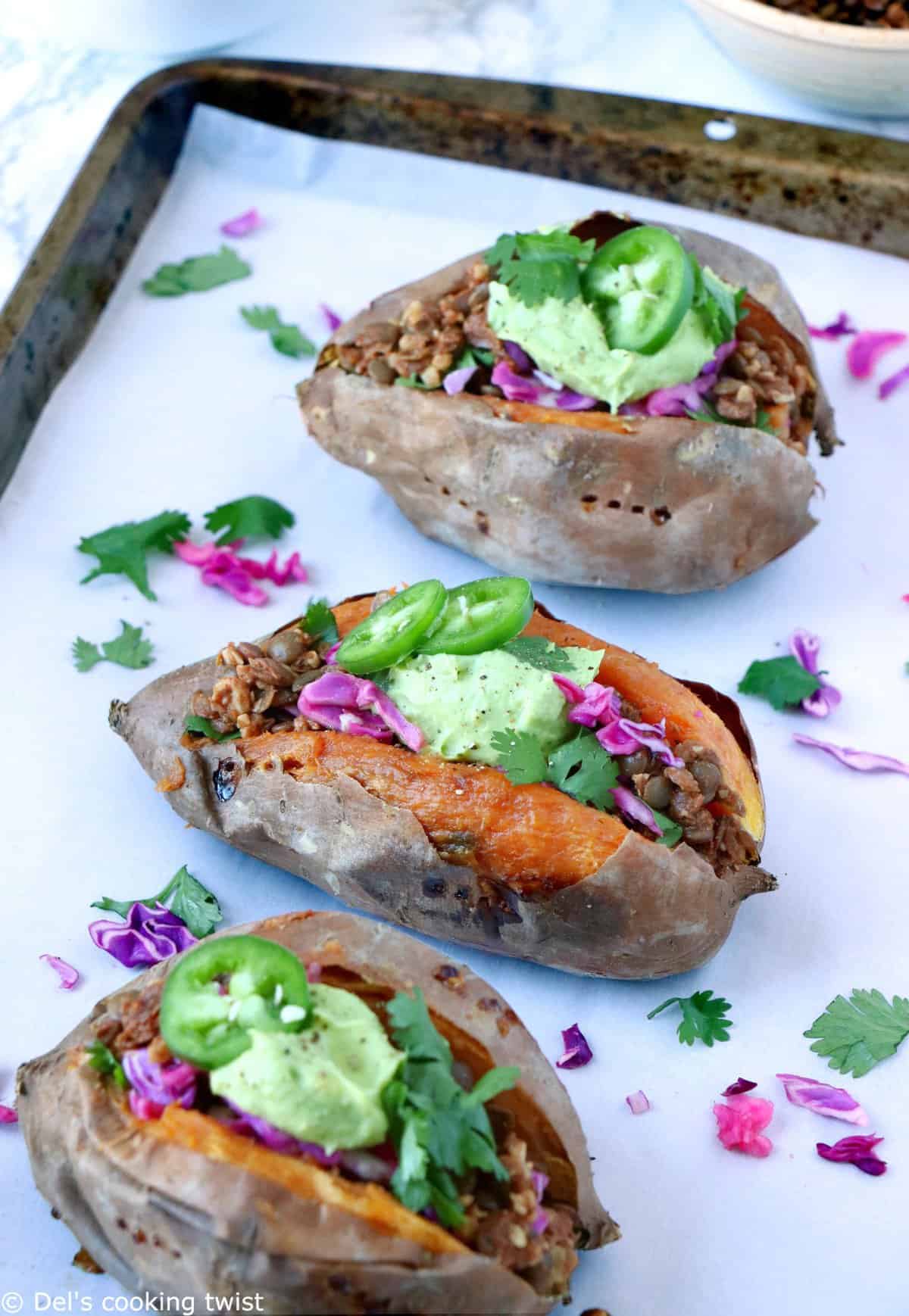 Taco Stuffed Sweet Potatoes (vegan, gluten free). Meat tacos are overrated: break the tacos boundaries and try these awesome taco stuffed sweet potatoes with a lentil-walnut "meat". The ultimate meatless Mexican-inspired recipe!
I hope these 5+ meatless Mexican-inspired recipes leave you full with inspiration for your next Mexican party with friends. Nothing ever makes me happier than seeing you making my recipes, so if you try one or several of the recipes above, remember to tag @delscookingtwist on Instagram and hashtag it #delscookingtwist.