Every year on February 2nd, we celebrate La Chandeleur in France with a huge crepes party. French crepes are thin, light, supple, and there is not shortage of toppings you can use on them.
Here's my 10 tips and tricks for a perfect crepes party:
1. Skip the batter resting time: in a crepe recipe, the batter usually needs to rest for a couple of hours before you proceed to the flippin'. If you don't have so much time ahead, just gently heat the milk until lukewarm before mixing it with the flour. This way, you can use the batter straight away.
2. No lumps: to avoid lumps, simply sift your flour beforehand.
3. The secret: to enhance the taste of your sweet crepes, add a tablespoon of Grand Marnier, Kirsch, Cognac or Rum in the dough.
4. To get a light texture: for light crepes, replace the milk with beer or cider in the dough. Do not worry if you don't like alcohol, the alcohol evaporates when cooking.
5. Flavor the crepes batter: have fun flavoring your crepes, adding some cinnamon in the dough, vanilla, orange blossom, lemon or orange zest.
6. Spice things up: to give your crepes a pretty orange color and a subtle taste, infuse 1/4 teaspon saffron with a tablespoon of cognac or rum, and use it in your batter. You can also grate a tonka bean instead.
7. Find your favorite topping: powdered sugar, honey with lemon, melted chocolate or chocolate spread, jam, salted caramel … there are many ways to garnish your crepes! You can even make them in a savory version (just remember not to sweeten your pancake batter in this case).
8. Flip it like the French: flipping the crepes is a very fun French tradition. Can you do it too? ; -) Send us your videos (best in slow motion)
9. Roll, fold and style: you can simply wrap your pancakes and enjoy them as they are, fold them in four, or shape them into beggar's purses, etc.
10. Serve with a bowl of cider: the French tradition calls for a bowl of cider to drink while enjoying the crepes. For kids, just serve a glass of milk or a hot chocolate.
It's now time for some inspiration with a few crepes recipes from the blog with different topping ideas. Because we all need a basic crepes recipe, I will start with this one. Then of course there are many others to try. Enjoy and have fun. You will soon master the French crepes as well!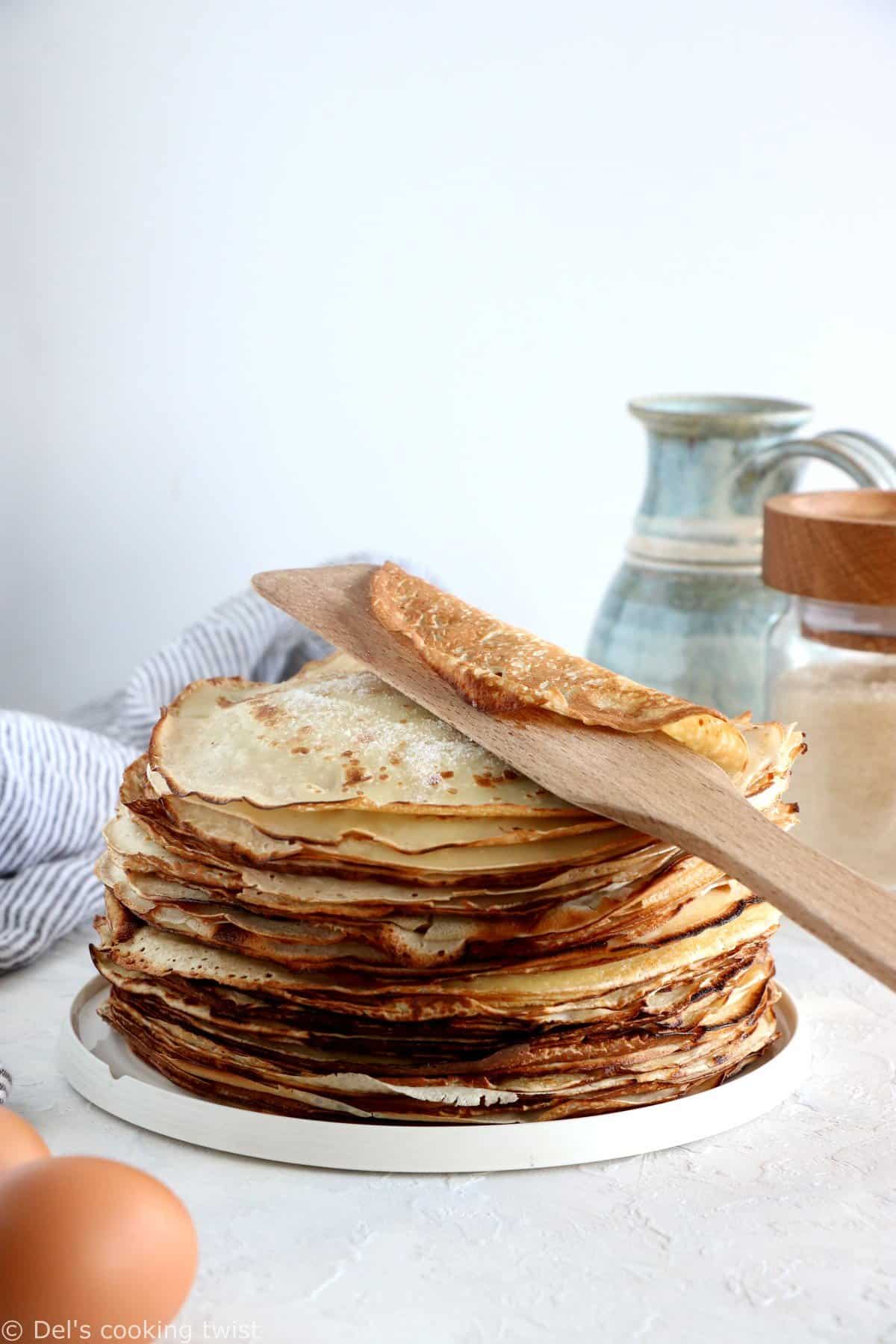 My very best way to enjoy crepes is with sugar and lemon juice. Quite simple, right? The crepes have to be very thin, light, and supple.
Crepe Suzette is a classic French crepe recipe served with a delicious orange (or mandarin) butter and flambé with Grand Marnier.
Elegant crepes with a hint of exoticism and wrapped into a lovely purse!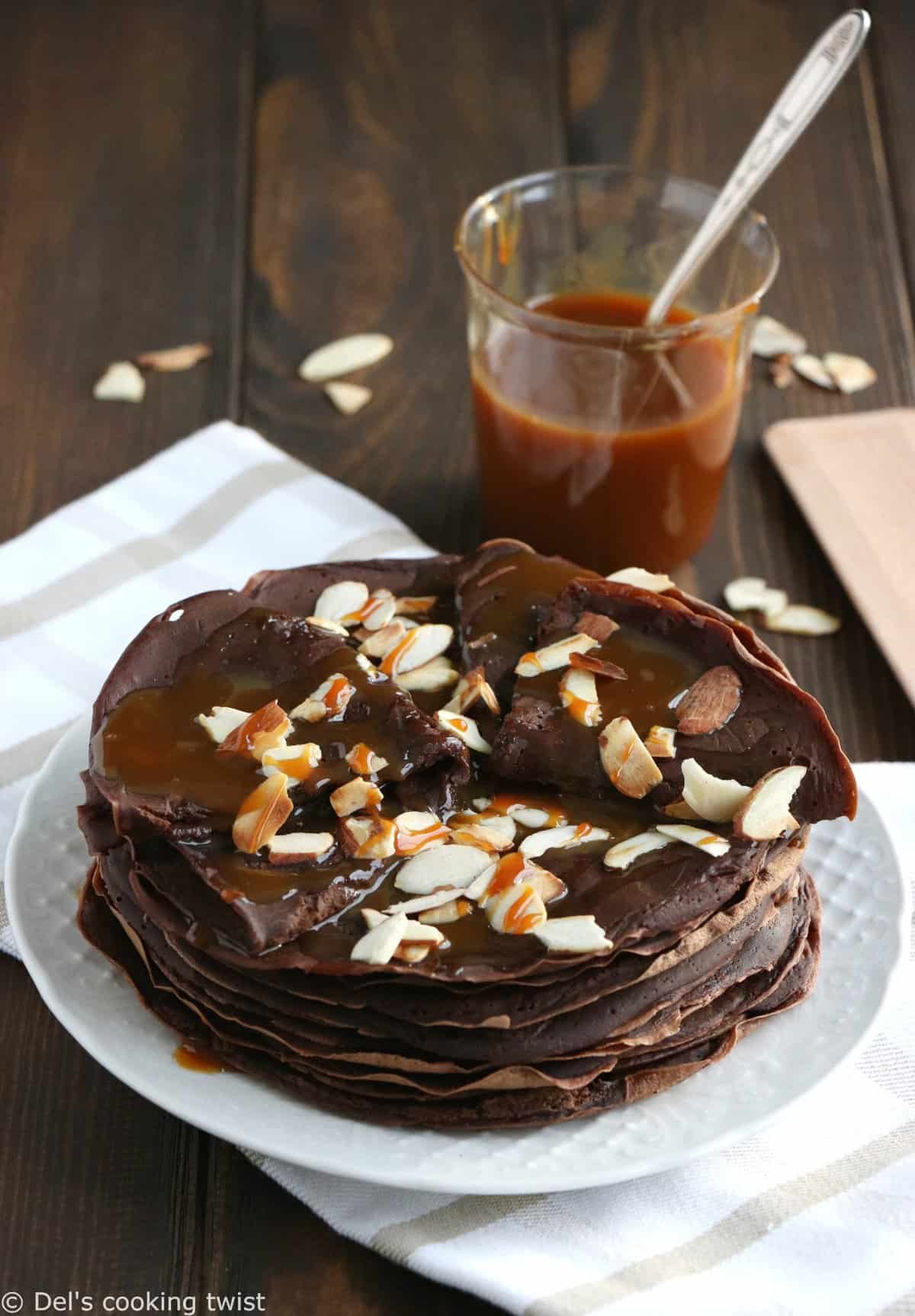 Perfect thin vegan chocolate crepes made with just a few ingredients and served with a quick and easy homemade caramel sauce. To die for!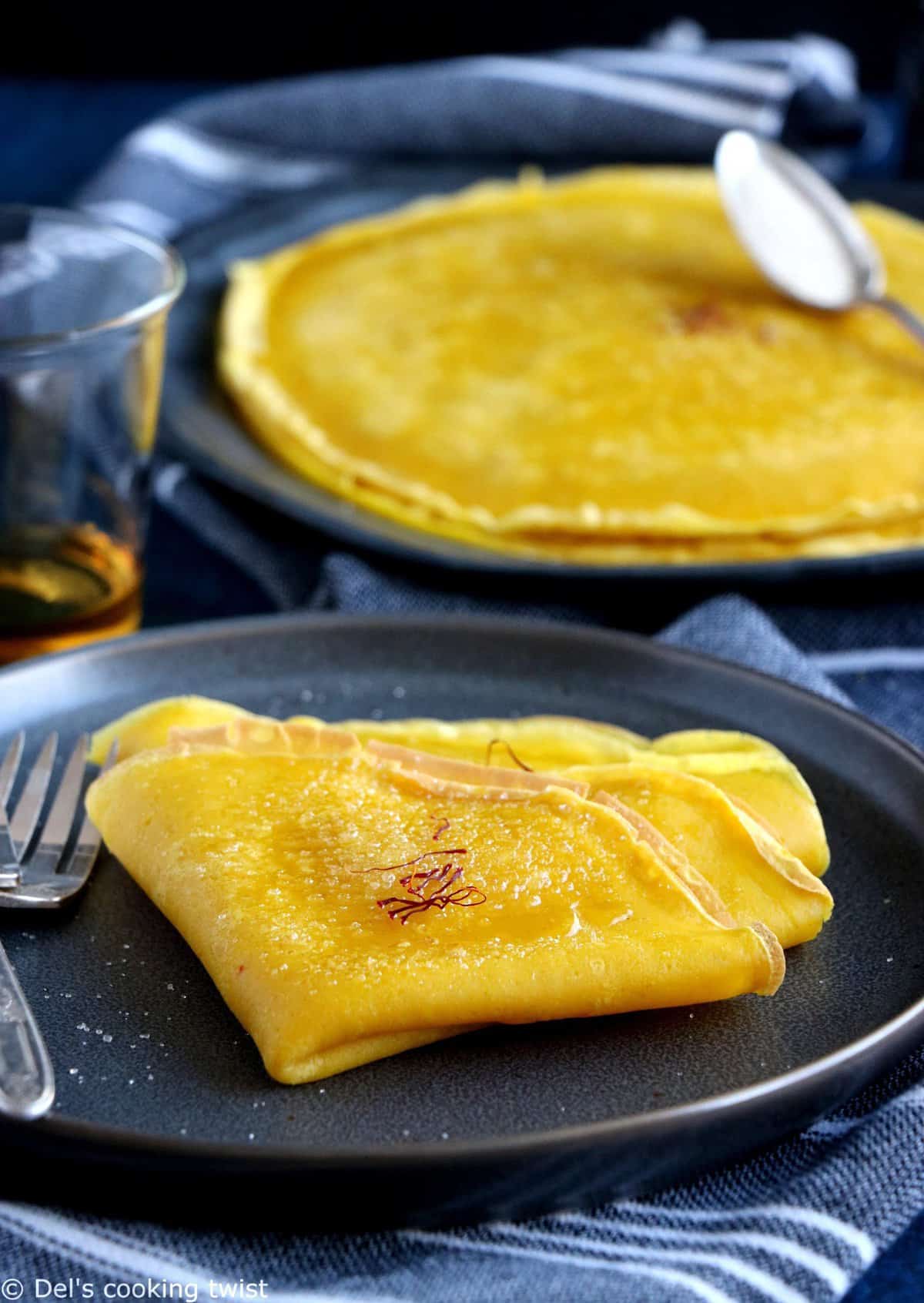 Add some extra taste to your crepes with this subtle version combining saffron and rum together. Sprinkle sugar on top or enjoy flambe with rum!
A surprising sweet and savory combo. Between cheese and dessert, you don't need to choose anymore!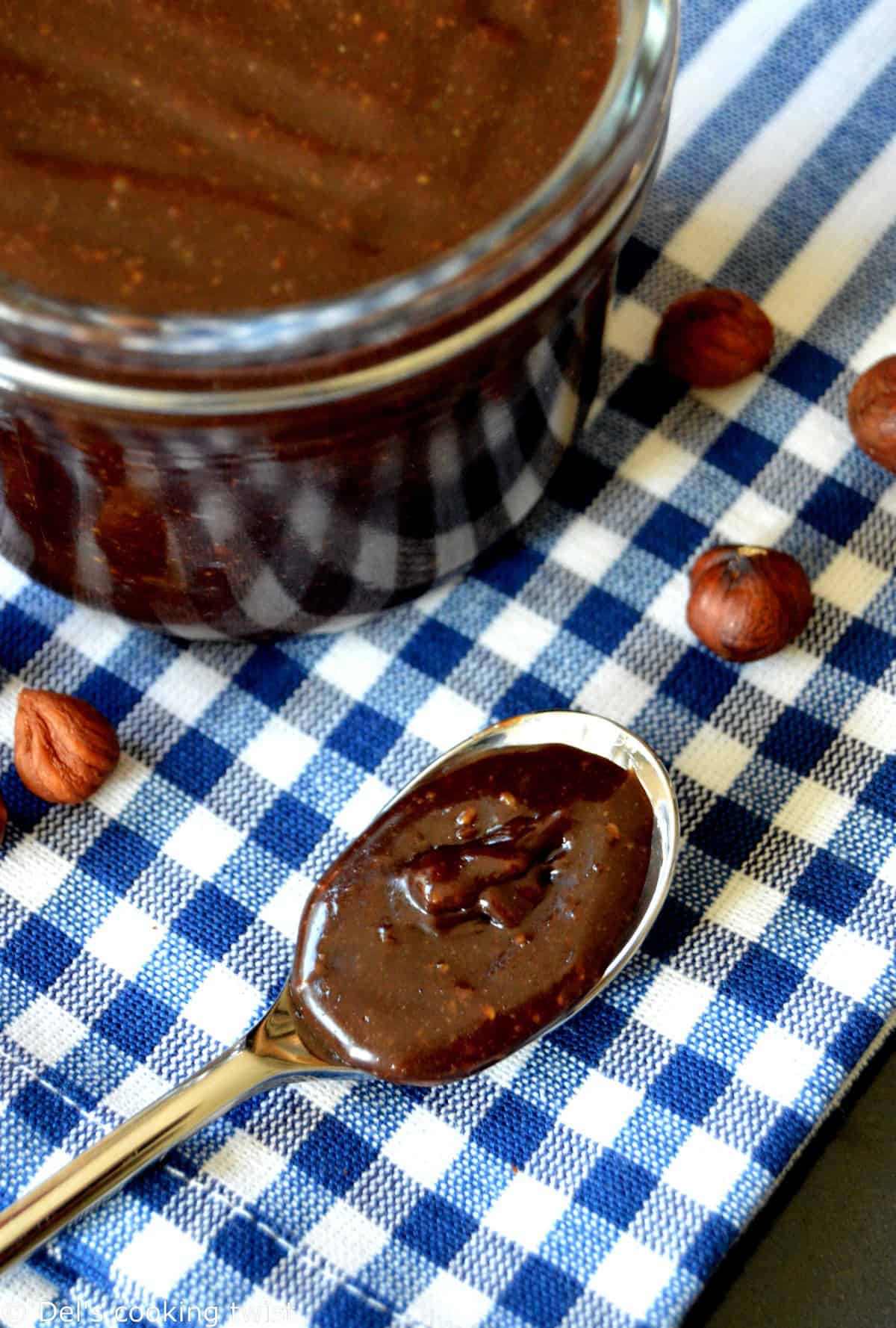 Much better than the leader brand on the market, this homemade chocolate hazelnut spread is palm oil free!
Dulce de leche is a thick, creamy caramel sauce made with condensed milk and sugar. This foolproof method is NOT the traditional recipe but it gives the best results with a minimal amount of time and attention.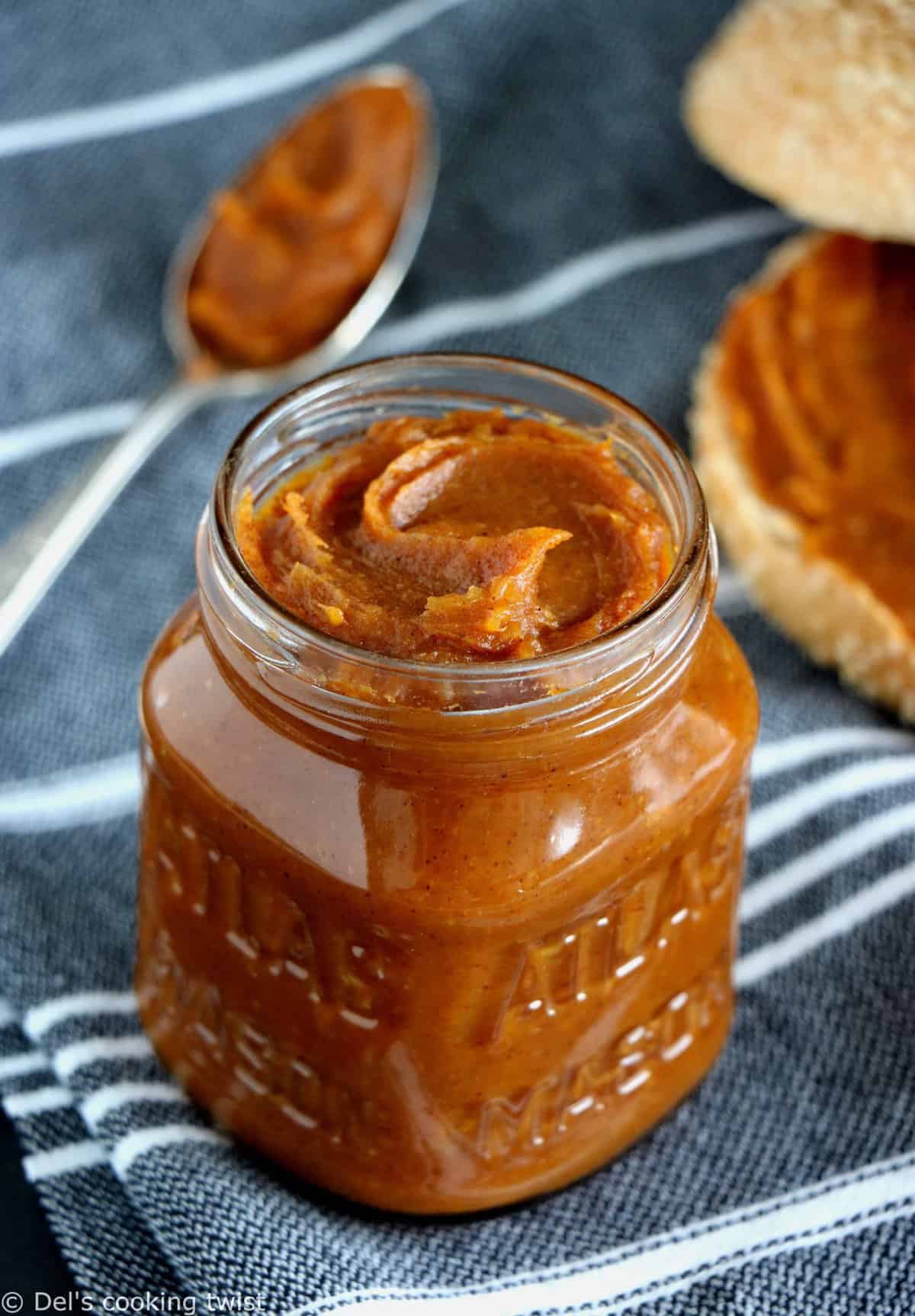 Spiced pumpkin spice butter is wonderful spread on crepes.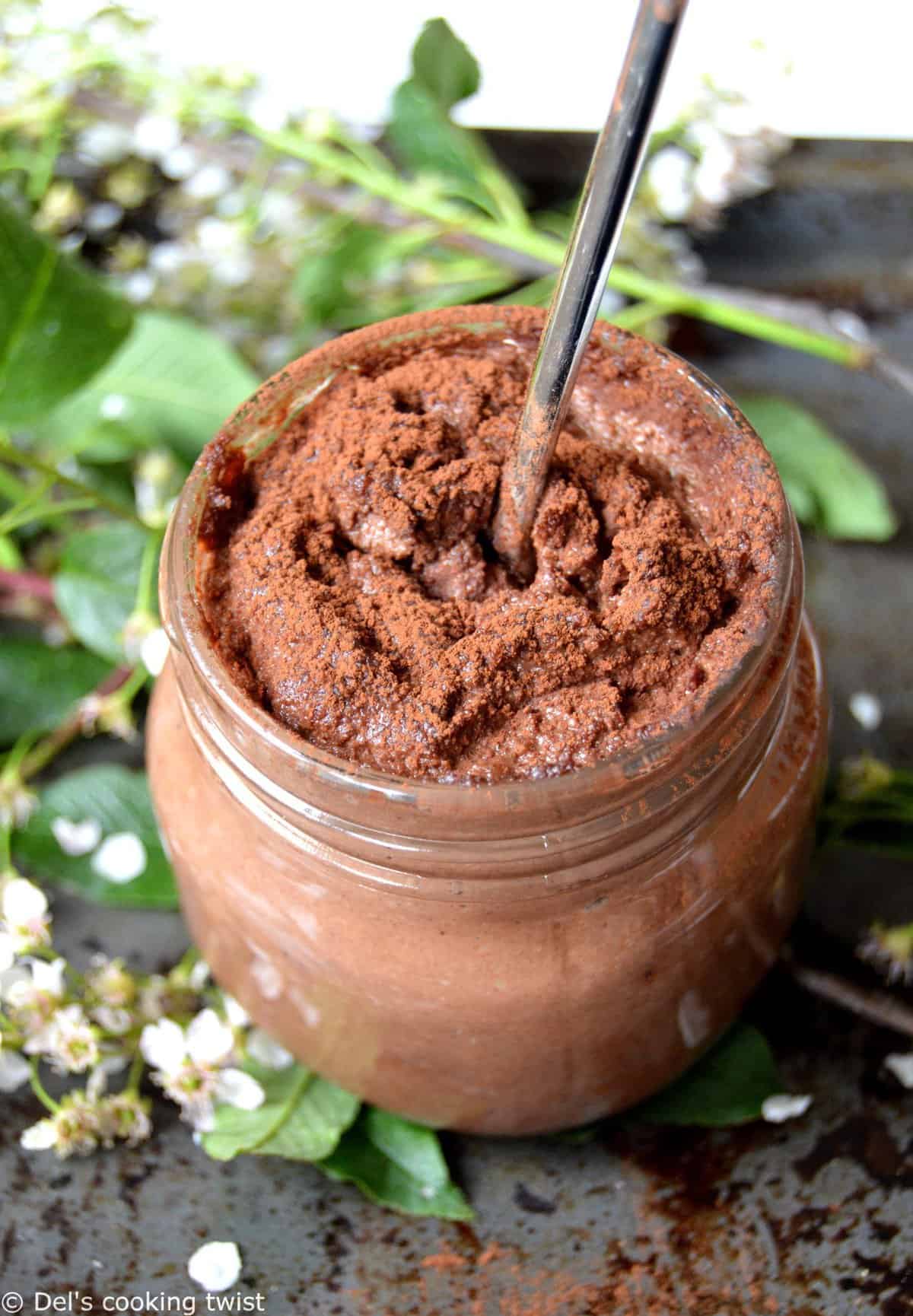 A healthier spread with pecans. Just delicious!
You can also make an American crepe party instead, using pancakes instead of crepes: discover my perfect fluffy American pancakes recipe, my lemon and poppy seed pancakes, and even my vegan pink pancakes!
Between crepes and pancakes, it is just a matter of taste and preferred texture (thin and supple, or thick and fluffy). You can garnish both of them the way you like. Whatever the one you choose, I wish you all a happy crepe party!