One thing you have to think about when you start a bilingual cooking blog, is to adapt the measurement equivalents of commonly used ingredients for baking. But it's actually quite difficult to find one measurement chart with the information that you really need. Since I'm French, I'm used to cooking mostly in grams, but in many other countries, they think mostly in cups.
That's why I figured that the conversion chart below – that I found on Season with Spice – could be very useful. And keep in mind for water (and similar liquids): 1 gram = 1 ml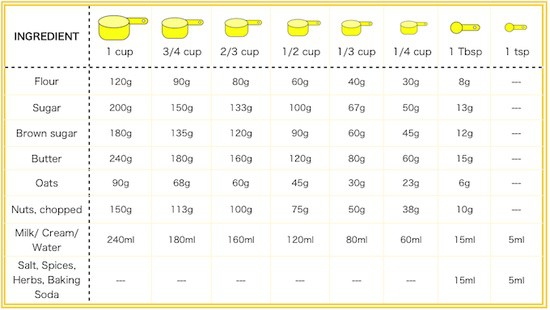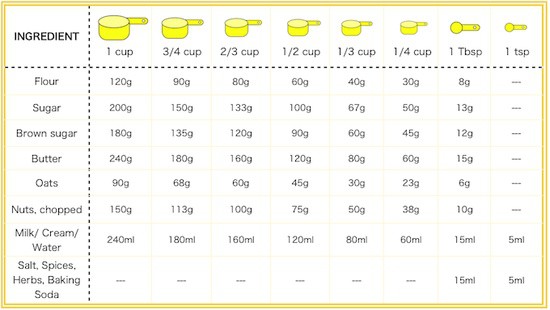 An alternative would be the measurement equivalents sheet from The accidental scientist Science of cooking, where you can try to the Conversion calculator, that will help you to convert directly what you need for your recipe.
You can also download a kitchen convert for your iPhone/iPad or Android: