Today, I'm happy to share with you a classic from the French cuisine that you can enjoy in every bistro in Paris: the warm goat cheese salad!
This easy dish is the one you need when you run out of ideas for your lunch or dinner at anytime of the year. It's a very versatile salad, and you can adapt the recipe as much as you like depending on your mood.
You can for instance add some pumpkin seeds or pine nuts, replace the honey dressing by a mustard dressing, use some fresh figs, sun-dried tomatoes or even some marinated eggplants. Just be creative and let me know what was your own twist to this recipe!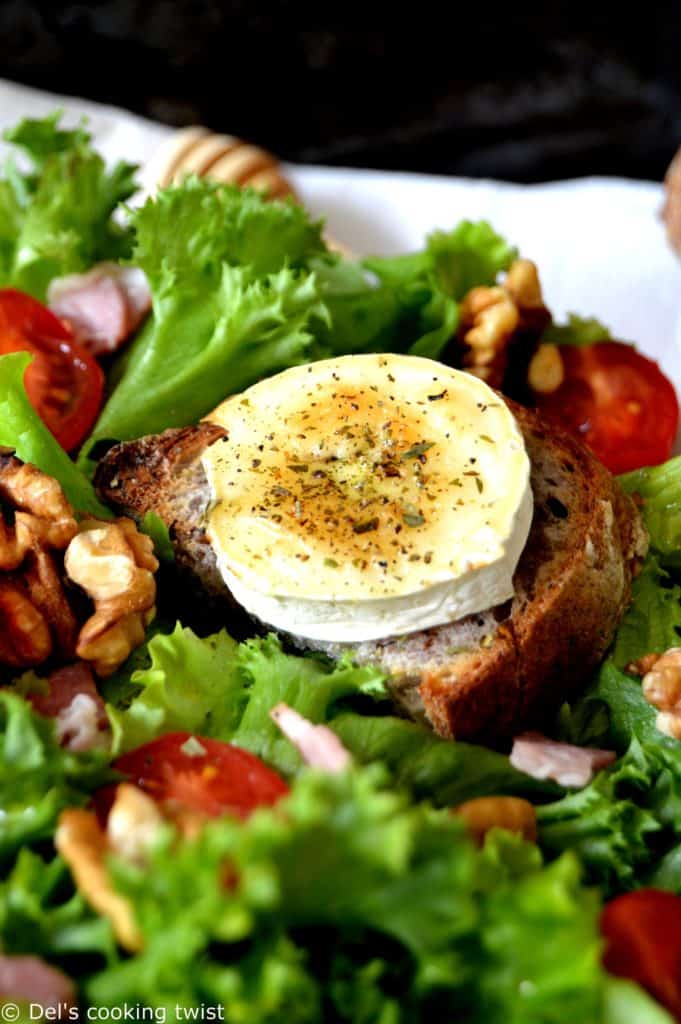 My own twist today is to add some red pepper to the dressing, so that you get a slightly spicy taste that enhances the goat cheese and honey duo….