Sometimes all you need is a classic French crepes recipe. Perfect for breakfast, brunch, dinner or dessert, these very thin pancakes can be served with either a sweet or a savory topping.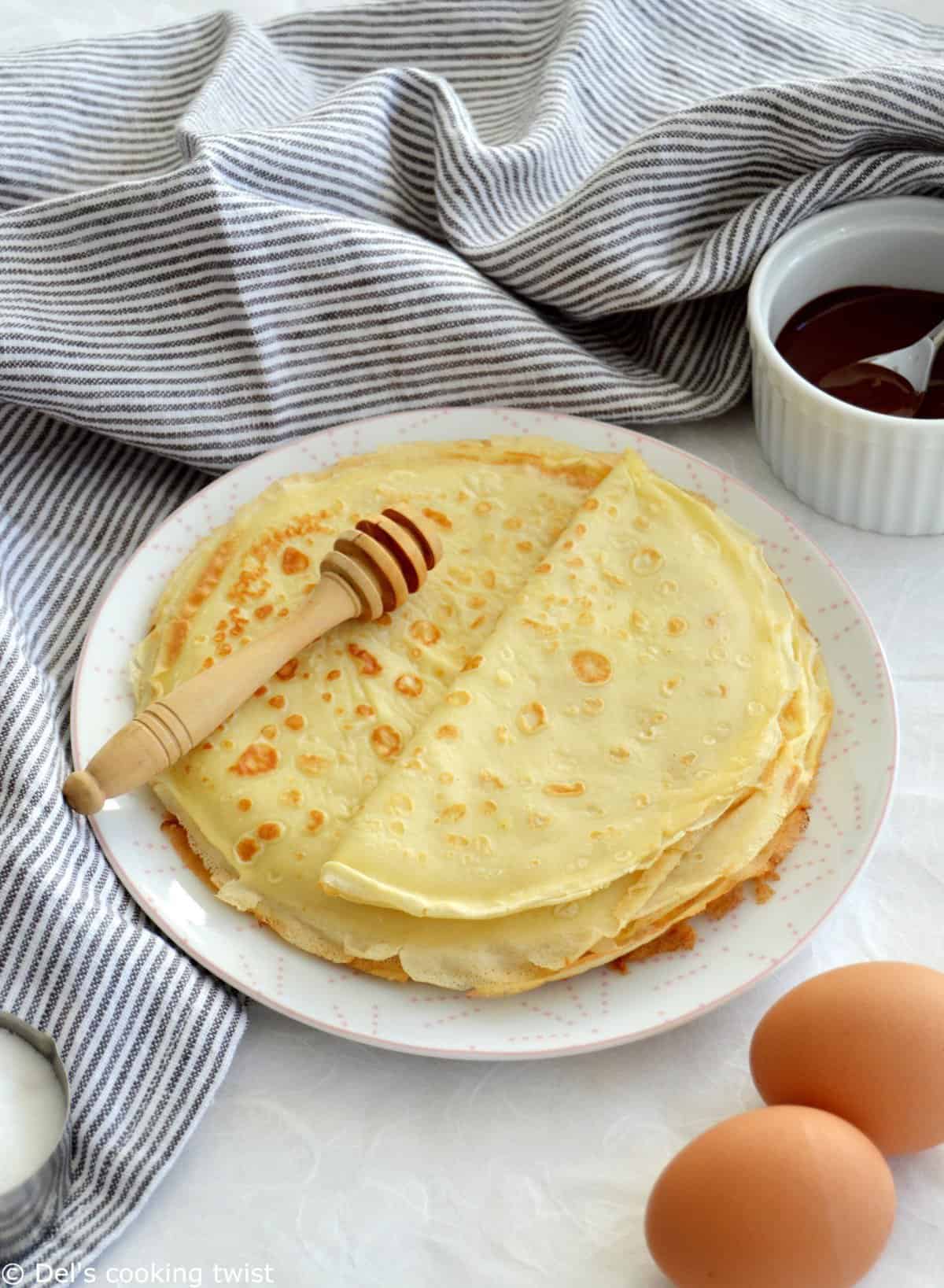 Crepes must be the very first recipe you learn as a kid in France, and also probably one of the first recipe you learn by heart (together with the yogurt cake – have you heard about it by the way?). School has started again everywhere now (whether you are in France, Sweden or the US), and we clearly feel a "back to school"/September weather, with a few slightly colored leaves showing up there and there. The temperatures are still hot here in Chicago but this back to school feeling hit anyway, and I felt like having crepes like kids would have after school.
But wait a minute: my blog is all about recipes with a twist, so why to share such a classic recipe with basic ingredients? I've got 2 answers here: first of all, every family in France has its own crepes recipes, and there are as many crepes recipes as there are families in France. And then, I'm French, so I figured I should take part in the crepes debate and add my very own crepes recipe with you too. Are you in? Then follow me!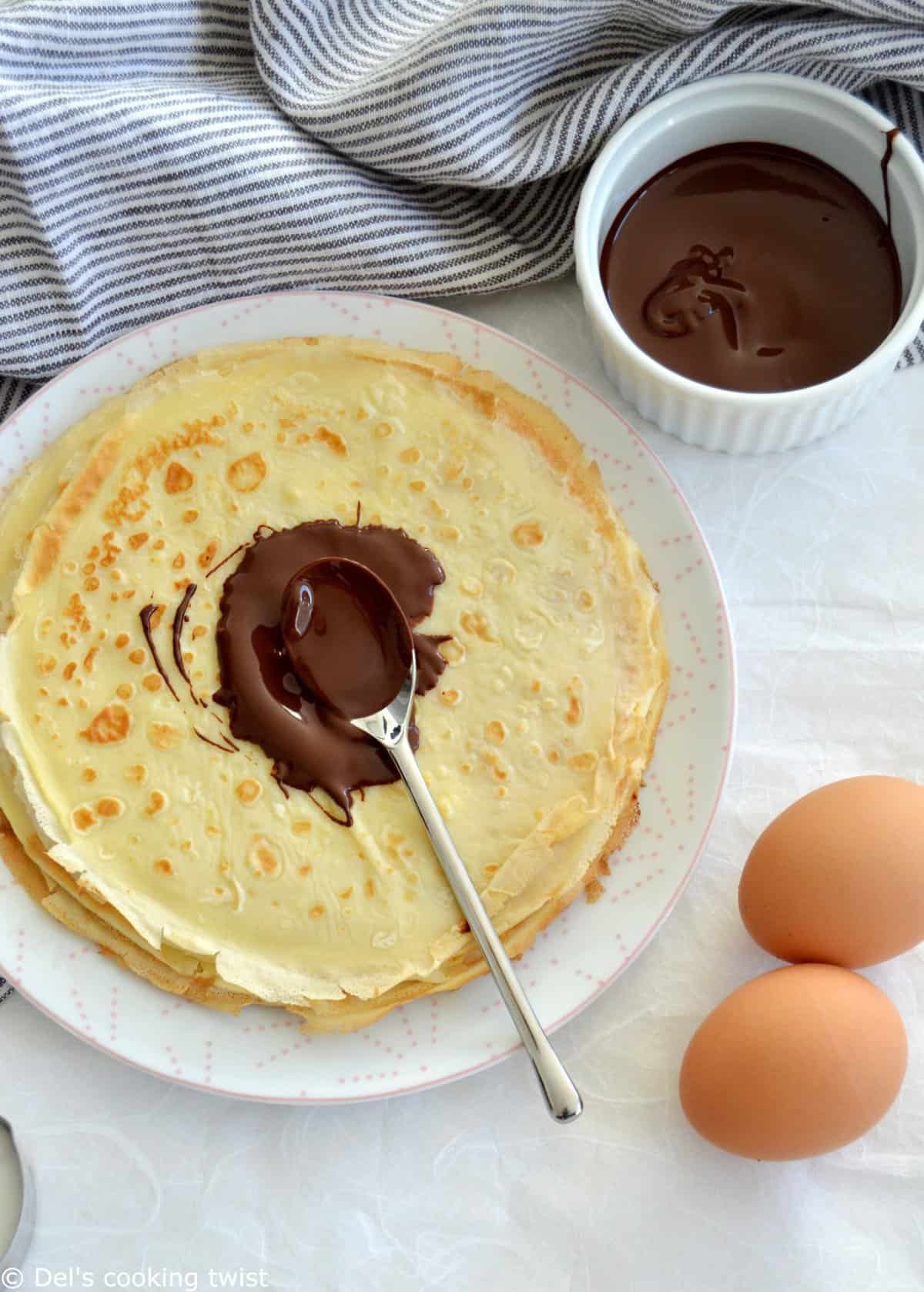 So what's in a basic crepes recipe? Eggs, milk, flour, and butter (or vegetable oil). That's it! No, there is no sugar in a classic crepes recipe, so that you can then use the filling of your choice, sweet or savory. If you know you make exclusively sweet crepes for dessert, it's ok to add one tablespoon of sugar in the batter.
…