With the Nordic Midsummer celebrations coming up later this week, it was the perfect occasion to share with you another Swedish recipe – today I baked Swedish Blueberry Buns or "blåbärsbullar".
The tradition of Midsummer in Sweden is by far my very favorite one, very authentic, very Swedish, with the omnipresence of nature. If you want to learn more about this summer celebration, you can turn to my previous post from last year here, where you will even discover a very special recipe that comes along with a video, created especially for Midsummer last year: a Swedish cinnamon star bread.
While the Swedes love to travel abroad for almost every vacation they have (often in faraway and warm(er) destinations), they usually spend Midsummer, a three-day weekend in late June, in Sweden, somewhere in the countryside or in the archipelago, in a modest family wooden house called "stuga". Almost every family owns one of these charming small houses, as a "summer house".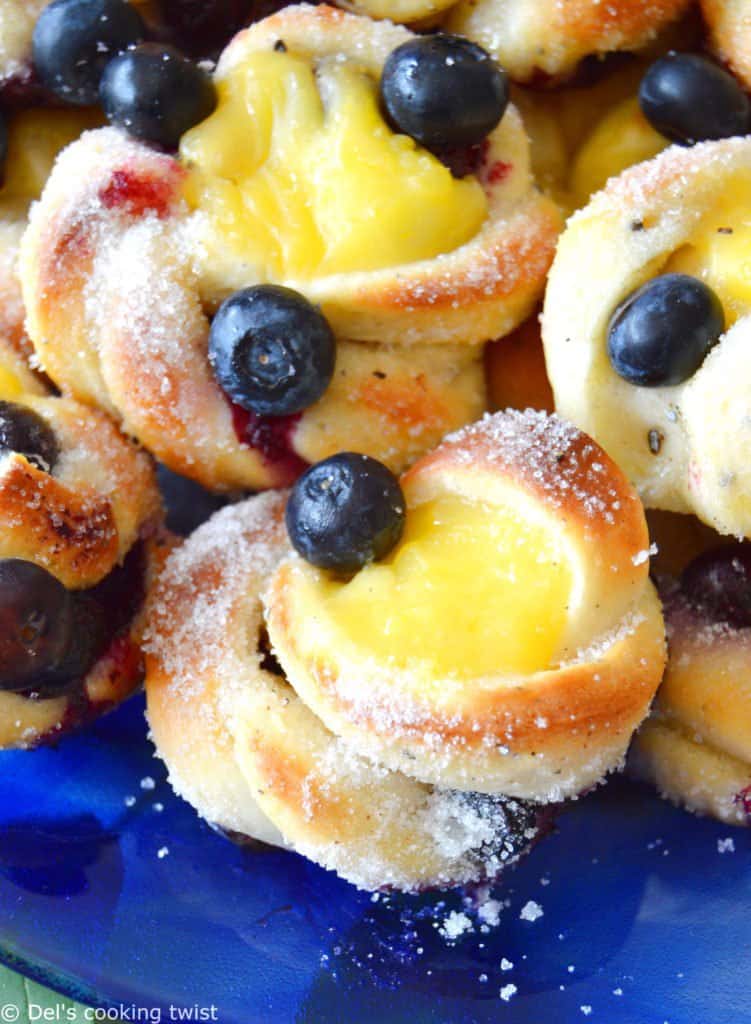 We live in a very modern world where globalization makes most of the Western countries, people, and traditions look bland. I therefore cherish the idea to go back to our roots and celebrate century-old traditions in the same way we used to do "once upon a time". In France, many of the traditions we once had have disappeared over the years unfortunately, and the younger generations often only hear about them. Sweden however strives to keep them alive, and this is something I really enjoy. Yes, call me "old fashioned" or "vintage"… but I think "sentimental" (and maybe also "nostalgic") is more appropriate actually!…