There we are: final Wedding Day countdown – one day to go! It's time to celebrate with some bubbles. Good news: I've got for you the perfect festive and fancy cocktail!
Everything is now ready for our wedding, and I can't believe it's tomorrow already! While we are trying to relax, David and I are slowly starting to get ready before we meet our friends tonight for a pre-party all together. I like these small informal times when you can just hang out and take time to meet people for real, talk and catch up a bit. Our guests are coming from many different countries and it's gonna be such a feeling to meet them in my hometown Tours already tonight, enjoying the warm weather by the Loire river, while having a drink together.
The big day is tomorrow but tonight is almost equally important to us and we are so looking forward to it! I have been thinking a lot about the recipe I could share with you the day before the wedding. Being in such a festive mood, all I could come up with was a festive cocktail. Because we'll be drinking cocktails to celebrate our wedding with friends and family, but also because I am thrilled to share my happiness with you as well! So let's have a e-drink to our wedding together, my dear readers!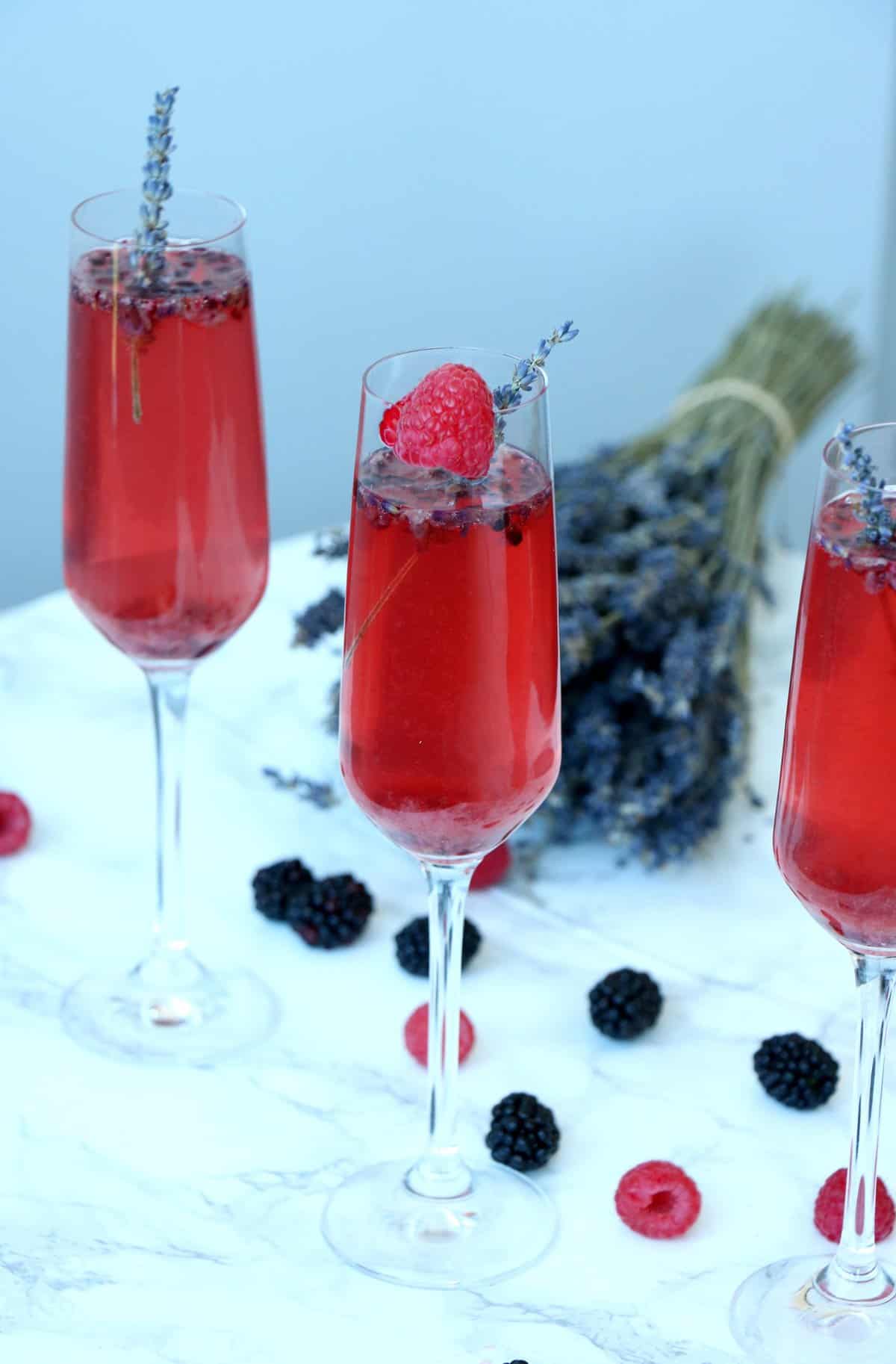 This cocktail could have been a regular Champagne cocktail –  also, made with Champagne – but as you can see here, I went for Vouvray instead of Champagne. Let me explain why: in France, we are maybe not as obsessed with Champagne as other countries are. Here, we drink Champagne in Champagne region and around. For the others, we usually value our regional sparkling wines instead, depending on which region we are from….