Hmmm… I love the smell of cardamom in my kitchen! Come with me and discover my Swedish wreath with white chocolate chips and deliciously scented with cardamom.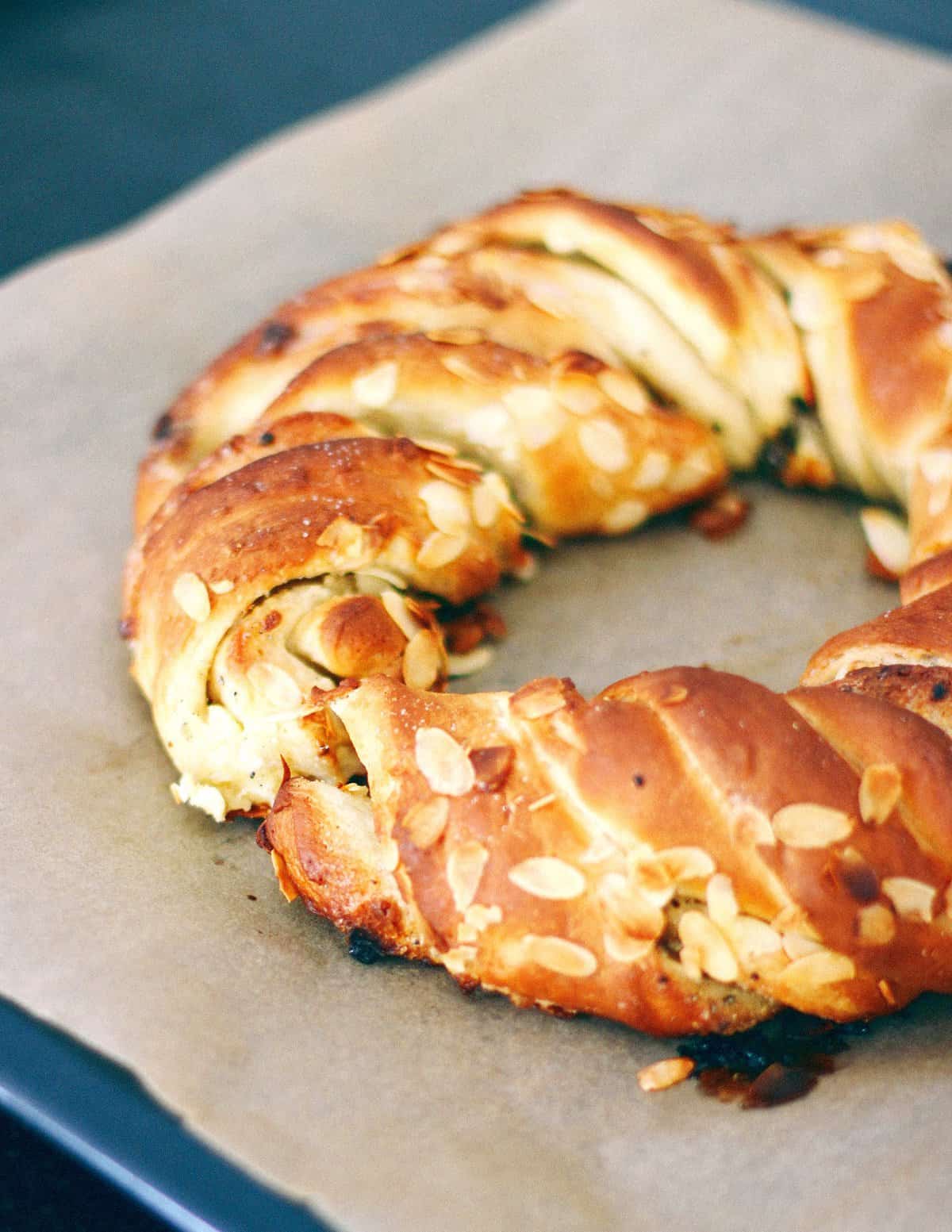 Today's recipe reminds me so much of Sweden. As you probably know already, I spent many years in Stockholm in Sweden before moving to Chicago. Until recently I never really felt nostalgic about this country, partly because I was to excited discovering Chicago, and also because I naturally have this tendency to move forward in life instead of looking back in the past. These last weeks however, I started missing the Swedish nature, the everyday life in Sweden, meeting some friends… as if I had left a part of me over there. And with all that, I also started missing the smell of the deliciously scented cinnamon and cardamom Swedish buns – or wreaths – too!
The wreath you have in front of you was baked in a little kitchen studio, Bomankök, in the city center of Stockholm, while I was giving an interview to the French website Kweezine. We were in Summer 2015 (wow, that long ago already!), the weather was sunny, almost warm, and I was really happy and proud that a French magazine was here for me.
By the way, have you ever heard of Kweezine ? If you live in France, are a food blogger, chef, pastry chef, or simply passionate about wine and cooking, it might be of interest for you. Inded, through Kweezine's website, you can give or find different cooking classes. Last summer, I had the pleasure to give a Swedish baking class together with Kweezine and Ikea in Bordeaux and it was an amazing experience to me. The Kweezine team is just awesome and always make you feel comfortable….