Exciting news today: you now have the opportunity to win an autographed copy of SALLY'S CANDY ADDICTION COOKBOOK by the world-renowned food blogger Sally's Baking Addiction!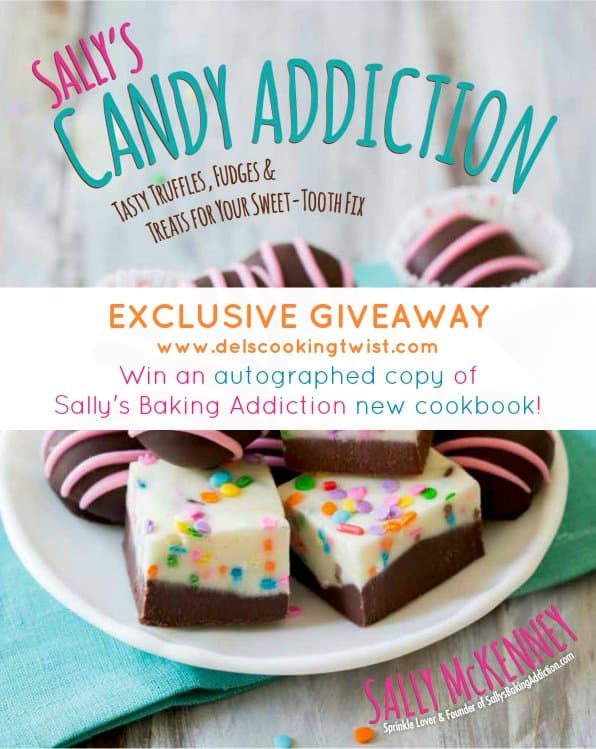 Have you ever heard of Sally's Baking Addiction before? If not, I suggest you head over to her blog right now, it's an amazing piece of art with wonderful and tasty baking creations!
If you have read me before, you know for sure that I'm totally obsessed with Sally's Baking Addiction. I started following her blog a few years back, even before I started my own blog, and I loved it straight away.
Let me introduce what this worldwide famous blog is about : Sally is a lovely and very modest young American lady who is about my age, and by her late twenties, she decided to start a food blog. Just for fun, as many people do.
The thing is, Sally is not your average blogger: she is extremely talented and she developed amazing skills in food photography that make her recipes and baking creations very bright and so mouthwatering that all you want, when you stumble upon them, is to grab the wonderful sweet treat directly through the screen. Unfortunately (or maybe fortunately), e-food has not come yet!…